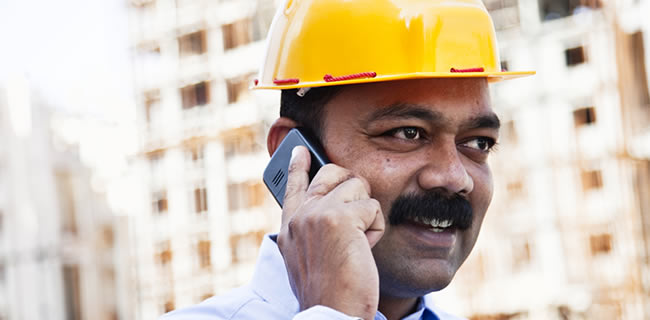 Spectrum Policy Team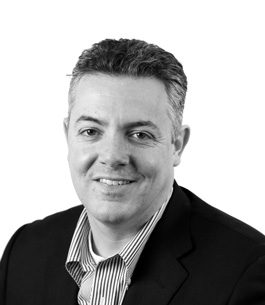 John Giusti
Head of Policy
Mr Giusti directs the association's full range of advocacy activities, including spectrum, and in collaboration with the GSMA membership, represents the industry on critical spectrum policy issues with national governments and multilateral organisations.
Prior to joining the GSMA, Mr Giusti worked for the US Federal Communications Commission (FCC), where he served as chief of staff and senior policy advisor to Commissioner Michael Copps. He also ran the International Bureau, where he managed the FCC's relationships with its foreign counterparts and served as the FCC's chief negotiator at meetings of the International Telecommunication Union, the Inter-American Telecommunications Commission and other multilateral organisations.
Mr Giusti was educated in the United States, earning a juris doctorate from Boston University School of Law and a bachelor of science in telecommunications from the University of Florida.

Brett Tarnutzer
Head of Spectrum
Mr Tarnutzer directs the association's full range of spectrum-related activities and, in collaboration with the GSMA membership, represents the industry on critical spectrum policy issues with national governments and multilateral organisations. Prior to joining the GSMA, Mr Tarnutzer worked for the US Federal Communications Commission (FCC), where he served as both assistant chief of the Wireless Telecommunications Bureau, dealing with a wide range of spectrum-related issues and as senior member of the Incentive Auction Task Force, designing the first-ever auction to incentivise the transfer of spectrum from broadcast to mobile use.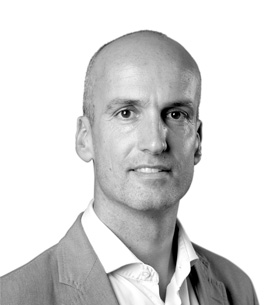 Herman Schepers
Senior Director, Global Spectrum Campaign
Mr Schepers is responsible for a wide range of spectrum campaigns across the Middle East, Africa, Latin America and Asia Pacific, and leads the GSMA's team of regional spectrum-policy experts. He has more than a decade of experience as a business and policy advisor to multinational companies and trade associations in the ICT sector.
Previously, Mr Schepers was vice president and head of public affairs for Europe, the Middle East and Africa at Waggener Edstrom Worldwide, a global communications agency. Before joining Waggener Edstrom, he worked for British Telecom in a variety of roles, ranging from product operations to sales and European public affairs. In 2008, he was interim director of GSMA Europe.
He holds an MBA from Henley Management College, UK, and earned a master's degree in political science from the University of Groningen, Netherlands.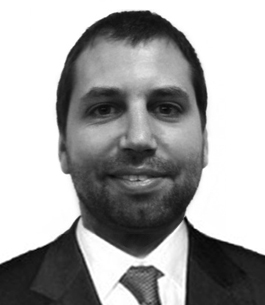 Wladimir Bocquet
Senior Director of Spectrum Policy
Working closely with GSMA members, Mr Bocquet is responsible for defining and building consensus around spectrum policy positions, and promoting best practice in spectrum management.
Previously, he was deputy director in charge of spectrum strategy and international planning at Orange – France Telecom Group, and he led the Orange delegation at WRC-12. Mr Bocquet worked in Japan for several years, first in mobile broadband communication for Fujitsu Laboratories and subsequently as senior manager of broadband access technologies for Orange Labs Tokyo-Seoul (formerly France Telecom R&D).
Mr Bocquet earned a degree in telecommunications from Telecom Bretagne (Ecole Nationale Supérieure des Télécommunications de Bretagne, France) and a doctorate from the University of Kyoto, Japan.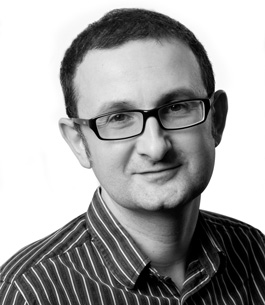 Roberto Ercole
Senior Director, Long-Term Spectrum
Mr Ercole leads the GSMA's work with the ITU Radiocommunication Sector (ITU-R). He headed up the GSMA's promotion campaigns at WRC-07 and WRC-12 to secure global spectrum for international mobile telecommunications (IMT) and specifically mobile broadband.
Prior to joining the GSMA in 2006, Mr Ercole worked as an independent consultant, advising on radio spectrum engineering issues and spectrum valuations. He previously worked for Oftel, the UK telecommunications competition regulator, for five years, focusing on spectrum competition issues. For two years, Mr Ercole worked for a GSM1800 operator in the UK as a spectrum engineer specialising in regulatory issues, and previously as a radio spectrum regulator in the UK for seven years.
Mr Ercole is a Chartered Engineer in Europe, specialising in mobile radio systems and radio spectrum regulation. He earned a degree in applied physics in 1988 and a master's degree in electronic engineering in 1990. He also has a post-graduate certificate in EU and UK competition policy and law.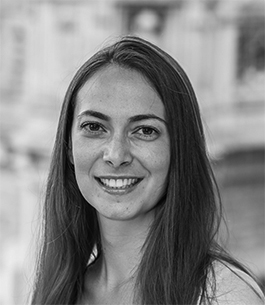 Alix Rothemund
Director, Market Engagement Mobile Broadband
Ms Rothemund joined the GSMA in 2011 as a public policy manager for spectrum, working on public policy campaigns across Africa, the Middle East, Latin America and Asia Pacific.
Previously, Ms Rothemund was European public affairs manager at Waggener Edstrom, a global communications consultancy, where she advised blue chip companies in the ICT sector. She holds a master's degree in political science and speaks French, English, Spanish and German.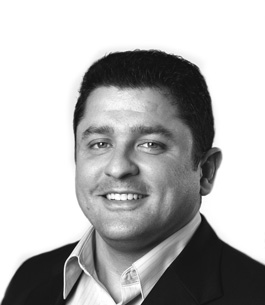 Peter Lyons
Senior Director, Middle East and Africa
As the GSMA's regional lead for public policy in Africa and the Middle East, Mr Lyons engages with mobile operators and governments to promote best practice related to national broadband policy and spectrum management in one of the world's most diverse and dynamic regions.
Mr Lyons was an equity research analyst on Wall Street from 2006 to 2010, advising leading hedge funds on investments in emerging-market telecoms, media and technology companies.
He began his career as a project manager in Motorola's Mobile Commerce Core Solutions Centre and co-authored one of the company's first mobile commerce-related patents in 2001. Mr Lyons holds a master's degree in telecommunications systems from DePaul University and has a bachelor of science degree in economics from Purdue University.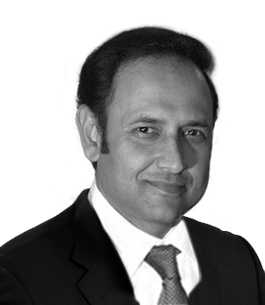 Sandeep Karanwal
Senior Director, GSMA India
As head of the GSMA's India office, Mr Karanwal leads all in-country activities and engagements, and manages the local staff. He works with mobile-industry stakeholders and government officials, promoting telecom-related projects and initiatives that promise to bring socio-economic benefits to India.
Mr Karanwal is a unique resource. Prior to joining the GSMA in 2012, he worked for the Indian Army for 23 years as an officer in charge of a wide variety of telecommunications projects, most notably spectrum management and policy. With spectrum featuring highly on the Indian policy agenda, his skills led to his involvement in a wide variety of assignments across the country.
Mr Karanwal earned an MBA from the Institute of Charted Financial Analysts of India (ICFAI), a bachelor of technology degree in electronics and telecommunications from Jawaharlal University and a degree in physics and chemistry from Garhwal University. He is also actively involved with numerous charities and recently masterminded the renovation of the Asha School, a centre for differently abled children.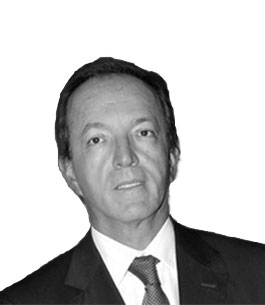 Amadeu Castro
Senior Director, Brazil
Mr Castro leads GSMA activities in Brazil, establishing a permanent base for the association in this important market and advocating for national mobile operators with the Brazilian regulator, Anatel, and the government.
Over the past decade, he has been a consultant to various companies in the telecommunications sector on matters of policy and regulatory strategy. In the same period, he was CEO of the National Association of Cellular Operators (ACEL) and a senate representative on the Advisory Council of Anatel.
Previously, Mr Castro worked at Anatel as a radiofrequency and control superintendent, executive superintendent and substitute consultant. He also served the Ministry of Communications of Brazil as director of planning and engineering and led the Brazilian delegation at the World Radiocommunication Conference in 1995 and 1997. At CITEL, he was vice president of CPC III Radiocommunications. He holds a degree in electronic engineering from the University of Brasilia.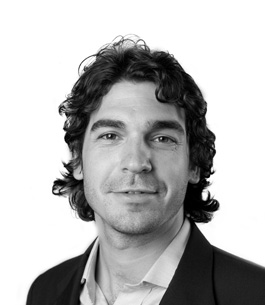 Matias Fernandez Diaz
Senior Spectrum Policy Manager, Latin America
Mr Fernandez Diaz engages with governments, regulators and mobile operators across Latin America, focusing mainly on spectrum policy and mobile broadband. He coordinates the GSMA's Regulatory Working Group and Security and Fraud Working Group for Latin America. He also represents the GSMA in international forums such as CITEL and WRC.
Before turning to government and regulatory affairs, Mr Fernandez Diaz was a research analyst at the GSMA. He conducted market research, gathered company intelligence and generated regulatory environment studies of the IT industry, with specific knowledge of the mobile industry.
Prior to his appointment at GSMA, he was a coordinator at IBM's Global Delivery Center in Buenos Aires, Argentina. He is currently completing his master's degree in telecommunications management services at San Andres University and holds a bachelor's degree in political science from the Universidad Catolica Argentina.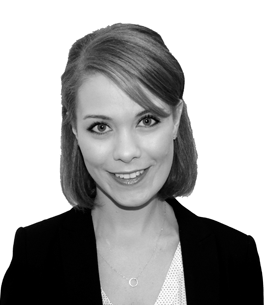 Ceri Howes
Policy Advisor, Sub-Saharan Africa
Ceri Howes joined the GSMA in 2013 as the Public Policy Advisor for Africa and the Middle East, working on policy campaigns across the region. Ms Howes has extensive programme management experience in Sub-Saharan Africa through her work with social enterprise SolarAid and as the Mobile Technology Programme Coordinator at the Cherie Blair Foundation for Women. She has worked closely with key actors in the region's mobile ecosystem, including mobile operators, handset manufacturers and those in the broader policy arena. Ms Howes holds an MSc in Globalisation and Development from London's School of Oriental and African Studies, where her research focused on mobile-based remote monitoring and evaluation techniques and the implications of socio-economic marginalisation amongst populations without access to mobile technology.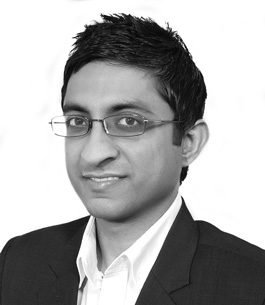 Nitin Sapra
Spectrum Policy and Regulatory Affairs Advisor, GSMA India
Mr Sapra joined the GSMA in 2011 as a regulatory affairs and spectrum policy advisor. As such, he works on all spectrum-related issues in India and provides insight, knowledge and analysis on the Indian market to the organisation's global public policy team.
Previously, Mr Sapra was deputy manager at Cellular Operators Association of India, where he engaged in a wide range of spectrum and regulatory policy issues. He has an engineering degree in electronics and communication and a post-graduate degree in wireless communications.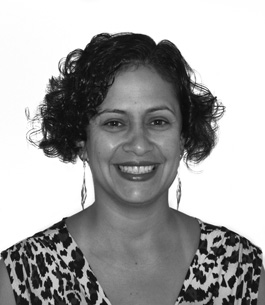 Luciana Camargos
Senior Spectrum Policy Manager, Brazil
Ms Camargos is a specialist with over a decade of experience in mobile telecommunications and spectrum policy. In 2012, she joined GSMA Brazil, after having worked in the UK for consulting firm Access Partnership from 2009. There, she was in charge of negotiating efficient use of spectrum, as well as the entrance of new services in the market, at international meetings at the ITU, CITEL, CEPT and other multilateral organisations.
Earlier, for six years, Ms Camargos worked at the Anatel Technical Advisory Unit on strategic spectrum planning. She previously worked in Brazil as a government affairs consultant, representing the telecoms industry in Brazil and internationally as part of the Brazilian delegation, shaping the future of mobile services at international fora.
Ms Camargos earned an MBA in telecommunications from the University of Strathclyde, Scotland, and a degree in electrical engineering from the University of Brasilia.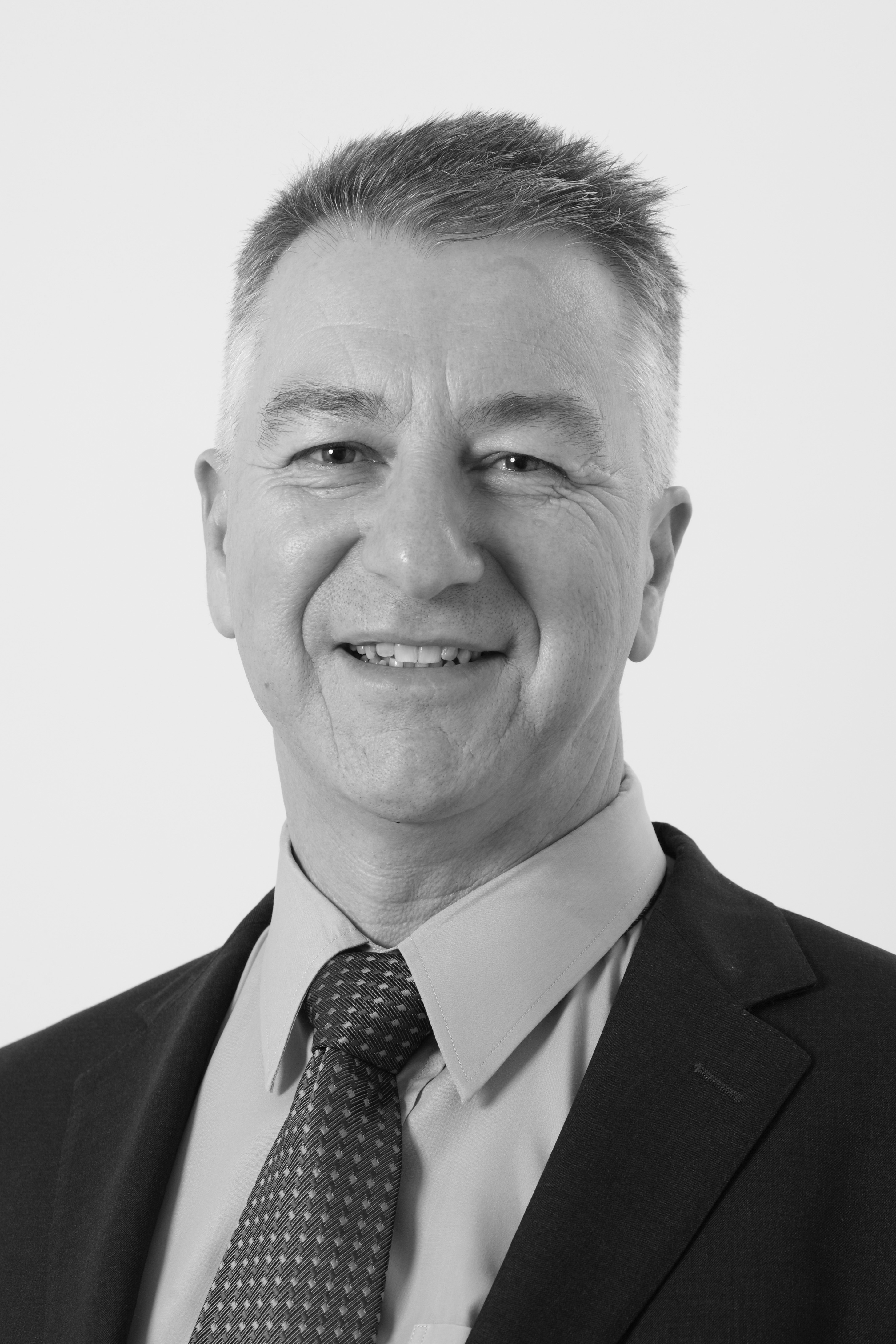 Chris Zull
Spectrum Director, Asia Pacific GSMA
Chris has extensive telecoms regulatory and policy experience across developing and developed economies in Asia, the Pacific and the Middle East.  Chris recently joined the GSMA as Spectrum Director, Asia Pacific in its Hong Kong office.  His focus is on securing more spectrum for mobile services and on supporting the GSMA's future spectrum campaign as part of WRC 15.  Chris works closely with member operators in the Asia-Pacific region to create long-term understanding and support for the GSMA's spectrum agenda.
Prior to joining the GSMA, Chris was Senior Manager, Industry & Policy at Macquarie Telecom – a telecom and hosting services provider in Australia's communications sector.  Chris has also held senior positions with Windsor Place Consulting (Australia), Etisalat (UAE), the Telecommunications Regulatory Authority (Bahrain) and the Office of the Telecommunications Authority (Hong Kong).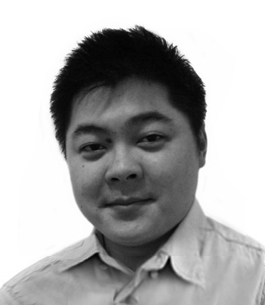 Joe Guan
Spectrum Policy and Regulatory Affairs Advisor, Asia Pacific
Mr Guan is involved in a wide range of spectrum campaigns for the GSMA, and contributes to our advocacy programmes advising government and regulatory bodies across the Asia Pacific region.
Before joining the GSMA, he worked for the New Zealand spectrum regulator — the Ministry of Business, Innovation and Employment — in a variety of roles ranging from radio engineering to business analysis and project management. Mr Guan has a bachelor's degree in engineering.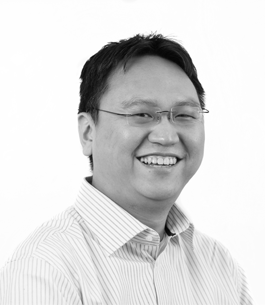 Peng Zhao
Public Policy Manager, Government and Regulatory Affairs
Peng joined the GSMA in 2011 and works on the global campaign to allow the mobile industry to access more harmonised spectrum. He is involved in various ITU activities leading to World Radio Conferences. He also helps other projects in the wider GSMA Public Policy team such as NFC and Mobile Energy Efficiency for the Asian markets.
Peng has an engineering background and prior to joining GSMA, Peng has worked for Orange in Switzerland and various non-profit organisations in the UK as consultant. Peng holds a MS Telecommunication Systems from Swiss Federal Institute of Technology of Lausanne. In addition to English, he is native French and Mandarin speaker.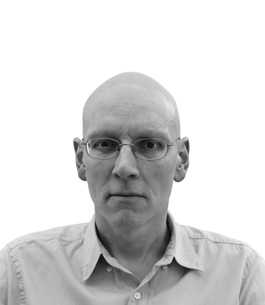 Glyn Carter
Spectrum Analyst, Government and Regulatory Affairs
Mr Carter's expertise spans a range of areas, including technology strategy, spectrum and other regulatory issues, standards, and the specification and procurement of voice and data terminals and services. His knowledge of mobile telecoms technologies includes LTE, UMTS/HSPA, CDMA/EV-DO, GSM/GPRS and TETRA.
Mr Carter currently works in the Future Spectrum team at GSMA, preparing for the next ITU World Radio Conference (WRC-15). In particular, he is developing technical studies into compatibility and sharing between mobile and other services in spectrum bands. Before joining the GSMA in February 2012, he spent over 10 years working for mobile operators in countries including Portugal, Romania and the UK.
As a consultant, Mr Carter has participated in numerous projects for regulators, operators and users of telecommunications, including replanning the radio spectrum in South Africa and other spectrum management projects for regulators in the UK, Japan, Sweden and Jordan. He also undertook spectrum compatibility studies in CEPT and was editor of ECC Report 42 on spectrum efficiency. Before this, he designed communication terminal products for Racal Electronics. Mr Carter has a bachelor of science degree in mathematics and a PhD in cryptography from London University.