Overview
The Networks Group (NG) specifies technical, operational and performance requirements to support international roaming and interworking, taking into account technology evolutions.
The Networks Group focuses on compatibility and interoperability aspects of the signalling and inter-working of roaming between Public Land Mobile Networks, Public Switched Telephone Networks, Integrated Services Digital Networks, Public Packet Switched Networks and any Service Supplier.
The group defines guidelines and test procedures for voice and data services and works to solve any technical problems that could impact mobile services.
Key Topics
The following work items within the Networks Group are currently being worked on:
Long Term Evolution voice services

Long Term Evolution roaming

Analysis and solution providing of real issues faced by Operators related to VoLTE interoperability

Management of technical document exchange tool, Roaming Agreement Exchange

Data off and IMS Services Group
Revision and simplification of Roaming test Documents.
Identification of needs and requirements for NNI selection and ENUM

Identify needs and requirements on Diameter – Radius interworking

Definition of KPIs for LTE Data roaming and VoLTE.

Wi-Fi Roaming

VoLTE debugging and evolution
What the Networks Group Does:
Testing end-to-end functional testing of bearer services, teleservices and supplementary services.

Maintenance of existing test suites Interworking.

Circuit Switched signalling issues related to inter-working with or without roaming, to ensure appropriate level of end service.

Connectionless signalling issues related to inter-working with or without roaming to ensure appropriate level of end service.

Packet switched issues related to inter-working with or without roaming to ensure appropriate level of end service.

Definition of QoS requirements between networks for seamless roaming.

Signalling and inter-working requirements between PLMN's, PSTN's and ISDN's.

Compatibility and interoperability of PLMN's with different protocol versions and service facilities Addressing & Numbering.

Matters related to circuit switched and packet switched addressing.

Creating and maintaining operator's numbering/addressing databases (i.e.: IR.21).

Defining migration scenarios when new addressing schemes are introduced Services.

Ensure the appropriate end-to-end network features for the support of services.

Call handling scenarios.
Meetings
The Networks Group have face to face meetings and are held twice a year with conference calls used to progress work between physical meetings.
How to Get Involved
If you would like more information on any of the Networks Group activities, please contact NG@GSMA.com.  If you are interested in contributing and attending Networks Group meetings then please contact Membership@gsma.com to become a GSMA Member.  Communications including liaison statements should be sent to NG@GSMA.com.
Stefan Dallüge
NG Chair, Vodafone GmbH
Stefan Dallüge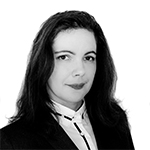 Sandra Ondrusova
NG Deputy Chair, Hutchison 3G UK Limited
Sandra Ondrusova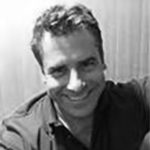 Javier Sendin
NG Director, GSMA
Javier Sendin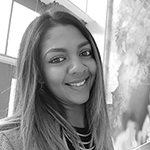 Karola Rajoo
Working Group Coordinator, GSMA
Karola Rajoo