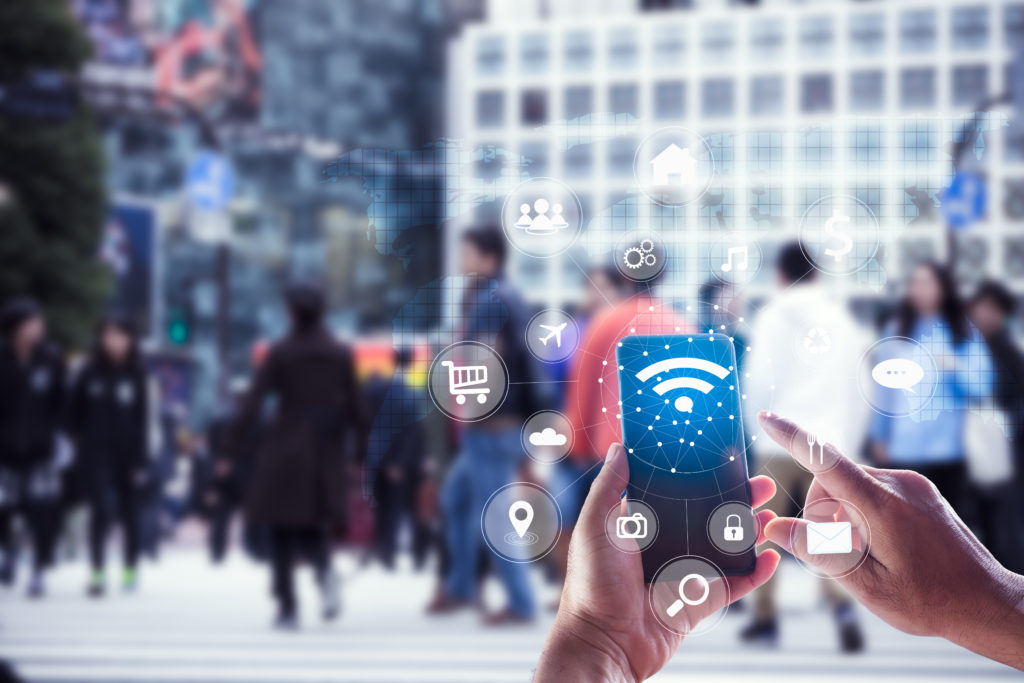 The release of certified integrated SIM opens up new era for connected device mass production
The mobile industry took important strides towards its objective of securely connecting anything up to the internet, or a private network, earlier this year after two of the industry's leading players confirmed they would be releasing an integrated-SIM (iSIM) compliant with the GSMA specification for remote SIM Provisioning.
The release of commercial, industry-certified iSIMs, by the likes of Qualcomm and Thales, has the potential to trigger a trend towards the mass-adoption of this new eSIM technology, with research from Kaleido Intelligence suggesting that the iSIM market will grow to 300 million by 2027.
As well as mobile device manufacturer switching to iSIM, growth will be fuelled by Internet of Thing (IoT) developers adopting the new technology to build out new smaller connected devices and sensors. If achieved, this would represent 19% market share of all eSIM shipments.
But how do iSIMs unlock this potential for mobile devices and machine-to-machine?
An iSIM enables devices to connect to a mobile network without needing a physical SIM card or soldered eSIM in a printed circuit board, because it integrates directly into a device's processor. Instead of using a separate physical SIM card, the iSIM technology embeds the features of a SIM directly into the device's hardware, allowing it to connect to the mobile network.
This opens up a range of opportunities and benefits for both mobile operators and manufacturers, as well as potentially opening up opportunities for new IoT businesses and use cases to flourish.
This is because iSIMs save space by removing the need for separate components, enabling much smaller devices such as sensors to communicate with each other over secure connections. As they need far less power than eSIMs, it also means, not yet seen, industrial scale IoT deployments, can become financially and operationally possible.
Like the eSIM, the iSIM also makes it possible to remotely download user profiles 'over-the-air', rather than carrying out the more laborious process of physically purchasing and installing a SIM card. In addition to the clear user benefit, this feature is attractive to manufacturers because it means eSIM can be integrated during the manufacturing process without the need to physically add the SIM card later.
For example, an automotive manufacturer in Germany could now ship connected cars worldwide, and instantly provision them remotely to any mobile operator's network in the local market, rather than doing so physically.
What does the industry think about iSIM's ability to simplify the mass deployment of connected devices?
As iSIMs do not have to be soldered onto a circuit board and instead have a dedicated space on the system-on-chip (SoC), this further simplifies the manufacturing process for IoT device makers, enabling increased production and greater economies of scale.
Luc Vidal, head of the IoT business at BICS, the mobile connectivity and interoperability services provider, told Telecom TV that he sees the iSIM as the most energy-efficient way to deploy massive IoT solutions going forward. "If you talk about massive IoT… you want to connect everything – you need to be very effective in [deploying] sensors and they should be very small," he said.
As important as the optimisation of device internal space is the iSIM's considerably reduced weight and size. While the eSIM measures an already tiny 5mm × 6mm, the iSIM comes in a scale of nanometres – perfect for lightweight, ultra-compact devices. This will significantly enhance performance and miniaturise device design and make iSIM a great long-term choice for the coming generation of connected devices.
We've imagined – and sometimes seen glimpses of – objects like connected clothing, minimalist connected eyewear and ultra-light Unmanned Aerial Vehicles (UAVs), but now such innovations are within touching distance for the mass market.
iSIM maintains high security standards
Like the eSIM, the iSIM provides enhanced security as well. For example, Qualcomm and Thales' iSIM adheres to the GSMA eUICC Security Assurance (eSA) scheme, a dynamic set of procedures for Electronic Universal Integrated Circuit Card (eUICC) security evaluation. Both companies have confirmed that the GSMA's security certification ensures that their iSIM product supports the same high standards of cyber-protection and flexible 'anytime anywhere' connectivity offered by the latest generation of eSIMs.
The release of the iSIM is underpinned by the most rigorous industry standards and underscores the advantages of industry collaboration, says the GSMA's chief technology officer, Alex Sinclair. "We are delighted that our processes enable faster time to market for manufacturers and allows new type of products like the integrated SIM to emerge. iSIM increases the opportunity to proliferate cellular capability and satisfies a wider and more diverse market," said Sinclair.
For more information on the GSMA's work on iSIM and eSIM, please visit gsma.com/esim and for more information on the additional benefits they bring to the market, watch our interview below with Ziad Asghar Senior Vice President, Product Management at Qualcomm. https://youtu.be/zupVfwzkcoc