Explore our library of partner interviews and videos designed to shine a light on the most pressing issues in fintech.
Partner Interviews
Video
Tuesday 28 Mar 2023 | MWC23 | Partner Spotlights | Resources | Videos |
Hear the full interview from Serigne Dioum, Chief Digital and Fintech Officer from MTN as he shares their latest fintech plans and strategy including mobile wallets, payments and e-commerce, value added services and lending services.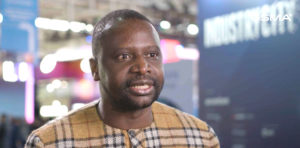 Partner Use Cases
Document
Tuesday 25 Apr 2023 | Partner Use Case | Publication | Resources |
The embedded finance revolution is creating many commercial opportunities. And it is putting the companies that deliver connectivity in the prime position to participate in the new markets, including Telcos.