MWC23 Shanghai On-Demand – 5G Futures Summit Session 1
5G mmWave: Accelerating the Power of 5G
Over the last year, in the wake of recent deployments, there has been considerable global progress in 5G mmWave technology.  5G mmWave promises the potential to offer huge benefits to businesses and consumers by delivering significant improvements to bandwidth, speed and responsiveness, particularly in densely populated and high-capacity areas, such as public transport hubs like airports and train stations, entertainment venues and sport stadiums.
To learn more about 5G mmWave, visit gsma.com/5GmmWave.
Speakers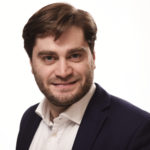 Pablo Iacopino
Head of Research and Commercial Content, GSMA Intelligence
Pablo leads the Commercial Research practice at GSMA Intelligence. He drives the research agenda and themes, overseeing content production for a range of topics such as 5G and network transformation, telecoms and media convergence, new telco technologies, IoT and enterprise opportunities, spectrum, and the future of the digital consumer. Some of his recent research publications delved into operator revenue and services diversification beyond connectivity, eSIM, 5G investment and opportunities, B2B strategies, and Edge Computing. Pablo is a regular speaker at industry conferences and events, with more than 35 presentations and panels per year. He has more than 15 years of experience in the telecoms sector in different roles, including industry research, equity research, and investor relations.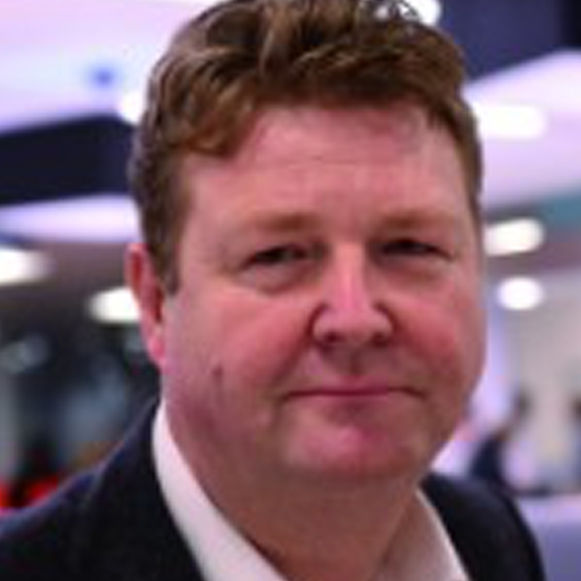 Henry Calvert
Head of Networks, GSMA
Henry joined the GSMA in December 2013, and is responsible for the delivery of the Future Networks programme. A key programme of the GSMA's strategic focus, to deliver industry scale for IP Communications and 5G, whilst considering Network Economic challenges for the Mobile industry as it transitions to a 5G Era.
Previously he worked for the SingTel Group and has over 20 years' experience in the telecommunications sector, both in Networks and IT portfolios and has been involved in the deployment of mobile networks in over 10 operations across 10 different countries. Henry designed and built Optus' 3G + LTE mobile network, all IP network and managed the product development transformation.  He was the creator and board member of the network sharing Joint Venture between SingTel Optus and Vodafone Networks Pty Ltd (Australia).
Henry has been a board member and Chair of the Australian Mobile Telecommunications Association (AMTA) and previously held an Executive Management Committee position in the GSMA.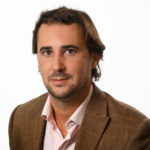 Pau Castells
Head of Economic Analysis, GSMA Intelligence
Pau leads the economic research department of GSMA Intelligence. He is responsible for the publication of high-profile economic research on telecommunications and digital infrastructure and services, playing an active role in setting the economic position and rationale for the mobile industry across key industry topics. Before joining the GSMA, Pau worked as an economist in the financial sector and several UK government departments, specialising in the economic analysis of public policy and regulation in the energy, ICT, and digital sectors. Aside from economic research, he makes regular public speaking engagements with the media. Pau holds a Ph. D. in Economics from the Autonomous University of Barcelona.
Wei Jinwu
Deputy Dean, China Unicom Research Institute
Wei Jinwu, Member of the Party Committee and Deputy Dean of China Unicom Research Institute, expert of special allowance of the State Council, professor-level senior engineer. Engaged in the think tank strategy, business development, digitalization and other research and management fields. Specialized in marketing, network, IT and terminals.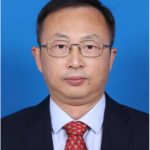 Dr Wang Qingyang
Director of Mobile and Terminal Technology, China Telecom Research Institute
Dr. Wang is currently the director of the Mobile and Terminal Technology Research Department of China Telecom Research Institute, the leader of the Requirement Working Group of China IMT-2030 (6G) Promotion Group, the vice-chairman of China Communications Standards Association (CCSA) TC5. His main research directions include the key technologies, networking solutions and fundamental services of mobile communication systems.​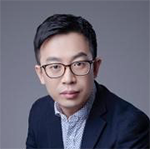 Dr Nan Hu
Vice Director, Department of Wireless and Terminal Technology Research, China Mobile Research Institute
Nan Hu obtains his obtains his PhD degree from Beijing University of Posts and Telecommunications and has more than 15 years of experience in wireless communication research and standardization. He served as the vice chair of 3GPP RAN2 for 4 years, as the first Chinese to serve this position. Currently, he is in charge of the wireless standard center in CMCC and serves as the vice chair of 3GPP RAN Plenary.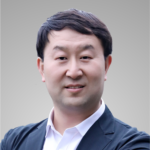 Yan Feng
Vice President of Huawei Wireless Network 5G Product Line, Huawei
Yan Feng, Vice President of Huawei Wireless Network 5G Product Line, responsible for the strategy and business planning of the mmWave business, as well as the research and development of mmWave products. Previously, he led the mmWave team for product research and development for many years.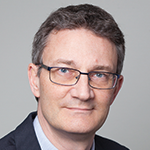 Philippe Poggianti
VP Business Development, Qualcomm France S.A.R.L.
Philippe Poggianti is Vice President, Business Development, in charge of developing the adoption of 5G "next waves" at Qualcomm Technologies, including 5G mmWave ecosystem and use cases.
In today's digital transformation period, it is essential for TelCos and Enterprises to leverage 5G mmWave as a critical infrastructure enabling new use cases and business models.
Philippe is a seasoned leader with more than 25 years of experience in the Telecom Industry, out of which 6 years based in Asia (Korea, Japan, China).
He works at Qualcomm Communications SARL office near Paris.
Philippe holds a Master of Science in Computer Science and a dual-degree Executive MBA from INSEAD (Paris, Singapore) and from Tsinghua University (Beijing).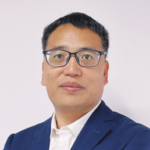 Kaiwei Hu
Deputy GM of RAN MKT, ZTE Corporation
Thank you to all our speakers for their presentations and insights. Please find, below the Agenda and the individual speaker presentations for viewing.
Agenda
Welcome & Introduction to the 5G Futures Summit
Moderator:

Pablo Iacopino
Head of Research and Commercial Content, GSMA Intelligence

Opening Keynote:  

5G Futures Global Market Overview

Henry Calvert

Head of Networks, GSMA

Keynote:

Introduction to 5G mWave
State of the Market & What to Expect Next

Pau Castells

Head of Economic Analysis, GSMA Intelligence

Panel Session

Interactive discussion from all angles of development, deployment and success points in China

Moderator:   Pablo Iacopino, Head of Research and Commercial Content, GSMA Intelligence

Wei Jinwu
Deputy Dean, China Unicom Research Institute
Dr Wang Qingyang
Director of the Mobile and Terminal Technology Research Department, China Telecom Research Institute
Dr Nan Hu
Vice Director, Department of Wireless and Terminal Technology Research, China Mobile Research Institute
Keynote:

Building Industry Together, Sail 5G mmWave to New Horizons

Yan Feng

Vice President of Huawei Wireless Network 5G Product Line

Keynote: 

Deploying 5G mmWave to unleash the full 5G potential

Philippe Poggianti

Vice President, Business Development, Qualcomm France S.A.R.L.

Keynote: 

mmWave Opens New Digital Channel through Second Wave of 5G

Hu Kaiwei

Deputy GM of RAN MKT, ZTE Corporation
Watch On-Demand:  Speaker Presentations
Pablo Iacopino
English Language
?rel=0&enablejsapi=1" width="620" height="345" data-image="https://www.gsma.com/futurenetworks/wp-content/themes/theme_gsmatheme/images/videodefault.png" data-mute="false" data-controls="true" data-start-level="3">
Henry Calvert
English Language
?rel=0&enablejsapi=1" width="620" height="345" data-image="https://www.gsma.com/futurenetworks/wp-content/themes/theme_gsmatheme/images/videodefault.png" data-mute="false" data-controls="true" data-start-level="3">
Pau Castells
English Language
?rel=0&enablejsapi=1" width="620" height="345" data-image="https://www.gsma.com/futurenetworks/wp-content/themes/theme_gsmatheme/images/videodefault.png" data-mute="false" data-controls="true" data-start-level="3">
Panel Session
English Language
?rel=0&enablejsapi=1" width="620" height="345" data-image="https://www.gsma.com/futurenetworks/wp-content/themes/theme_gsmatheme/images/videodefault.png" data-mute="false" data-controls="true" data-start-level="3">
Yan Feng
English Language
?rel=0&enablejsapi=1" width="620" height="345" data-image="https://www.gsma.com/futurenetworks/wp-content/themes/theme_gsmatheme/images/videodefault.png" data-mute="false" data-controls="true" data-start-level="3">
Philippe Poggianti
English Language
?rel=0&enablejsapi=1" width="620" height="345" data-image="https://www.gsma.com/futurenetworks/wp-content/themes/theme_gsmatheme/images/videodefault.png" data-mute="false" data-controls="true" data-start-level="3">
Hu Kaiwei
English Language
?rel=0&enablejsapi=1" width="620" height="345" data-image="https://www.gsma.com/futurenetworks/wp-content/themes/theme_gsmatheme/images/videodefault.png" data-mute="false" data-controls="true" data-start-level="3">