MWC23 Barcelona – To Infinity and Beyond with 5G-Advanced
On Wednesday 1st March 2023, GSMA was joined by expert speakers during the 5G Futures Summit at MWC23 Barcelona to explore how 5G-Advanced will revolutionise the industry as a key enabler of AR/VR services including the Metaverse and massive IoT with its enhanced uplink connectivity and how it will take us beyond our current technologies, bridging 5G and 6G.
Throughout the jam-packed session, moderated by Sylwia Kechiche, Principal Industry Analyst at Ookla, we heard from five keynotes speakers, starting with an introduction from GSMA CTO, Alex Sinclair, on what 5G-Advanced is, providing a top-level overview of the advancements already seen in the market today ahead of the 3GPP Release 18 due in 2024.
In the first of the session's keynote series we heard from Bernard Despres, Vice-President Core Network, Automation, Security, E2E services at Orange, who discussed the power of 5G-Advanced in enabling hyper-automation, creating private 5G networks and how Orange is accelerating global 5G adoption and deployment through its 5G labs.
Next, we heard from Dr Xiaodong Xu, Chief Specialist at China Mobile, on 5G-Advanced adoption. Dr Xu explored China Mobile's vast number of commercial use cases within China and discussed the three driving forces behind the 5G evolution so far; low complexity, low cost, and sustainability, supported with examples.
We then moved into how 5G-Advanced is empowering AI innovations with Alan Loh, Executive General Manager at Zain KSA. Mr Loh explored how 5G-Advanced is taking us to even greater heights of value and new opportunities, providing the latest innovations and use cases from Zain KSA.
Following this we heard from John Gao, 5.5G General Manager at Huawei, on the topic of accelerating the 5G-Advanced industry to build a better and more intelligent world. Mr Gao explored the evolution of mobile connectivity and the new service trends and opportunities seen with 5G networks.
For the session's final keynote, we heard from Tingfang Ji, VP R&D Group at Qualcomm, who explored how the 5G-Advanced evolution is taking the industry to new heights and how it will bring intelligence to the edge of the cloud to allow market players to balance compute with communication to achieve optimal performance.
Following the keynote presentations, we invited our four expert panelists to join us on stage for a Q&A discussion. We were joined by speakers from Hong Kong Telecom, Ericsson, du and NVIDIA to discuss why we should be looking forward to 5G-Advanced to drive new and innovative wireless services and why it is needed to meet new market demands for AR/VR and Web 3.0 services supported by use case examples throughout the discussion. Watch the full discussion on-demand.
During the session the GSMA 5G Futures Community was launched, a community aimed at supporting the industry in 5G technology deployment and adoption. Find out more here and contact us today to get involved.
Our Speakers: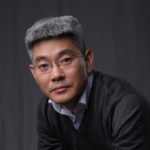 Xiaodong Xu
Chief Specialist, China Mobile
Xiaodong Xu currently serves as the Chief Specialist of China Mobile, which he joined in 2007. He is a well-known technology expert in the wireless community and network optimization areas. He has spent over a decade working on 3GPP standardization and 4G/5G field networks, covering physical layer design, higher layer design, and cooperative networking among generations of networks. He has made substantial contributions to the 3GPP RAN and RAN1 communities, and served as Rapporteur of "5G NR requirements" and RAN Vice Chairman from 2017 to 2021, and as RAN1 vice chairman since 2021.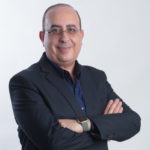 Dr Mahmoud R Sherif
Head of the Technology & IT Strategy , du
Dr Mahmoud R Sherif was appointed to be the Chairman of the 5G Steering Committee for the successful 5G Launch of du in May 2019. He is a leading expert with more than 25 years of international experience across three continents in the strategy, design, development and implementation of next generation networks & Information Technologies. Recently, he's been appointed to handle the Technology Enablement of "Beyond Connectivity" as part of his role leading both the Network and IT Strategy. Dr. Mahmoud received his Ph.D. degree in Electrical Engineering from the City University of New York, USA. From 1997 to 2008, he was working in the Wireless Business Unit at Alcatel-Lucent (currently part of Nokia), in  New Jersey, USA. In 2008, he moved to Dubai in the United Arab Emirates to join the Emirates Integrated Telecommunications Co. "du" where he has held several positions including the head of the Mobile Network Planning. He has published several related papers in various Technical Journals as well as multiple international conferences. He has multiple contributions to the 3GPP and other Telecommunications standards. He also has more than 11 granted patents in the USA. In 2014, Dr. Sherif co-authored a book titled "Design, Deployment, and Performance of 4G-LTE Networks: A Practical Approach.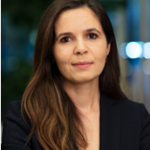 Dr Sibel Tombaz
Head of Product Line 5G Radio Access Net, Ericsson
Dr Sibel Tombaz is Head of Product Line 5G Radio Access Network at Ericsson, based in Stockholm, Sweden. She is responsible for the Profit and Loss (P&L) and life-cycle of Ericsson's global 5G RAN product.
She leads her team in bringing innovative software solutions needed to successfully develop and deploy best performing 5G networks to meet the needs of both enterprise and consumer markets. These technologies continue to transform every sector and create positive change benefiting not only customers but society in general.
Tombaz joined Ericsson in 2014 and held positions in research and product management. She worked on 5G concept development, 5G use cases and energy performance of radio access networks. She also initiated and introduced award-winning Ericsson Spectrum Sharing solution which allows operators to transition from 4G to 5G utilizing the same spectrum band – which has never been done until now.
Tombaz holds a Ph.D. degree in communication systems from KTH Royal Institute of Technology in Stockholm.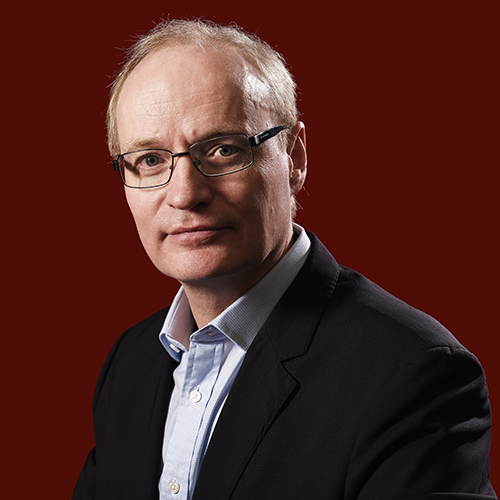 Alex Sinclair is the Chief Technology Officer at the GSMA. With more than 25 years in telecommunications in general and mobile in particular, Alex has worked for a number of companies in the UK, Germany and the US. In the early 1990's, Alex was part of the project team that launched the T-Mobile D1 network in Germany. In 1995, Alex helped Syniverse to launch their GSM clearinghouse business. Prior to joining the GSMA, Alex was Director of Network Engineering at ICO (a Global Satellite venture). Alex has served as Chief Technology Officer of the GSMA since 2005.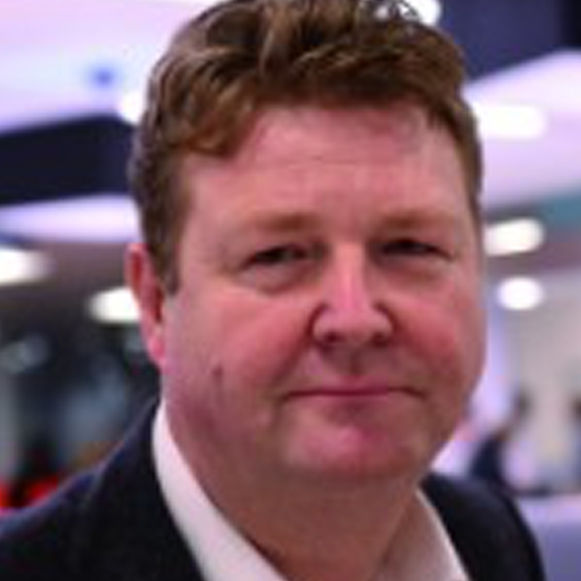 Henry Calvert
Head of Networks, GSMA
Henry joined the GSMA in December 2013, and is responsible for the delivery of the Future Networks programme. A key programme of the GSMA's strategic focus, to deliver industry scale for IP Communications and 5G, whilst considering Network Economic challenges for the Mobile industry as it transitions to a 5G Era.
Previously he worked for the SingTel Group and has over 20 years' experience in the telecommunications sector, both in Networks and IT portfolios and has been involved in the deployment of mobile networks in over 10 operations across 10 different countries. Henry designed and built Optus' 3G + LTE mobile network, all IP network and managed the product development transformation.  He was the creator and board member of the network sharing Joint Venture between SingTel Optus and Vodafone Networks Pty Ltd (Australia).
Henry has been a board member and Chair of the Australian Mobile Telecommunications Association (AMTA) and previously held an Executive Management Committee position in the GSMA.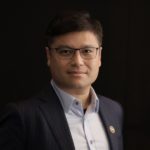 Sheldon Yau
Head of Wireless & Core Network Engineering, Hongkong Telecom
Sheldon joined Hong Kong Telecom / PCCW in 2008 and he is now the Head of Wireless & Core Network Engineering.
Sheldon devoted his career life to the telecommunication industry, and have solid networking experience for 2G, 3G and 4G mobile communications.  In 2020, he led his engineering team to launch the first 5G mobile network in Hong Kong.  The 5G network enabled a lot of new mobile applications during the COVID-19 period, such as remote doctor consultation, large scale work / study from home activities, intelligent buildings / construction sites, mobile drone, X2B business platform by Lamp Site, etc.
He is now working in various new technical projects, include 5G-Advanced ( 5.5G ), Optical Massive MIMO Antenna, Multi-layer Cloud Core Networking, Wireless Metaverse, and targets to bring more green and hi-tech solutions to the society

John Gao
President of 5.5G Domain, Huawei
As the President of 5.5G domain, John Gao now oversees Huawei business in the 5.5G field. He joined Huawei in 1998, and has more than 20 years' experience in wireless communications, formerly serving as the Chief Expert & Design Director of 5G Solutions Department and TD-LTE Solutions Design Department, as well as in R&D for ETS, CDMA, and TD-SCDMA. John Gao has a deep understanding of wireless technology evolution and solution requirements.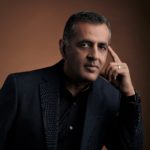 Ronnie Vasishta
Senior Vice President - Telecom, NVIDIA
Ronnie Vasishta is responsible for NVIDA's telecom business and strategy and telecom go to market across all end markets. He joined NVIDIA in October 2020 from Intel, where he most recently served as the vice president and general manager of the Network and Configurable Logic Division, Data Products Group. At Intel, Ronnie's team managed the company's programmable business with telecom manufacturers and communication service providers. Ronnie formerly served as CEO of privately held eASIC, which focused on the Telecom and storage markets and was sold to Intel in 2018. Previously, he was vice president of technical marketing at LSI Logic, following a series of other engineering roles there.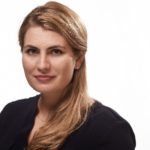 Sylwia Kechiche
Principal Industry Analyst, Ookla
Sylwia Kechiche, currently Principal Industry Analyst, Enterprise at Ookla. Previously Principal Analyst, IoT and Enterprise at GSMA Intelligence, where she was responsible for the development of IoT & Enterprise product, including market sizing, custom consulting, survey work, and report writing.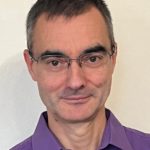 Bernard Despres
Vice-President Core Network, Automation, Security, Orange
Bernard graduated from ISEP, a digital engineering school, and began his career at the Orange Group's R&D center, progressively becoming team manager, chairman of standardization committees and then head of an R&D laboratory.
For 4 years, he held the position of Strategy and Planning Director of the "R&D, Network and Service Platforms" department within our subsidiary Orange Poland in Warsaw.
In 2012, he joined Orange Europe (Spain, Poland, Belgium-Luxemburg, Romania, Slovakia, Moldova) as Country ITN Director in charge of Poland, then as Vice President "Europe Country Support" where he supervised the ITN activities of Orange subsidiaries in Europe.
Since January 2022, he leads the Orange Innovation Networks unit in charge of core network, automation, cybersecurity and E2E services integration where one of the key project is to deploy in Orange Countries a brand new 5G stand-alone core network.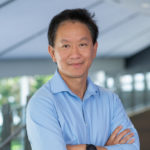 Tingfang Ji
Vice President of engineering in Wireless R&D, Qualcomm
Tingfang Ji joined Qualcomm in 2003 and is currently a Vice President of engineering in Wireless R&D. From 2003 to 2014, he made instrumental technical contributions toward the development of LTE and LTE-Advanced technology and served as a vice chairman of the radio working group (RAN4) of 3GPP. Since 2014 he has been responsible for the flagship Qualcomm 5G/6G research project, driving Qualcomm's 5G NR air interface design/standardization efforts, sub6 GHz multi-vendor pre-commercial 5G NR IODT/trials, experimental macro network developments, and pre-6G research. Since 2022, Tingfang has been chairing the technology working group of NextG Alliance to promote North American 6G technologies. Before joining Qualcomm, Tingfang was a member of the technical staff at Bell Labs. As an inventor, he has more than 600 granted US patents. Tingfang received his Ph.D. in E.E. from the University of Michigan, Ann Arbor, in 2001 and a B.Sc. from Tsinghua University, Beijing.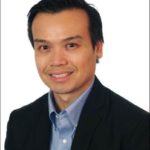 Alan Loh
Innovation & Solutions Executive General Manager, Zain KSA
Accomplished engineering technologist with over 20 years of experience. Alan has commercial expertise in launching 5G in Saudi Arabia and introducing new 5G devices, and have built and led teams of experts in exploring new technologies to create customer-centric solutions for Zain Saudi Arabia. Alan is a visionary leader committed to excellence and staying ahead of emerging trends.
Event gallery: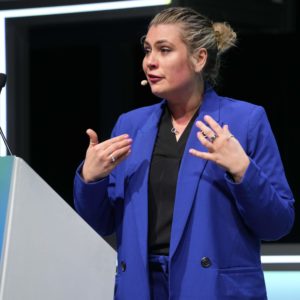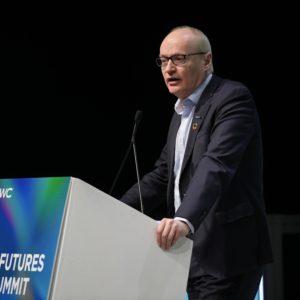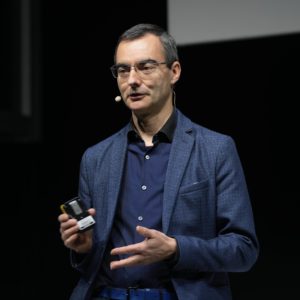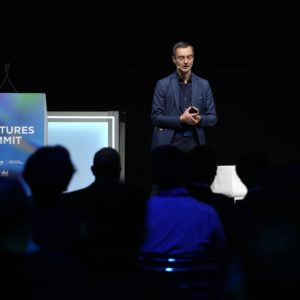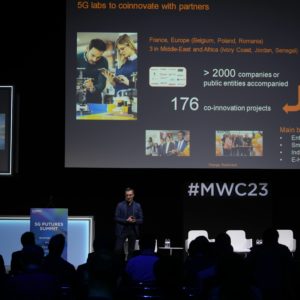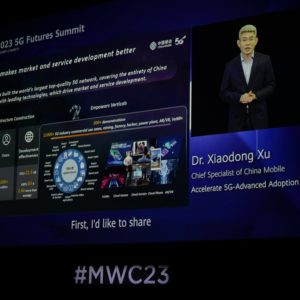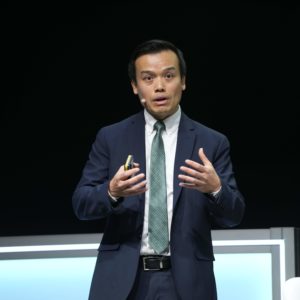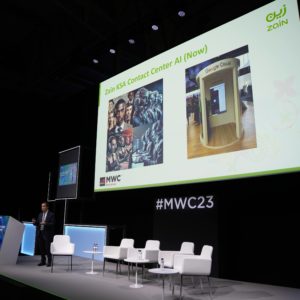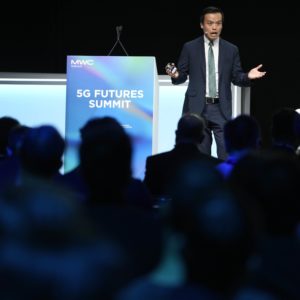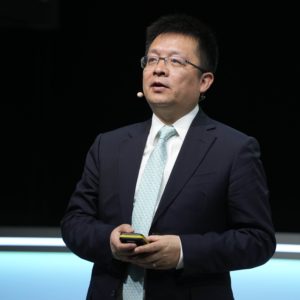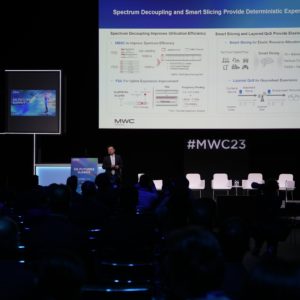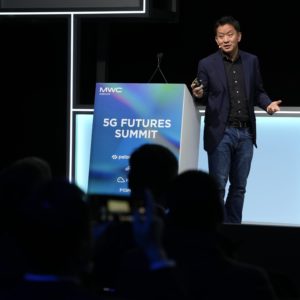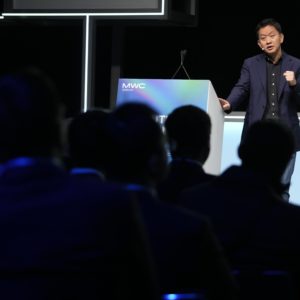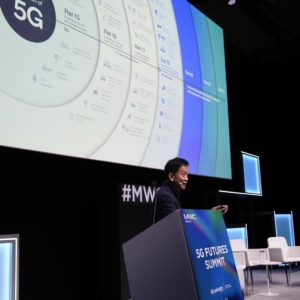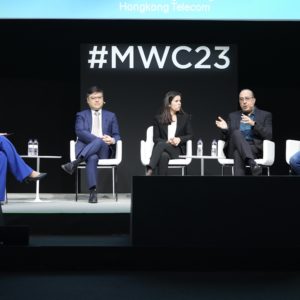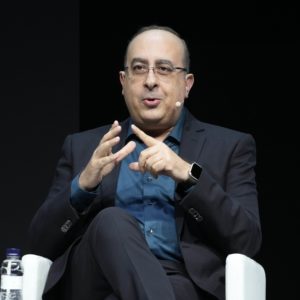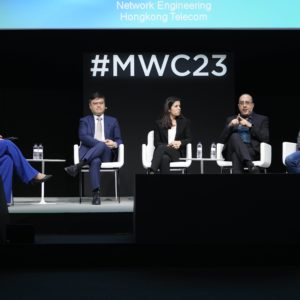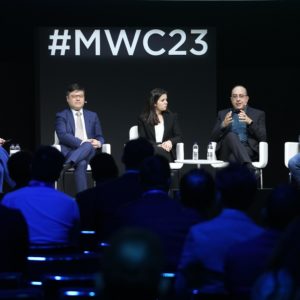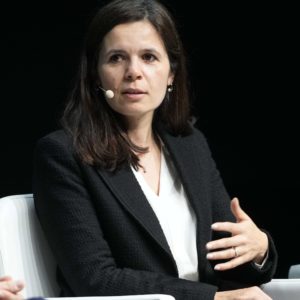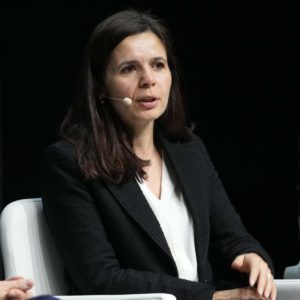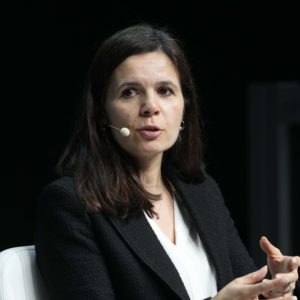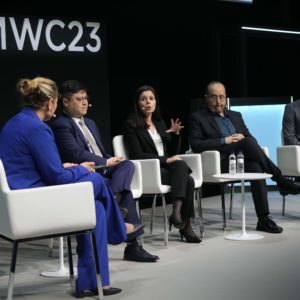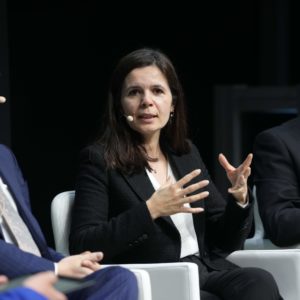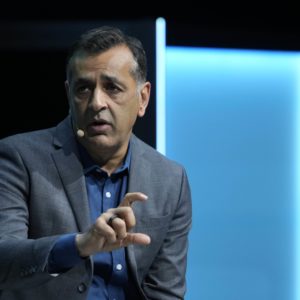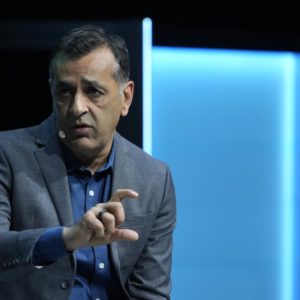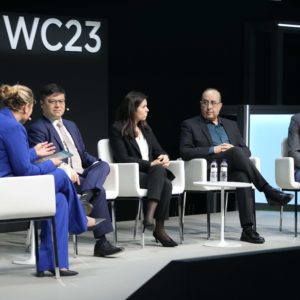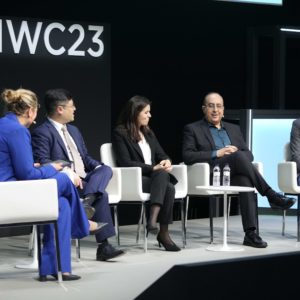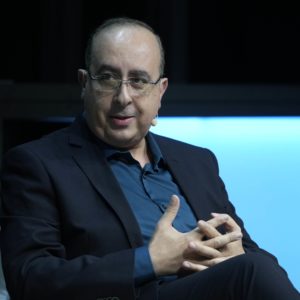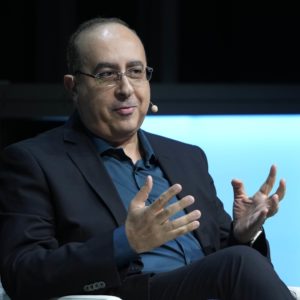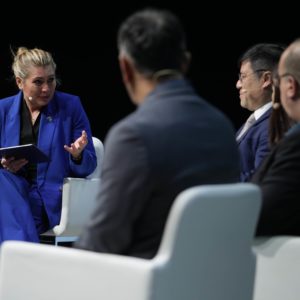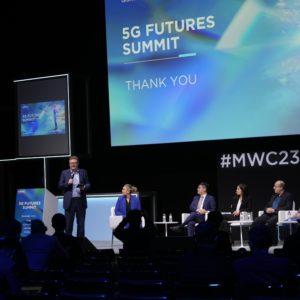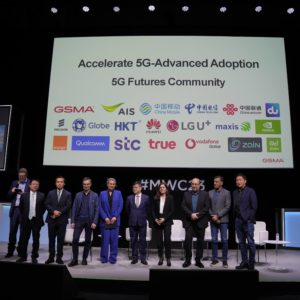 Thank you to the 5G Futures Summit sponsors:
Security Headline Sponsor: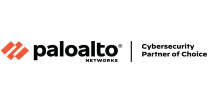 5G Futures Summit Platinum Sponsors: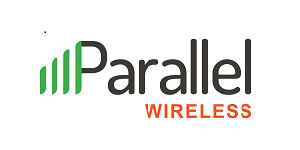 5G Futures Summit Gold Sponsors: