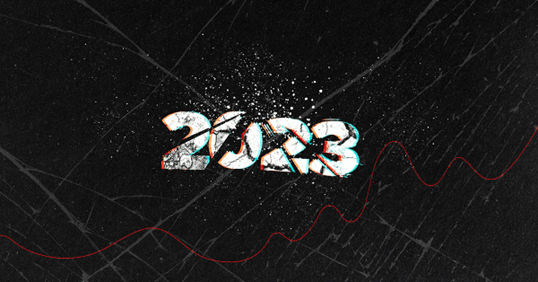 For over 10 years, users have trusted Downdetector® to report problems with their favorite services and get real-time status and outage information. In 2022, we saw huge outages throughout the year and compiled a list of 10 of the largest disruptions. We're back to see which services experienced major issues that left users in a lurch during the first half of 2023. Read our list of the 10 largest globalfirst half of 2023. Read our list of the 10 largest global outages of 2023 so far and find out how users were affected:
League of Legends – May 13, 2023
League of Legends players worldwide rushed to Downdetector to report issues with gameplay during a major service disruption over a weekend in mid-May. Hour by hour throughout the day, users noted difficulties accessing the game, totaling nearly 200,000 reports.
Microsoft 365 – January 25, 2023
Over 240,000 Microsoft 365 users reported trouble accessing business and education tools during a major outage in January. A suite of Microsoft products were impacted, including Teams, Outlook, OneDrive for Business, Sharepoint Online, Exchange Online, and Microsoft Graph. Reports began at 7 a.m. UTC and continued throughout the day, slowing around 7 p.m. UTC, interrupting morning business hours worldwide.
EA – May 4, 2023
A slew of EA accounts and games were down on May 4, 2023, preventing players from connecting to servers or logging into their accounts. Some EA players were unable to access their accounts throughout the day, with the majority of reports coming in between 9 a.m. UTC through 6 p.m. UTC. In all, over 298,000 gamers reported issues.
YouTube – February 9, 2023
There were no cat videos, old vines, vlogs, or Mr. Beast challenges available to watch on February 9 when over 300,000 users found their way to Downdetector to report issues with streaming videos on YouTube. There were an equal amount of reports from users unable to access both the website and mobile application.
Steam – June 25, 2023
Steam, one of the most popular video game distributors, experienced service disruptions on Sunday, June 25. Over 308,000 users reported issues with the website, primarily citing server connection and login issues. Report peaked around 11 p.m. UTC, interrupting players' crucial late night gaming plans.
Diablo – June 8, 2023
We've made it to the top five outages! Server connections were down for the game Diablo on Thursday, June 8. This left over 338,000 gamers yelling at their screens on a weekday. Reports peaked at 8 p.m. UTC, lasting through the night until 12 a.m. UTC.
Roblox – January 28, 2023
If there is one thing this list made clear, it is that gamers take game interruptions very seriously. Landing at number four on our largest outages list is Roblox. Frustrated players had their games interrupted on a Saturday night, citing server connection and game play issues. Over 470,000 reports were submitted on Downdetector on January 28, resulting in the biggest gaming outage of 2023 so far.
Spotify – January 14, 2023
Spotify users reported over 489,000 issues on Downdetector in late January after suffering a major outage. Users worldwide were stuck without music, podcasts, and now audiobooks while the service got back up and running. In all, the service reached peak reports from about 6 p.m. to 8 p.m. UTC, with some users experiencing lingering issues for a few hours.
Reddit, March 14, 2023
Landing at number two on our list of largest global outages of the first half of 2023 is Reddit. Over 1.2 million users globally were so enraged they couldn't reply to other users or downvote bad responses in r/AskReddit that they went to Downdetector to report that Reddit was having issues. The reports flooded in starting at around 7 p.m. UTC and everything was back up and running globally around 1 a.m. UTC, 6 hours later.
Instagram, May 21, 2023
Competing social media platforms may be ready to fight in a cage match to be the best, but Instagram took the biggest blow of the first half of 2023 with the dubious honor of having the largest outage on our list. Starting around 10 p.m. UTC and ending around 2 a.m. UTC, users were unable to like photos, slide into DMs, or even scroll through content to capture their attention. Over 2.4 million users worldwide reported issues with the social media giant, making it the largest outage of 2023 so far.
Taylor Swift didn't break the internet this year … yet
Last year, the singer broke the internet a couple of times. As she continues to sell out her Eras tour and rerelease albums, we'll continue to deliver real-time analysis and verification of outage reports in Downdetector to ensure we are tracking the services that matter most to consumers.
Want to learn more about how the internet goes down? We've got you covered with our article "5 Critical Services that Keep the Internet Up and Running (And How to Identify Which is Causing Your Outage."
Stay up to date on the largest real-time outages that are important to you by downloading the Speedtest® app (which has Downdetector integrated) for iOS or Android and let us know if you're experiencing issues disrupting your life.
Ookla retains ownership of this article including all of the intellectual property rights, data, content graphs and analysis. This article may not be quoted, reproduced, distributed or published for any commercial purpose without prior consent. Members of the press and others using the findings in this article for non-commercial purposes are welcome to publicly share and link to report information with attribution to Ookla.