Shenzhen China – August 18th 2020 – Fibocom (Stock Code: 300638), a leading global provider of IoT (Internet of Things) wireless solution and wireless communication modules, announces to collaborate with LiveU on the first all-in-one production-level field unit LU800 HEVC embedded with Fibocom FM150 5G wireless module.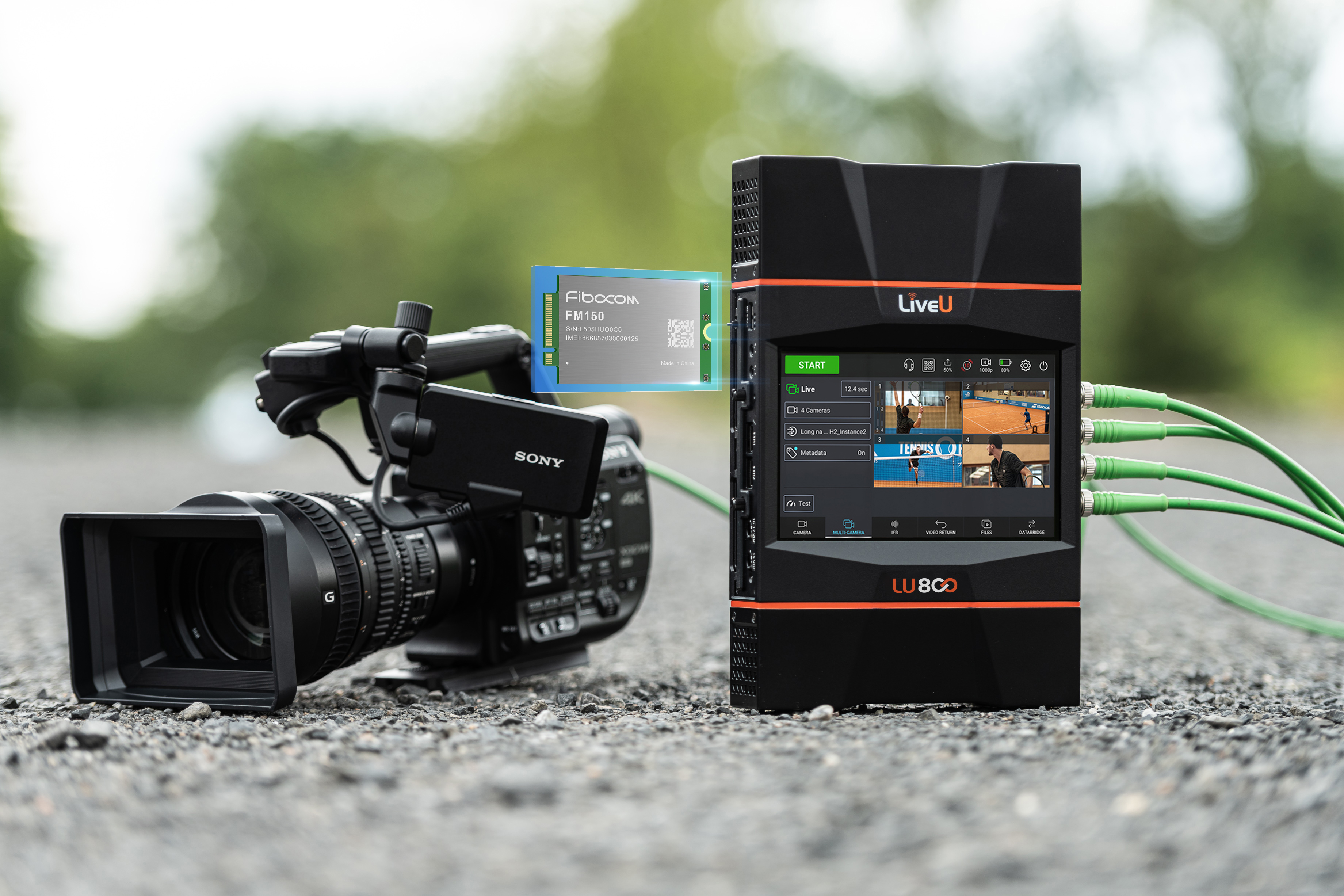 LiveU's LU800 Embedded with Fibocom FM150 5G Wireless Module
The LU800 combines multi-camera and superior video/audio capabilities with mission-critical transmission in a native 5G unit. It supports 5G/4G/3G multi communication technologies empowered by Fibocom FM150 5G module, enabling the seamless transmission of 4K videos in real-time over 5G network. The LU800 enables complex remote productions (REMI), supporting up to four fully frame-synced feeds in high resolution from a single unit. Delivering the highest-quality video performance, and offering the unparalleled quality of service and resiliency.
"LiveU has designed its new flagship product LU800 to work with Fibocom FM150 5G modules and conducted successful tests worldwide. We value the cooperation and support of Fibocom during the integration and testing process." Said Mr. Yaki Luzon, Vice President of R&D, LiveU.
"Fibocom is leading the 5G innovation and is acting as an industry's pioneer in the 5G commercialization for a long time. With our 5G modules enabling the three typical scenarios of 5G, including eMBB, uRLLC, and mMTC, we are glad to collaborate with LiveU to realize the 5G live broadcasting, which will be deployed in live streaming scenarios such as sports, news, concerts, entertaining activities, etc." Said Lars Thyroff, Managing Director, Fibocom EMEA.
Fibocom's 5G IoT wireless module supports both 5G SA and 5G NSA network architectures, accelerating the application of 5G in various vertical industries, such as high-definition video live broadcast, cloud office (ACPC), smart grid, 5G wireless gateway, 5G CPE, 5G SD-WAN, telemedicine, intelligent connected cars, smart transportation, autonomous driving, drone monitoring, robot service, smart retail, smart home, smart city, etc. Unlocks the value of all 5G functions, accelerating the deployment of large-scale IoT applications, promotes industrial upgrade, and helps customers deploy new functionalities now and assists them futureproof their investment in the future!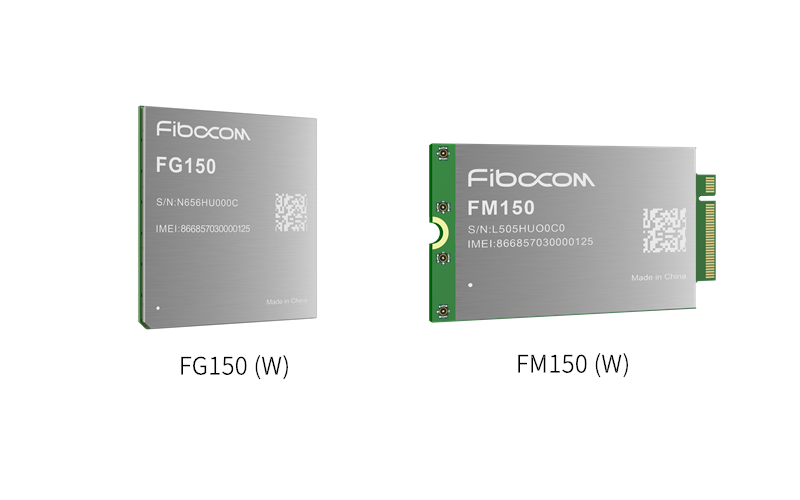 Fibocom FG150(W)/FM150(W) 5G Wireless Modules
Fibocom will continue to work on 5G wireless module products that are compliant with 3GPP standards, and help industry customers to attain competitive leadership in their respective industries.
About LiveU
LiveU is a global leader in live news and dynamic sports coverage, with flawless 5G 4K HEVC live streaming and remote production, which has its R&D center based in Israel. LiveU is changing the rules of the game for live news and dynamic sports coverage, with flawless 5G 4K HEVC live streaming and remote production. Together with its cloud-based management and next-gen IP distribution platforms, LiveU offers the most cost-effective end-to-end contribution, production and distribution solution.
About Fibocom
Founded in 1999, Fibocom is a leading global provider of IoT (Internet of Things) wireless solution and wireless communication modules. We are committed to bringing reliable, accessible, secure, and intelligent wireless solutions to every IoT application scenario for the increasingly digitalized industries and enriched smart life of the whole society. In 2017, Fibocom become the first stock-listed (Stock Code: 300638) wireless module provider in China.
We provide technically advanced and high-performance 5G, 4G, NB-IoT/eMTC, 3G, and 2G, smart, auto-grade, GNSS, Wi-Fi/BT wireless modules. By technically embedding Fibocom's wireless solutions into IoT devices that will become smart and remotely manageable with stable data transmission between devices and operation center, we empower the intelligent future of all industries that mainly include smart retail, ACPC (Always Connected PC), industry 4.0, smart grid, smart homes, smart agriculture, smart cities, telemedicine, metering, smart security surveillance, and the intelligently connected cars, etc. We have many long-term industry customers including Fortune Global 500 enterprises, which is an important driven power of our fast development.
Fibocom is headquartered in Shenzhen, China. We have R&D centers in both Shenzhen and Xi'an, and subsidiaries in the U.S., Germany, India, Taipei and Hong Kong as regional operation centers. We have more than 1000 global employees and provide products and services in more than 100 countries and regions.
Media Contact
Ellie Yuan
+86-75526520771
market@fibocom.com
www.fibocom.com