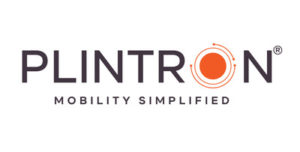 Plintron, the largest global provider of MVNA/E (Mobile Virtual Network Aggregator /Enabler) services, is expanding its presence in Colombia with the imminent launch of four new mobile virtual network operator (MVNO) brands.
Plintron's white-labelled mobile services solution enables customers to offer mobile services under their own brand name. The complete solution includes various integration options, branded SIM cards, technology platform, compliance with Colombian regulations, over 200 flexible APIs for integration with the brand's systems, top-up and payment gateway integrations, and go-to-market consulting.
Colombian Brands across multiple segments, including consumer brands, utilities, fintech companies, travel companies, retail chains, educational institutions, sports clubs, community groups, ISPs, logistics companies, IoT companies, and influencers, are demonstrating interest in launching their own MVNO mobile services. Branded mobile services offer a new revenue stream, increase brand visibility and customer loyalty, provide enhanced customer insights, improve customer engagement and create opportunities for value-added services.
José Abraham Méndez, Country Manager for  Plintron Colombia, stated, "Plintron is eager to empower Colombian brands across various industries to extend their reach into mobile services, as other global brands have done with Plintron's support. Our Global OMV customers will also launch their Colombia operations leveraging our MVNE platform."
Plintron's MVNA solution will provide comprehensive coverage in Colombia through the TIGO network, and an MVNO can be launched on Plintron's robust and scalable platform in as little as 6-8 weeks. The platform's commercial launch is planned for March 2023, with the first set of four customers already onboard. During the pre-launch phase, over 15 companies in Colombia have expressed interest in launching their own mobile services brand with Plintron's support.
With the addition of Colombia, Plintron aims to strengthen its presence in the region, where it is already live in Brazil, Mexico, and soon to launch in Chile.
About Plintron
Plintron is a digital communication technology company enabling brands to acquire and engage customers. It is the world's largest Multi-Country end-to-end MVNA/E. With mobile network services in over 31 countries spanning 6 continents, supported by 1000+ telecom professionals, Plintron has launched 143+ MVNOs and 165 million+ mobile subscribers. Plintron has won many global industry awards including 'MVNE of the Year' at the MVNOs World Congress 2022.
Visit www.Plintron.com
Contact: Shamik.biswas@plintron.com
Logo: https://mma.prnewswire.com/media/1839055/Plintron_Logo.jpg