Our recent analysis showed that the global average for 5G speeds is stabilizing even as 5G access increases. To fully appreciate how far 5G has expanded, we've created a downloadable poster that also highlights major 5G achievements around the world.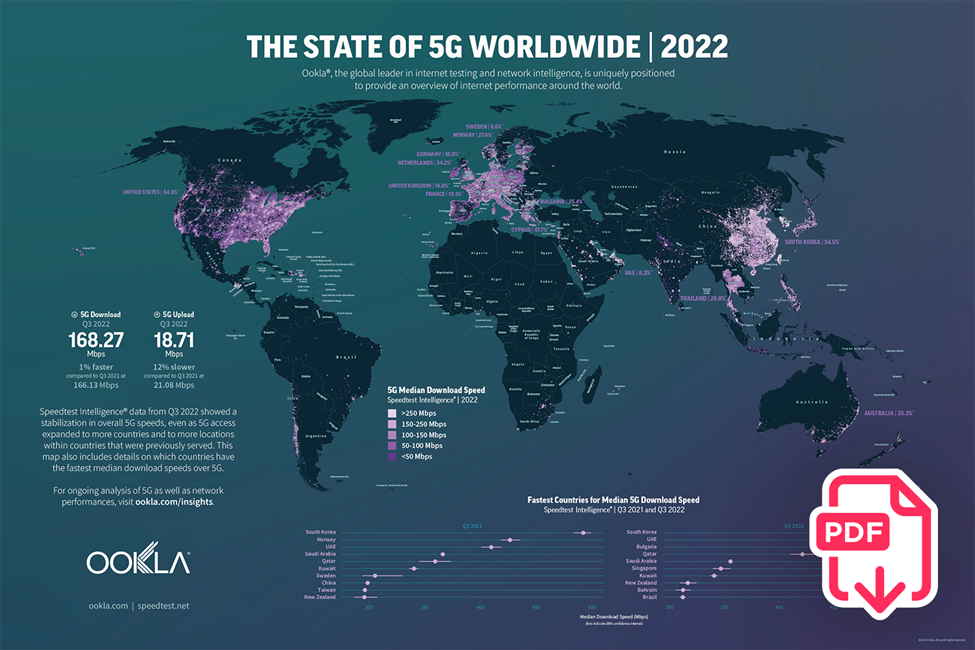 This poster maps 5G coverage and highlights the countries with the fastest 5G. Download the Ookla® State of 5G Worldwide poster here to see the global state of 5G. It works as a desktop background or you can hang it on your wall.
If you're at Mobile World Congress this year, stop by Booth 2i28 in Hall 2, to say hello.
Ookla retains ownership of this article including all of the intellectual property rights, data, content graphs and analysis. This article may not be quoted, reproduced, distributed or published for any commercial purpose without prior consent. Members of the press and others using the findings in this article for non-commercial purposes are welcome to publicly share and link to report information with attribution to Ookla.