This week, Mpirical – part of Hexatronic Group AB, welcomes Dave Hudson as new Chief Executive Officer.
His appointment comes as Graeme Green, current Managing Director and founder, steps down after twenty one years in tenure. Speaking on his departure, Graeme comments, 'Looking back, it has been fascinating to see not just how mobile technology has evolved over the intervening years but also, how Mpirical has constantly adapted to meet the needs of this global industry. From our humble beginnings, we now teach students in more than 180 countries and count some of the most successful tech companies and service providers as our loyal customers. This has only been possible due to the hard work and fantastic spirt shown by the whole Mpirical family, so I would like to take this opportunity to thank each and everyone. It has been a true honour to lead this team, but the time has now come to pass on the baton.'
Later in the year, Graeme will start a new position at Hexatronic Group AB.
A successful commercial director specialising in strategy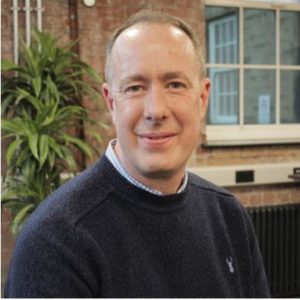 Dave joins Mpirical with over 30 years' technical and commercial experience across telecoms and technology, working in BT, Vodafone, Zen Internet and the public sector. He has a strong track record with a range of different client sectors and leading key business functions leveraging expertise in sales and marketing, commercial, operations and change management. He will lead Mpirical's commercial strategy as it continues on its trajectory of digital growth.
Dave currently serves as Head of Partnerships & Alliances at ITS Technology Group, having played a key role in their significant growth to become one of the UK's leading wholesale business-to-business fibre operators.
'It's a tremendous time to be rejoining the mobile sector as it looks to seize new opportunities enabled by combining 5G, open architectures, cloud computing and artificial intelligence. Mpirical is well-positioned to really help equip the global mobile ecosystem with the knowledge and skills to leverage these exciting new possibilities and innovations.' Dave adds.
He will commence his new role on 3rd April 2023.
About Mpirical
Providing fully accredited mobile and wireless technology training to telecoms professionals worldwide for more than two decades, Mpirical specialises in high-quality training solutions and unique learning applications designed to engage learners of all skill levels. We work with a range of organizations, with verticals spanning service providers, network monitoring solutions, government, and equipment vendors. Courses are delivered live and on-demand and include topics in 5G, 4G, emerging, legacy, and associated technologies. To learn more about Mpirical's innovative approach to learning or to browse the course catalogue, please visit: www.mpirical.com
Media contact:
Morgan Oag
Mpirical
+44 (0) 7884 001004