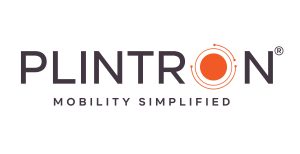 Plintron Chile has announced the receipt of authorization to operate as a Mobile Virtual Operator (MVNO /OMV) in Chile. Plintron already has a presence across the globe including LATAM, USA and Europe.
This significant milestone comes as a result of a technical project agreement approved by the Undersecretariat of Telecommunication in August 2023. With this authorization, Plintron Chile is now empowered to provide public mobile telephone service, including access to emergency services, further solidifying its commitment to local MVNOs, Chilean regulations, and mobile subscriber rights protection.
As a concessionaire, Plintron Chile is committed to delivering Public Virtual Mobile Telephony Service through switching, transmission and access network facilities leased to third-party public mobile telephone service concessionaires.  This authorization is a testament to Plintron Chile's dedication to supporting the needs of local MVNOs across various segments.
Subhashree Radhakrishnan, Vice Chairman and Co-Founder of Plintron said  "In Chile, Plintron will focus on the retail, ISP, IoT, and Fintech enterprises. Retail companies with extensive distribution networks can now operate a profitable MVNO with minimal operational expenses with the help of end to end Telco as a service from Plintron. This authorization from SUBTEL further enhances Plintron's capability and intent to protect Chilean mobile subscribers"
This authorization marks a significant milestone for Plintron Chile and reflects the company's dedication to providing high-quality mobile services contributing to the growth of the Chilean telecom industry.
About Plintron
Plintron is a digital communications technology company enabling brands to acquire and engage customers. It is the World's largest Multi-Country end-to-end MVNA / MVNE with a client base in 6 continents.  With mobile network services in over 31 countries spanning 6 continents supported by 1000+ telecom professionals, Plintron has launched 143+ MVNOs / OMVs, and over 165 million mobile subscribers. Plintron has won many global industry awards including the MVNA/E of the Year for 2 successive years at the MVNO World Congress.
www.plintron.com