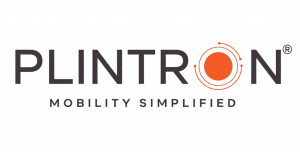 Plintron is pleased to announce several successful MVNO launches on its new innovative MVNA "Franchise Model" with added first level support, tailored marketing campaigns, sales and distribution services. As a leading MVNA service provider, Plintron Mexico is committed to delivering exceptional solutions that enable businesses to offer high-quality wireless services to their customers.
With the new "Franchise Model" offered by Plintron Mexico, businesses can now launch their own MVNOs and sell wireless services under their own brand name, operated turnkey by Plintron. "The market momentum for business-ready services has increased", said Ms. Subhashree Radhakrishnan, Vice Chairman and co-founder of Plintron. "Where some service providers might choose to focus on custom building parts of the operation we have found success in providing it all at once."
In addition to the award-winning propriety BSS / OSS product suite, Plintron Mexico has added first level support to its white label MVNO offering. This means that businesses can offer their customers a dedicated call centre for support issues, billing questions, conduct sales transactions including new user activations, top-ups and upsell additional services.
"We are thrilled to make such a complete setup available for our clients," said Jeroen Hoevenberg, Country Manager at Plintron. "Our goal is to help businesses offer high-quality wireless services to their customers without the high costs of building and maintaining a mobile operator operational infrastructure. With our white label services, under our Franchise Model, businesses can now launch their own MVNOs within weeks and offer their customers exceptional sales and support services."
About Plintron
Plintron is a digital communication technology company enabling brands to acquire and engage customers. It is the World's largest Multi-Country end-to-end MVNA / MVNE with a client base in 6 continents.  With mobile network services in over 30 countries spanning 6 continents supported by 1000+ telecom professionals, Plintron has launched 143+ MVNOs / OMVs  and  165 million+ mobile subscribers. Plintron has won many global industry awards including "MVNE of the Year" at the MVNOs World Congress 2022.