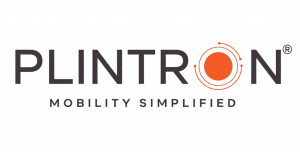 Plintron is the World's largest MVNA/E and a leading IoT connectivity and solutions provider to brands/enterprises, MVNOs, MNOs and IoT companies.  Plintron Chile  was established in 2022 and is in the process of launching its innovative Mobile Virtual Network Aggregator (MVNA) solution and IoT connectivity services.
Plintron provides a seamless, white-labelled mobile services solution through its MVNA platform, enabling organisations to launch mobile services under their own brand identity. With this solution, branded MVNOs can target their consumer segments and offer tailored plans that meet the individual needs and usage patterns of each customer. In addition, MVNOs can offer bundled services, encompassing a range of content and entertainment options such as music, video, gaming and more.
Fast emerging use cases of MVNOs are into specialized services, such as international roaming, services bundled with devices, and Internet of Things (IoT). MVNOs can offer IoT connectivity and management services, leveraging their experience with mobile networks to provide a seamless and secure IoT experience"
Plintron Country Manager Chile, Patricio Nunez has expressed the company's eagerness to introduce consumer brands to the Chilean market through the deployment of a state-of-the-art platform. He said " This platform will facilitate the delivery of value-added services aimed at elevating brand recognition, fostering customer loyalty and maximizing monetization opportunities. Plintron also envisions cross-selling potential through the utilization of mobile services. Our goal is to engage our user base by delivering personalized experiences and value-added services, thereby fortifying their commitment to our brand".
Mobile services as a brand extension offers a wealth of advantages, including the creation of additional revenue streams and the enhancement of customer loyalty and engagement. Plintron's global experience in empowering brands and communities to launch mobile services will help Chilean consumer brands and also be a game-changer for the Chile mobile services ecosystem.
About Plintron
Plintron is a digital communication technology company enabling brands to acquire and engage customers. It is the World's largest Multi-Country end-to-end MVNA / MVNE with a client base in 6 continents.  With mobile network services in over 31 countries spanning 6 continents supported by 1000+ telecom professionals, Plintron has launched 143+ MVNOs and 165 million+ mobile subscribers. Plintron has won many global industry awards including "MVNE of the Year" at the MVNOs World Congress 2022.
Visit www.Plintron.com