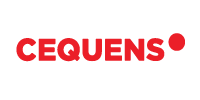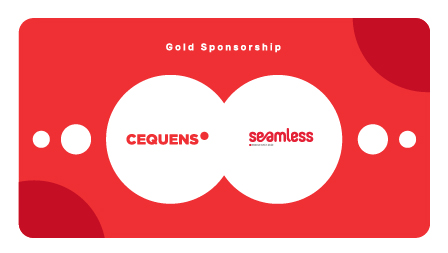 Dubai, 2023: CEQUENS is thrilled to announce its gold sponsorship at this year's leading event for payments, fintech, banking, retail, e-commerce, digital marketing, home delivery, cards and identity industries, Seamless.
From engaging talks with top regional brands on the future of retail to an engaging event agenda planned at the CEQUENS booth M20, the multi award winning company is looking forward to sharing the true power of the dot with an even wider audience to help them build more meaningful connections with their clients.
On the occasion Yara Milbes, VP Global Marketing CEQUENS, shared "CEQUENS is committed to helping businesses of build meaningful human connections and Seamless is the perfect place for us to make that happen. We are honored to be Gold Sponsors for this event!"
Seamless will host a global 2-day conference with over 500 speakers covering the latest trends, market disruptors and technologies shaping the payments, fintech, retail, digital, logistics, and e-commerce world. The event will also feature a free-to-attend multi-brand exhibition hosting over 500 exhibitors showcasing cutting-edge solutions and featuring the most innovative start-ups across the region.
CEQUENS will be located at booth M20. Seamless Dubai will be taking place at Dubai World Trade Center this May 23-24.
About CEQUENS:
CEQUENS is a multi-award-winning omnichannel communication solutions provider. We are on a mission to simplify customer engagement through our innovation-focused solutions engineered for customer-first organizations.
We support businesses with communication APIs, multichannel applications and connectivity solutions such as SMS, WhatsApp Business, voice, and multifactor authentication. Our product suite aims to solve our customers' unique problems and cultivate deeper human connections between businesses and individuals in every market we play.
With 5 office locations and 128+ direct network connections, CEQUENS empowers more than 1000 businesses in over 107 countries with faster, better, and stronger communication fine-tuned to their industries. Our platform boasts a 99.96% uptime and is built on industry-leading security standards.
CEQUENS is an ISO-certified and a PCI DSS compliant company. It is also recognized as a Meta Business Partner as well as a value-added service provider for Microsoft Teams Phone and WhatsApp Business. Our vision is to become the most compelling partner for developers, startups, and enterprises looking for simple and meaningful ways to connect.
The company is headed by CEO Karim Khorshed and Chief Research & Innovation Officer Ahmed Shabrawy.
Recognitions and Awards:
CEQUENS awarded "Innovative Technology Marketing Personality of the Year", Women in Tech Awards, 2023
CEQUENS awarded "CIO of the Year", Tahawultech, 2023
CEQUENS awarded "Outstanding Leadership Award", Internet 2.0, 2022
CEQUENS named as "Best Communications Platform – MENA 2022", International Business Magazine
CEQUENS named as "Best Communications Solutions Provider of the Year", Tahawultech.com Future Enterprise Awards 2022
CEQUENS named as "Best Communications Platform – Egypt 2022", Business Tabloid Magazine, 2022
CEQUENS named as "Most Innovative Communication Platform", International Finance Magazine Technology Awards, 2020
CEQUENS named as the winner of the "Excellence in Messaging Partner", FINSEC 2018 Awards
GSMA Associate Member
ISO 27001, 27017, and 27018 Certified
PCI-DSS Certified
Endeavour Entrepreneur
About Seamless:
Seamless is the region's biggest event covering the latest innovation in payments, fintech, retail, and e-commerce. Terrapinn events inspire and transform business through sparking ideas, innovations, and relationships that transform business. Using their global footprint, Terrapinn brings innovators, disrupters, and change agents together, discussing and demonstrating the technology, strategies and personalities that are changing the way the world does business.
The company's world leading events bring scale, knowledge, and gravitas to promote innovation and technology that changes people's lives.