Connected Living European Summit, Gothenburg
Navigation
Start:

October 23, 2012

End:

October 25, 2012
Venue:

Lindholmens Conference Centre

Address:
Google Map

Lindholmen Science Park, Lindholmspiren 5




Gothenburg

,

Sweden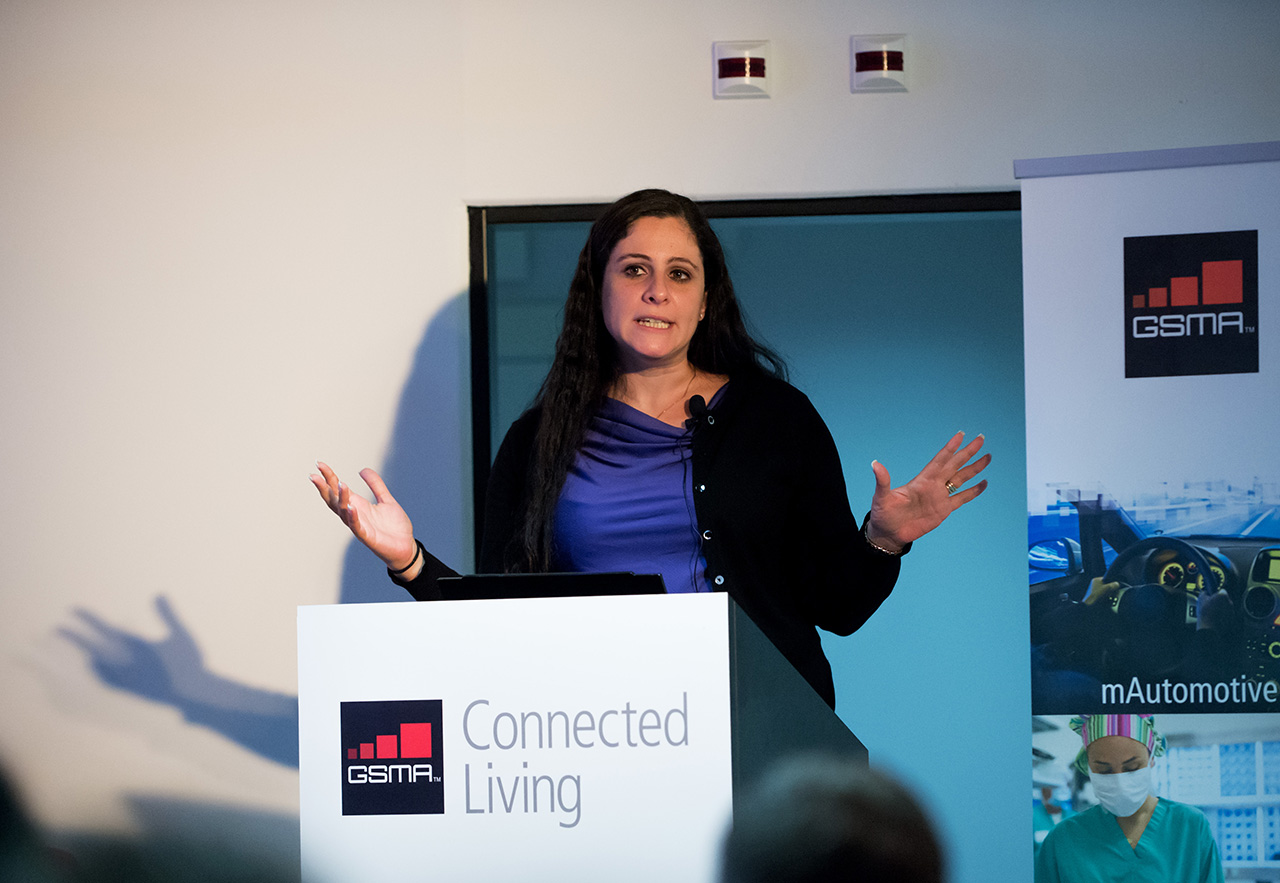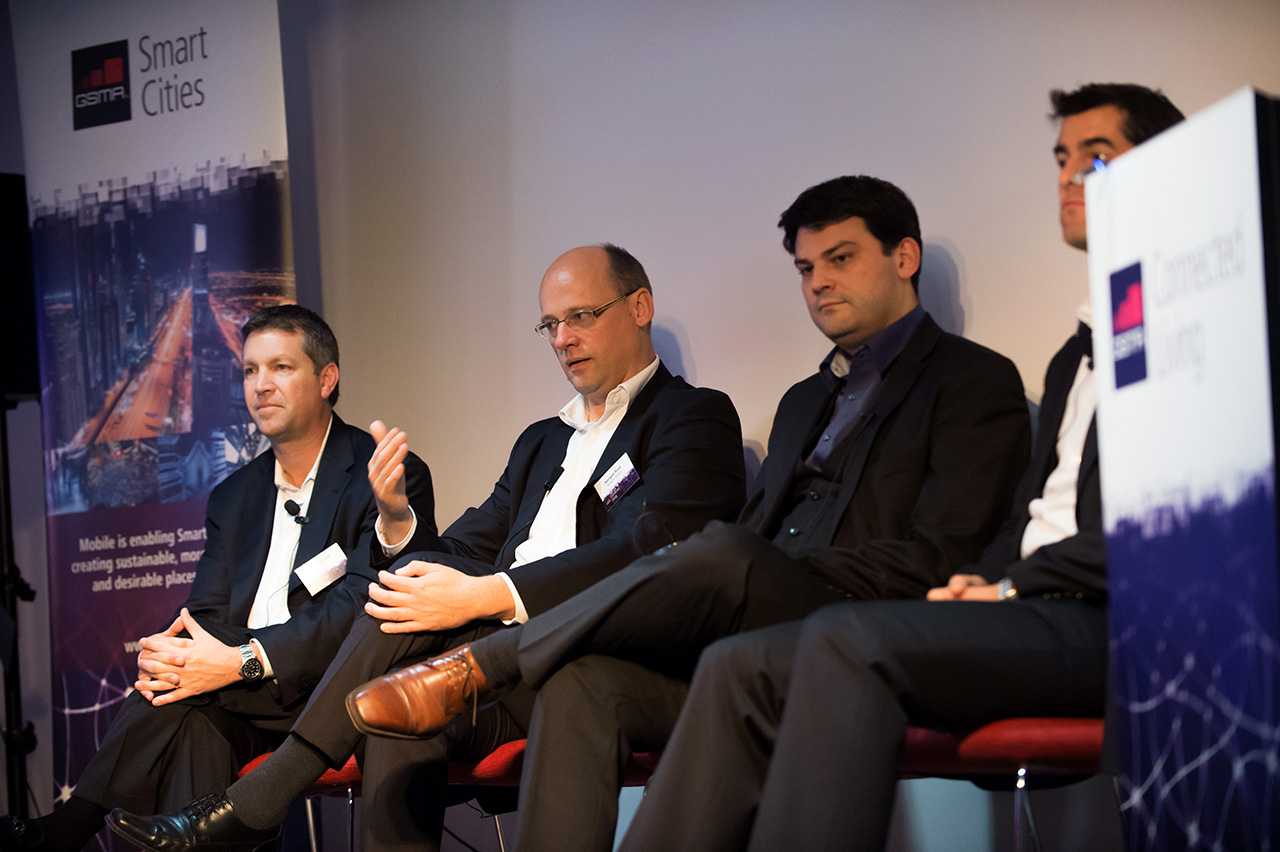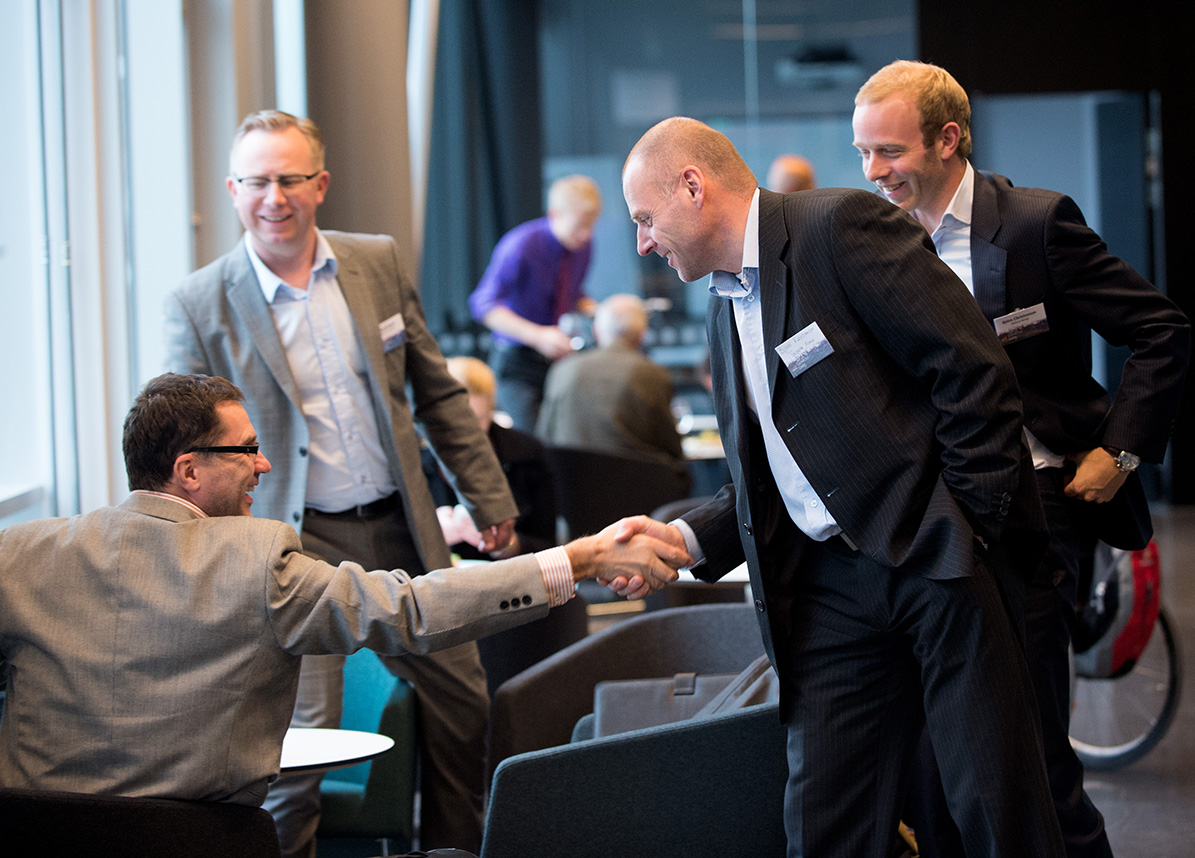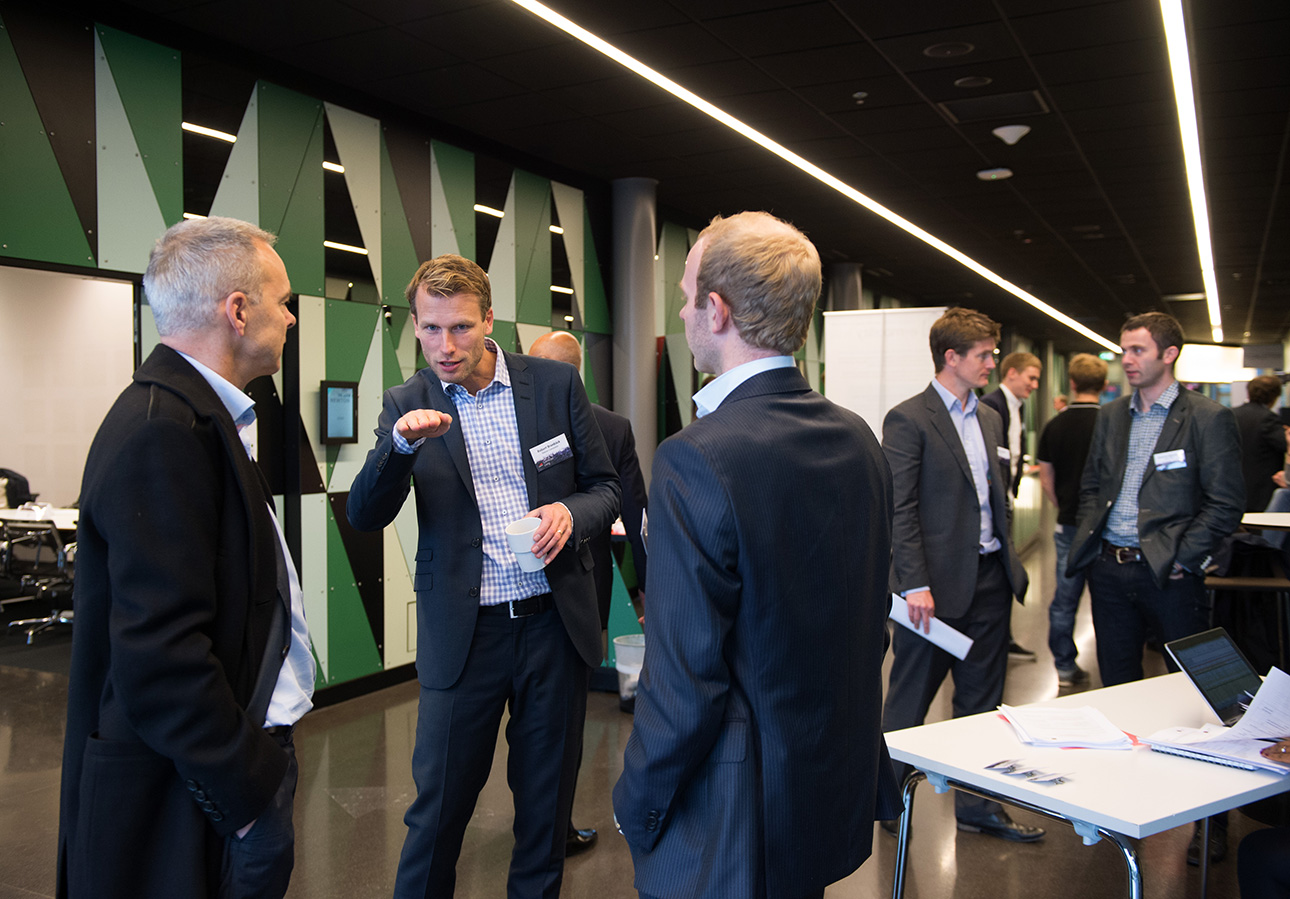 The Connected Living European Summit saw over 100 senior M2M colleagues come together in Gothenburg to review and contribute to the planning of the programme. The two day summit included workshops for mAutomotive, mEducation, mHealth and Smart Cities.
View the Agenda to download the presentations
Tuesday 23rd October
M2M / Connected Devices Operator Leadership Roundtable – invite only
| | |
| --- | --- |
| 09:00 | Open discussion on what the mobile industry needs to do to future proof connected living solutions and any opportunities for collective action that could accelerate the market. Participation in this roundtable will be by invitation only and limited to the senior operator leadership in M2M / connected devices. |
Connected Living European Summit
| | | |
| --- | --- | --- |
| 12:00 | Arrival, registration, buffet lunch & networking | |
| 12:50 | Connected Living Summit Welcome Address & Programme Overview | |
| 13:10 | Welcome from host Telenor | |
| 13:25 | Connected Life: Application of New Business Models. A Panel session moderated by Ken Figueredo, Consultant Ventura Team | Chris Penrose, EVP Emerging Devices, AT&T MobilityMarc Sauter, Head of Strategy & Business Development, Global M2M, Vodafone GroupIoannis Fikouras, Manager Device Connections, Ericsson |
mEducation Workshop
Half year programme highlights and overview of next six months. Separate interactive discussion/brainstorming groups on 1) Stimulating business model innovation and the evolving operator role 2) Taking the mEducation message to Policy Makers and 3) where do we want mEducation to be in 2015?
14:45
GSMA mEducation achievements to-date and scheduled deliverables
short presentation
Jill Attewell, mEducation Specialist, GSMA
15:00
Business models and the evolving operator role in education, including consideration of the new GSMA Business Models report – discussion groups
Introduced by Ken Figueredo
15:45
Business models and the evolving operator role in education – report back to Workshop
Coffee / tea break
Chaired by Ken Figueredo
16:00
Coffee / tea break
16:15
Taking the message to policy makers – discussion groups identifying gaps and agreeing key messages to take to planned International Senior Policy Makers Forum in February, consideration of draft UNESCO mobile learning policy guidelines for governments
Introduced by Jill Attewell, GSMA
16:45
Taking the message to policy makers – report back
Chaired by Jill Attewell
17:00
Where do we want mEducation be in 2015?
Marc Tastayre, Vodafone
17:45
Close
Smart Cities Workshop
The workshop will review our work in the last 6 months and host a discussion of where we want mobile smart cities to be in 2015. The workshop will discuss Smart Cities operating models including Private-Public-Partnerships, Private initiatives involving government resources or information and Public initiatives involving mobile technology. A deeper dive enabled by the presentation of case studies, illustrating the three different operating models.
14:45
GSMA Smart Cities Introduction: Update on the status of the work stream with details on GSMA's market intelligence and discussion topics for the coming years – What next for Smart Cities and GSMA activities?
Maximilian Stella, Project Manager Smart Cities, GSMA
15:00
Key Note: Smart cities in 2015 –  Vision of the future innovative services and trends including open data, future cross-industry collaboration and managed services
Ajit Jaokar, Futuretext
15:15
Case Study: Commute Greener! 
The business opportunities for smart and sustainable cities are currently living through a transformative stage. The case will highlight how connected living gathers stakeholders while also illuminating multiple challengesCase Study: Stockholm Royal Seaport
Led by Ericsson, the Smart Communication project at Stockholm Royal Seaport is using Information and Communication Technology (ICT) to develop an attractive living and working environment while helping Stockholm Royal Seaport to deliver on its tough sustainability goalsCase Study: T-City Friedrichshafen
Deutsche Telekom's end-to-end solution for Smart Cities
Magnus Kuschel, Managing Director, Commute Greener!, VolvoMatilda Gennvi Gustafsson, Sustainability Director, EricssonJürgen Hase, Vice President M2M Competence Center, Deutsche Telekom
16:15
Coffee / tea break
16:30
Brainstorm and Discussion – Where the mobile industry would like the smart cities to be in 2015. Future areas for GSMA Smart Cities programme to tackle.
Moderated by: Ton Brand, Connected Living Director & Maximilian Stella
16:50
Panel discussion: What approaches are needed to make the link between sources of value and payers for smart city services?
Ken Figueredo (moderator), Ventura TeamJan Kristensen, Director Climate Change, TelenorAjit Jaokar, FuturetextMatilda Gennvi Gustafsson, Ericsson
17:45
Close
18:00-19:30 Evening Networking Event
Wednesday 24th October
mHealth Workshop
Recent research has identified remote monitoring as the major opportunity for future mobile health solutions. Chronic disease patients and those working in this area would greatly benefit from faster new product development of mHealth solutions and evidence of trials. At the mHealth workshop we will review our work to date in this area and, together with guest speakers, invite participation and discussion regarding future activities the GSMA mHealth programme might consider between now and 2015
| | | |
| --- | --- | --- |
| 09:30 | GSMA Introduction – Update on the status of the work stream, first half achievements and second half goals, state of the mHealth market in Europe | Richard Cockle, Project Director mHealth, GSMA |
| 09:50 | Ongoing mHealth work and research | Trond-Are Bjørnvold, Vice President Telenor Next |
| 10:20 | Q&A | |
| 10:30 | Regional perspective on mHealth | Robert Sinclair MD, PHD, Senior Medical Advisor |
| 10:45 | Q&A | |
| 10:50 | UICC Demonstrator | Ian Hay, Head of Emerging Technologies, Orange |
| 11:05 | Q&A | |
| 11:10 | Coffee / tea break | |
| 11:30 | GSMA Diabetes Programme | Richard Cockle, Project Director mHealth, GSMA |
| 11:45 | Q&A | |
| 11:50 | Renewing Health | Michael Strübin, Programme Manager, Continua Health Alliance |
| 12:05 | Q&A | |
| 12:10 | Brainstorm and Discussion – Future areas for GSMA mHealth programme to tackle. Break into discussion groups to consider topics. Group representative then reports back to Workshop. | All |
| 12:30 | Group discussion | All |
| 13:00 | Wrap up | GSMA |
| 13:30 | Lunch | |
mAutomotiveWorkshop
GSMA's mAutomotive workstream has been laying the groundwork to move forward connected vehicles. The GSMA Connected Car Forum, as part of the workstream, has been a strategic platform to overcome barriers and identify opportunities for improving connectivity in vehicles.
This workshop, open to all, looks beyond the connected car today, exploring how connected cars could evolve and connect to the larger context of transport and smart cities. The workshop surveys some of the game-changers imagined for this domain. These visionary topics, inspired by our 2013 Vision of the Connected World of Transportation, are setting the scene for the future planning of the mAutomotive activities. This workshop will provide fodder for discussion on the possible broadening of scope so as to define the priority areas for the longer-term future, as well as next year's activities.
09:00
Introduction, objectives of session / visioning for the future.The current picture of the connected cars market and the hot topics for the future
Francesca Forestieri, Director mAutomotive, GSMA
09:20
Connected Vehicle Services: Hot topics for the future

Trends and Expected Evolutions in Connected Vehicle Services: Types of Services, Consumer Demand, Drivers for Service Deployment
Commercial Vehicles: Trends in Service Development

David McClure, SBD
09:40
Trends within in-vehicle connected services

Existing challenges for realizing in-vehicle services from an OEM perspective
Potential new connectivity issues likely to arise in the next years, as in-vehicle and technologies evolve
Visioning on what areas would be most beneficial for cross-industry cooperation (any/all stakeholders)

Jan Unander, Telematics Valley
10:00
The Role of Automotive and Transport in a Smart City

Vision of Smart Cities, Automotive and Mobile Communication
Case studies
Connected Service challenges and opportunities (the actors, the technology, the end user experience)
The issues and risks – collaboration, communication, regulation, technology, investment

Magnus Lundgren, EricssonAndreas Mai, Cisco Systems Inc.
10:20
ITS and Cooperative Systems

Examples of research and demonstration activities for cooperative systems
Vision of Cooperative Systems: services envisaged, the role of mobile
What are the opportunities and who benefits
What are the barriers and how can cross industry collaboration be useful

Mattias Brännström,
Volvo Cars
10:40
Coffee / tea break
11:20
Connecting Vehicles and Transport to the Cloud

The Internet of Cars – Spawning New Business Models
How will the cloud impact the market?
What Is the vision of how the cloud will create new opportunities for development in connected vehicles?
What will be the role of Mobile?
What are consumer demands and expectations?

Andreas Mai, Cisco Systems Inc.David Levine, VodafoneMagnus Johansson, WirelessCarJohan Gentzell, Microsoft
12:40
Briefing of GSMA mAutomotive / CCF survey results on key themes and activities for the future
Neil Dawson, HMDG
13:00
Roundtable Q&A

The audience will be asked to provide their insight into the biggest "visionary" opportunities for mobile in the sector

All
13:30
Lunch
mAutomotive Experience Tour: 14:00 – 17:30
Introduction
When Telenor asked if they could host the Connected Living European Summit it was because they wanted to encourage all those involved in our programme to come to the Lindholmen Science Park and experience, first- hand a shining example of where the automotive telematics and mobile industries have come together in partnership to create innovative new services and revenue streams. We would like to thank Telenor for bringing together Volvo, Wireless Car and Ericsson to collectively provide our first automotive experience tour.

This element of Connected Living Summit programme is open to all attendees.
What you will experience
The Volvo Car Corporation together with the Volvo Truck Corporation will show the development of Volvo On Call and Volvo's Dynafleet. You will be invited to explore the new services of both systems including a views of the back-office, in-vehicle systems and their mobile dashboards.
Volvo On Call comprises a range of added value services:
Automatic Collision Alert, The SOS button, How help finds you, Theft alert, Track-and-Stop and Volvo On Call energized by a mobile app.
Volvo Dynafleet
Volvo Trucks supply a range of transport information systems to help customers' connect to their fleet and keep track of deliveries, vehicles and drivers. Based on the latest digital, wireless communication technologies, the integrated systems are available in several designs and with a high level of customization.
In Europe, Volvo's Dynafleet is the market's only turnkey transport information system. In the US, Volvo offer the unique satellite-based communications system Volvo Link as well as Volvo Trip Manager, which is a software programme that tracks and reports on the performance of vehicles. Volvo Trip Manager is also available in Brazil.
The tour will begin in Sailor, in Ericcson's offices in the Lindholmen Science Park, please congregate at the Connected Living registration area at 2.00 pm prior to transfer to Ericcson's office.
To book your place on the mAutomotive Tour please email: IKoroma@gsm.org
Thursday 25th October
GSMA Connected Car Forum – 'Shaping the Future' Workshop
INVITE ONLY
Building on the strong dialogue and knowledge base we have developed together, we're inviting members to this important one-day workshop.
Its focus will be our vision and plans to accelerate connected car deployment and service take-up over the next 3 years. The workshop will be externally facilitated to encourage new thinking, new actions and alignment around areas of common benefit. It will aim to create a plan which both inspires a wider audience and sets tangible deliverables. We're planning a really stimulating session for those that want to play an active role in shaping the future of connected cars. Read more
Confirmed Speakers:
Ana Tavares Lattibeaudiere, Head of Connected Living, Connected Living programme, GSMA
Ana Tavares Lattibeaudiere is the Head of Connected Living and Senior Director of Strategy and Technology in the GSMA, reporting directly to the CTO. Ana has responsibility for identifying opportunities for collective action in the mobile industry space and for shaping and leading the strategic initiatives that will deliver them.
Ken Figueredo, Consultant, Ventura Team

Ken Figueredo is a business marketing consultant who focuses on new business opportunities in the market for connected devices and services. Ken is currently involved in projects for the GSMA on the topic of new commercial opportunities and business models for mEducation. He is also completing a separate study on business model strategies that mobile operators are using to expand their role in the connected devices and services market. He recently completely a multi-client study to analyze the evolution of M2M connectivity services and the opportunity for higher value offerings. Ken remains involved in projects for mobile operators and platform providers that are commercializing new, enabling services.
Marc Tastayre, M2M Global Business Development Manager, Vodafone

Since 2011, Marc has been in charge of Strategy & Business Development for the Mobile Health and Consumer Electronics market within Vodafone M2M Global team. He previously held roles within Siemens and Wavecom (now Sierra Wireless).

Dr. Magnus Kuschel, Managing Director, Volvo Commute Greener!

In his role as an entrepreneur Magnus is a driving force for an open innovation initiative enabling sustainable transport solutions. Connecting vehicles for decades and drivers for many years, new types of benefits are now emerging as society, infrastructure and citizens get connected as well.

Matilda Gennvi Gustafsson, Sustainability Director, Ericsson
Matilda Gennvi Gustafsson is Sustainability Director for the Ericsson Group worldwide, and reports to the Vice President for Sustainability and Corporate Responsibility. In her role Ms Gennvi Gustafsson has focused on driving Ericsson's sustainability strategy work together with the company's commitment to sustainable cities and climate change.
Jürgen Hase, Vice President M2M Competence Center, Deutsche Telekom

Jürgen Hase joined Deutsche Telekom AG in 2011 to head the M2M Competence Center. Within Deutsche Telekom he is responsible for the international M2M business. Jürgen has worked more than 20 years in the telecommunications industry and in the M2M sector. He is also Chairman of the M2M alliance.
Trond Are Bjørnvold, Vice President, Telenor Next, Telenor Group

Trond Are Bjørnvold has 10 years experience with M2M and telemedicine/mHealth. He is currently responsible for the mHealth strategy of Telenor Digital Services/Telenor Group and business development of M2M value added services. Former positions include within both business development and research organization of Telenor Group (within among other mHealth and M2M).Driving force for establishing two of the M2M companies owned by Telenor.
Robert Sinclair MD, PHD, Senior Medical Advisor

From 2004, Robert Sinclair is the senior Medical Advisor to the Region Västra Götaland, with a special focus on; medical and health care systems within the European Union and in other international contexts; acute care processes; ehealth; contributions of health and medical care to regional development and economic growth. Prior, specialist in Anesthesiology and Intensive Care 1982, head of the Department of Anesthesia and Intensive Care at Sahlgren University Hospital/Mölndal 1997-2003.
Ian Hay, Head of Emerging Technologies, Orange
Ian is the Head of Emerging Technologies in the International Standards & Ecosystem Team at Orange, where he has worked for over 22 years, and is Chair of both the Technical Working Group and the Guidelines Control Board of the Continua Health Alliance where he is responsible for the development of the Design Guidelines that enable a marketplace of interoperable devices across multiple domains of care.
Michael Strübin, Programme Manager, Continua Health Alliance

Michael Strübin is programme manager for the Continua Health Alliance and manages the Industry Advisory Board in Renewing Health, a large scale telemedicine pilot supported by the European Commission. Michael has an established history working on connected health initiatives in Europe, leveraging industry support to advance the adoption of eHealth and mHealth solutions. Before joining Continua in 2010, Michael has worked in various EU and international membership organisations. His educational background is in international relations; he is based in Brussels, Belgium.
Magnus Lundgren, Director of Service Enablement, Ericsson

Magnus Lundgren joined Ericsson in 2007 and is responsible for Service Enablement platform sales into vertical industries (Transport, mHealth, Government, Utilities). Prior to his current position, Magnus was working as Senior Business Development Director for Drutt, a Swedish pioneer in mobile storefronts. He has also several years' experience in the Telecom BSS space and also automotive software.
Andreas Mai, Director Product Management, Cisco
After leading Cisco's Internet Business Solutions Group (IBSG) Automotive Practice in North America for three years, Andreas Mai now leads global Product Management and Marketing of the newly formed Connected Industries Business Unit, focused on the end-to-end architecture of Smart Connected Vehicles as a new platform that will enable the "Internet of Things". He is a thought leader in the business and technology architecture of "Connected Vehicles" for automotive and insurance companies, service providers, and governments.
Jan Unander, Executive Director, Telematics Valley

Jan has an education as a Marine Engineer. During the last 30 years Jan has worked with business development where technology has been the driving force. Since 2000 he has focused on Telematics and during 2001- 2006 had the position as Strategic Director Business Development within AU-Systems and Teleca and from September 2006 he has been the Executive Director of Telematics Valley.
Mattias Brännström, Ph.D. Active Safety, Volvo Car Corporation

Mattias Brännström is a researcher at the Department of Safety Electronics and Functions at Volvo Car Corporation. His research interests include collision avoidance systems and autonomous driving. Lately he has been working with the SARTRE road train project, from which he will present some results at the GSMA workshop.
Johan Gentzell, Industry Market Development Manager for Manufacturing & Resources, Microsoft
As the Sweden Industry Market Development Manager for Manufacturing & Resources sector, Johan works with Microsoft's largest Enterprise Customers in Sweden and focusing mainly on three areas; "Can IT deliver more value to the business?", "How is technology shaping manufacturing?", "What kind of solutions & capabilities will you need?". In his role, he works closely with key selected industry partners and customers with their business & IT strategies, innovation processes and how to bridge business and IT to help customers to achieve their goals.
+ iCal Import
+ Google Calendar