The following questions were extracted from the GSMA IoT WebTalk: The Power of Partnership – Clear Skies Ahead for Mobile-Enabled Aviation, broadcast live on 24 March 2021.
Contributors
Boris Resnick
Deputy Technical Director, Aerospace Systems, GLONASS Union
Boris is Deputy Technical Director, Aerospace Systems at GLONASS Union, Russian Federal Network Operator in Navigation.
Boris has more than seventeen years of experience in aviation, as software development and system architect. He was involved in the development of a number of aviation systems, including GBAS stations, Aerodrome Weather Hazards and Wake Vortex monitoring systems, IoT for aviation solutions. Boris also led several industrial standardization groups at EUROCAE and RTCA. Boris holds a Master degree in Mathematics and Computer Science from Moscow State University.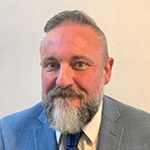 Stefano Faccin
Director, Technical Standards, Qualcomm
Stefano Faccin is Director of Technical Standards with Qualcomm Incorporated.
Stefano has been contributing to system architecture work for 3G, 4G and 5G systems since the beginning of the 3GPP program.
At present, Stefano is leading the 3GPP system work to leverage cellular networks features to create needed solutions for UAS operations, including UAS command/control links, tracking and identification, payload communications, and collision avoidance. This work is aimed at enabling UAS management through a UAS traffic management system (UTM) by leveraging large area coverage of cellular networks.
Stefano has over 25 years of experience in the mobile industry, working in every type of player in the industry. Prior to joining Qualcomm, Stefano worked in R&D and standards for a mobile operator, a major network vendor, and three mobile phone and chipset manufacturers. Stefano has long term experience in standards development in ETSI GSM, 3GPP, IETF, IEEE, and Wi-Fi Alliance.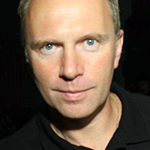 Thomas Neubauer
VP of Business Development and Innovations, TEOCO
Thomas Neubauer is VP of Business Development and Innovations at TEOCO.
He has about 20 years of experience in the management of wireless networks. Among other innovations, Thomas is a co-creator and inventor of AirborneRF, a software solution specialized for connecting cellular network operators with aviation (ATM/UTM/FIMS) systems.
On behalf of GSMA and GUTMA (Global UTM Association), Thomas is leading the "Interface for data exchange between Mobile Network Operators (MNOs) and UTM ecosystem" Work Group, focusing on global standardization of interfaces between cellular and unmanned aviation systems including 4G, 5G technologies.
He holds a Ph.D. in telecommunications engineering from the Vienna University of Technology.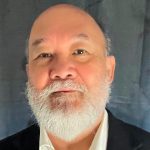 Gerry Libunao
Distinguished Member of the Technical Staff, Verizon
Distinguished Member of Technical Staff, at Verizon since 2006.
Gerry Libunao is a Distinguished Member of the Technical Staff at Verizon Communications supporting Verizon's Wireless Standardization participation in Industry Forums and Partnership Projects and a key part of Verizon's Advanced Technology Strategy team. He is the primary GSMA North America contact for Verizon and a member of various GSMA Working Groups and Projects. Gerry is currently focused on the future evolution of LTE Network Architecture, and 5G for IP based services and applications across industry verticals. During his 30 years of Telecom Wireless Industry experience, Gerry was involved with a combination of Information Technology positions of increasing responsibility in the areas of Rating, Billing, Customer Care, Service Creation, and Delivery platforms. Prior to joining Verizon's Network organization, Gerry was an IT Architect in the Verizon Wireless Data Solutions Group. Gerry has a Bachelor's degree in Physics from Philippine Normal University.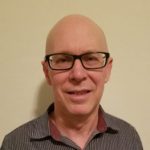 Peter Musgrove
Lead Member of Technical Staff, AT&T
Mr. Peter Musgrove is a Lead Member of Technical Staff at AT&T with 33 years of experience in the telecommunications industry. He started his career with Bell Communications Research (Bellcore) in 1986 in Red Bank, NJ where he developed generic requirements and the associated standards for SS7-based services. In 1994, he joined McCaw Cellular in Kirkland, WA (which was later acquired by AT&T).
Peter has developed network standards for wireless and wireline telecom including regulatory standards supporting 911 emergency services and Next Gen 911, Real-Time Text, domestic and international lawful interception, Wireless Priority Service for Government Emergency Telecommunications Service (GETS) users, Wireless Emergency Alerts (WEA), and other public safety initiatives in ATIS, TIA, and 3GPP. Peter has participated in Unmanned Aerial Vehicle (UAV) industry activities in GSMA, 3GPP, ATIS, and ASTM. Peter holds a BS Electrical Engineering degree from the University of Virginia, and an MS Electrical Engineering degree from Georgia Tech.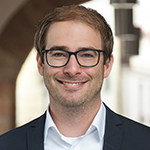 Thomas Eder
Senior Engineering Manager, Nokia Digital Automation
Thomas Eder is a Senior Engineering Manager, working with Nokia in Germany. He is an experienced contributor of the Mobile Networks Telecommunications community since almost 15 years with technological expertise in 3G, 4G and 5G standards. Besides his most recent work on the introduction of private wireless 5G networks, Thomas is leading the Field Application Engineering activities of Nokia's wireless connected UAS Platform, "Nokia Drone Networks" since it has been established in 2016.
With several international references, Thomas has built a powerful set of best practices to guide the implementation of UAS Projects that rely on mobile communications infrastructure, together with his Team. As an ACJA Board Member, he brings in a strong combination of Ecosystem and Business Administration Management capabilities, combined with a strong technological background in mobile networks and UAV Technology.
In his spare time, Thomas is active as a Group Leader of a Voluntary Fire Station, interested in Formula 1 Technology as well as Running and Climbing.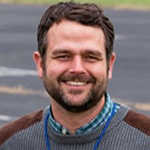 Christopher T. Kucera
Co-Founder and Head of Strategic Partnerships, OneSky
Chris Kucera is Co-Founder and Head of Strategic Partnerships at OneSky.
Chris has more than 20 years of experience in the aerospace industry and 16 years history working with Analytical Graphics, Inc., an aerospace software company. He has had various roles at the company from systems engineer to account executive with focus on scheduling and communications systems.
In 2014, Chris co-founded OneSky as a subsidiary of Analytical Graphics, Inc. to focus on UTM solutions. Chris manages business relationships for OneSky and is responsible for customer outreach and industry engagement.
He is an ACJA Board Member and also works with various organizations, such as GUTMA, ASTM, ICAO, AUVSI, the Small UAV Coalition and more, to understand the state-of-the-art in drone technology and keep up to date on regulatory progress. Chris has a bachelor's degree in aerospace engineering from Virginia Tech. He is also a commercially rated multi-engine aircraft pilot.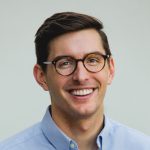 Eric T. Ringer
Chief of Staff, Robotics Business Technology, Verizon
Eric T. Ringer is co-founder and Director of Aviation Technology at Skyward, a Verizon company.
In his role as Director of Aviation Technology he leads the product and engineering teams developing 4G LTE & 5G products for aviation.
Prior to Skyward, Eric was a systems engineer at contractors for both NASA and Sikorsky.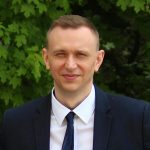 Pawel Trómiński
Technical Project Manager, Global UTM Association
By training, Pawel is a Mathematician with specialization in Computer Science. He has many years of experience in
scientific and commercial projects in the field of GNSS in aviation for PANSA. His interests are in CNS, GA knowledge
and 5G integration.
Pawel's main area of work is project management and business analysis. Before joining GUTMA, he worked as a
Project Manager/Business Analyst in validated projects for pharmaceutical company that is one of the top 50
companies in the world.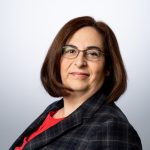 Barbara Pareglio
Executive Director for Advanced Air Mobility and IoT Technical Director, GSMA
Barbara has over 20 years of experience in the mobile industry. She has been part of the GSMA Internet of Things Programme since 2014, working on several aspects of the IoT such as the development of the Mobile IoT Technologies (LTE-M, NB-IoT), GSMA IoT Security Guidelines, GSMA Drone Interest Group and looking at a variety of emerging technologies, like machine learning/AI and edge computing, for helping the mobile industry to create trusted solutions for the IoT. Before joining the GSMA Barbara worked in R&D in several areas of telecommunications, including Intelligent Networks, IMS, Service Enabling and M2M/IoT. She also participates in and actively contributed to several standards.
The GSMA Internet of Things helps operators to fully realise the opportunity in the IoT, operators must deliver secure IoT networks as well as scalable value added data services for the world's industry and machines beyond connectivity. This is to be achieved by industry collaboration, appropriate regulation, optimising networks as well as developing key enablers to support the growth of IoT.
When will we have harmonized regulations allowing aerial UEs worldwide?
Chris Kucera, OneSky: Different countries have different regulations, but work like the LTE Aerial Profile is intended to standardize on an approach to remove concerns of interference with ground based users. I think when we see this being implemented by MNOs, we'll start to see policy adapt to using LTE for drones.
What's your view on BVLOS regulations permission in Europe? And how Telco can help in secure, robust drone operations?
Barbara Pareglio, GSMA: In Europe there are efforts from EASA to enable BVLOS in a safe and secure manner. Telco can help supporting in this area by, first of all, having a conversation with the national authorities and demonstrate the performances of the network. Also it is highly recommended to participate to the ACJA work tasks to help define the right KPIs, the more mobile operators participate the better is the result.
Can mobile networks be relied on to control UAVs in autonomous flying modes for Smart City surveillance including search and rescue, policing, or just monitoring?
Chris Kucera, OneSky: I think the words "autonomous" and also being "connected" are somewhat conflicting with each other. A fully autonomous system doesn't need connectivity. The need for connectivity arises from being able to have secure and reliable command and control links with the drone. The frequency of the availability depends on how policy and the amount of automation in the system. For a fully autonomous system, we may still need to command the drone to land in event of an emergency. Policy may suggest we do this within 1 minute, 5 minutes or even longer. The use of the link for policing could involve various use cases, like command and control, but also video for surveillance. I don't see any technical reasons why mobile networks couldn't be relied upon for this use case in Smart Cities.
Boris Resnick, GLONASS Union: Here is must be noted that today only remotely piloted flight is considered. Autonomous flight will be possible only in a longer-term, when all required technologies reach certain maturity. However, provided that there is a remote pilot behind, these are valid UAV applications.
How do you value the contributions of drones within the Mobile Communications Technology Ecosystem?
Thomas Neubauer, TEOCO:Cellular connected drones will enable a range of new business opportunities within the Mobile Communication Industry. This is like IoT of the skies, applicable to many industry verticals. The value of the contribution for a Mobile Network operator depends on what the MNO wants to do. Stay with connectivity only, or deliver a wide range of high value services to this new industry.
Peter Musgrove, AT&T: Drones can be a valuable tool for providing enhanced capabilities to support the design, build, operations, and maintenance of cell sites and other network assets. Drones are also enabling innovative solutions such as airborne cell sites like AT&T's Flying COW, that can be used to enhance network coverage, help restore communications in areas affected by natural disasters, and public safety operations.
What do you believe are the short and long term impacts on the US shift from Network to Broadcast with regards to Remote Drone ID?
Thomas Neubauer, TEOCO:The US will enhance that decision – moving towards BVLOS – and follow the European model that mandates Network Remote ID – as Broadcast is not sufficient for that.
Peter Musgrove, AT&T: It is true that cellular networking is not included in the near-term remote ID (RID) solution in the US due to the FAA RID broadcast rule requirement using unlicensed spectrum. In the longer term, it is certainly likely that a network RID solution will be needed for BVLOS and other applications. It is very interesting that the FAA RID rule did not prohibit network RID in licensed spectrum, so innovations are likely to occur on cellular network RID in licensed spectrum working simultaneously alongside broadcast RID using Wi-Fi or Bluetooth in unlicensed spectrum. This use of network RID will promote the benefits of connections with UTM/USS systems and support other needed capabilities such as detect and avoid, C2, and BVLOS support. A cellular network RID solution may be pursued via 3GPP R17 specs being worked currently for RID and tracking. In the near-term, ACJA will study how device-to-device Proximity Services (ProSe) originally developed for public safety and PC5/ sidelink capability originally developed for C-V2X may be applied to support UAV RID via cellular broadcast when FAA regulations may eventually allow broadcast RID in licensed spectrum. As an example of future cooperative standards work, we see that the addition of both cellular broadcast technology and cellular network RID technology (perhaps via reference to 3GPP specs) can be considered for a future revision of the ASTM F38 RID standard.
What are the standards defined for drone navigations? How will the navigation system be managed? What will the Navigation Operation Framework be and Authority defined by Regulatory?
Barbara Pareglio, GSMA:At the moment in ACJA we are not covering navigation services.
Chris Kucera, OneSky: ASTM is working on a Navigation Standard as a part of other UTM standards.
How will Telco Operators be creating the 5G Networks for Future Beamforming toward sky for Drones?
Thomas Neubauer, TEOCO: First of all, 5G will come with a range of new capabilities that have a positive impact for BVLOS drone operations. However, most applications in the upcoming years will be perfectly fine with 4G. Beamforming and Massive MIMO is one of these capabilities that will further enhance the capabilities, enhancing the performance and flexibility towards Drones. Network Slicing will have an even bigger positive impact.
How do you evaluate the impact of interference and coexistance from e.g electric propulsion and/or various integrated sensors on the robustness and availablity of the vehicle connectivity and communication lines?
Thomas Neubauer, TEOCO: Cellular networks are operating in licensed frequency bands that have to be and are being protected from external interference sources, irrespectively of the vehicles being on the ground or up in the air.
Chris Kucera, OneSky: Vehicle testing should identify any interference from propulsion systems and other integrated equipment before flying operationally.
What are your thoughts on BVLOS communications where there is no terrestrial cellular coverage?
Thomas Neubauer, TEOCO: Within ACJA we make sure today that the future use of complementary communication technologies – once available and meeting the requirements in terms of bandwidth, size, weight, energy consumption and cost – can build on the same interface definitions developed today in ACJA.
Chris Kucera, OneSky: When used in conjunction with UTM, there are benefits from strategic planning. If the vehicle can fly autonomously without communications, the UTM can help ensure deconfliction from other aircraft. We should know when and where communications will be available. The SDSP concept from WT2 defines interfaces that can support thic concept of sharing coverage information.
Boris Resnick, GLONASS Union: 5GHz satellite C2 data links may complement cellular networks outside their coverage.
What proportion of COTS drones do you expect to be mobile-connected in the next 1-2 years?
Chris Kucera, OneSky: As mentioned in the session, we expect cellular to become necessary as BVLOS regulations start to open up. A majority of these missions will need certified drones and we are still awaiting these. Once certified drones are available with adequate detect and avoid systems, we will start to see a sharp increase in demand for aerial cellular connectivity services. In the next 1-2 years, I would think the numbers would still be low (<10% of existing COTS drones) but increasing rapidly towards a majority being connected within the next 5-10 years.
What protocols will support swarming and platooning?
Barbara Pareglio, GSMA: ACJA at this stage is not looking at the service such as swarming. ACJA is trying to tackle the different service in order of importance and as much as possible in accordance with the regulations. However, mobile ecosystem player can leverage and share their experience on platooning on vehicles on the ground.
For low coverage wireless areas, how will drones be impacted beyond sight of line flights?
Thomas Neubauer, TEOCO: We already see today that mobile network operators are working with complementary terrestrial and satcom providers to provide seamless connectivity. There are several solutions being currently investigated, tested and implemented.
Chris Kucera, OneSky: The use of UTM for strategic deconfliction can mitigate some issues with detect and avoid. The use of SDSP technology defined by WT2 in ACJA will help share network coverage so they can plan for outages, but still fly autonomously through areas where there isn't any service available terrestrially. SatCom can also provide service in areas where terrestrial isn't available.
When do you anticipate market momentum for cellular connected drones? Which use cases will move first?
Thomas Neubauer, TEOCO: The business cases are out there today. Commercial deployments are actually reality today, such as industrial inspections on critical infrastructure, power and energy distribution networks, public safety and first responders saving lives, parcel delivery (such as medical delivery, blood samples and also other), and so on. In ACJA we have more than 25 mobile network operators actively participating. They are all preparing today for the time when regulatory clearance comes – which will be like an On/Off switch. The EU member states have just agreed on a new drone regulation in Europe that will come effective with January 2023. It makes network remote ID a mandatory service. This makes it a reality in 20 months!
Peter Musgrove, AT&T: Given recent BVLOS waivers, we can likely anticipate infrastructure, agriculture, and security will move first.
Is there wider adoption of eUICC in these devices?
Stefano Faccin, Qualcomm: At present we have not seen wider adoption of eUICC in UAVs, however eUICC are definitely a valid solution to simplify the deployment of UAVs with cellular connectivity.
How to analyze and control the impact of drones on underlying wireless networks?
Barbara Pareglio, GSMA: 3GPP has already performed some analysis on the impact and they also provided some mitigations that are possible.
How could/does the partnership project plan to address mission criticality/PPDR organisations' needs?
Boris Resnick, GLONASS Union: There is a standard way to address mission criticality for aviation data links, first of all Operational Safety and Performance Assessment, and that will be done in cooperation with aviation SDOs, with corresponding requirements as a result. Generally, aviation comms are disjoint with any other comms, including those related to PPDR. MNOs will be responsible to handle UAS and PPDR comms simultaneously and maintain proper requirements for both.
For BVLOS operations, the highest quality (and most reliable) connection will be required which is likely to require switching between network operators. How do you see this working and what is the commercial model behind it?
Stefano Faccin, Qualcomm: The model leveraging multiple MNOs subscriptions in a UAV to support enhanced reliability of C2 and remote identification is being studied in WT4. Answering from a technical point of view, and not speculating on the business model, this would consider a UAV registered simultaneously to two MNO networks, but using just one network at any given time. 3GPP has developed some features for this, and is further developing others (e.g. MUSIM) for 5G in particular, which can be leveraged to deliver higher communication reliability as needed. However, one aspect to notice is that there is no definitve conclusion that having at any time an active and a stand-by MNO connections would lead to increased reliability, unless there is considerably different coverage being provided in different areas by the two MNOs; it can however help in case of different load conditions on the different operator radio networks.
When will cellular based localisation be integrated and commercialy available for 4G and 5G? What will the accuracy be in urban and in rural areas, and how will this evolve over time?
Barbara Pareglio, GSMA: Location services are well standardised by 3GPP and there are several options. However, which of the location service is provided it is a choice of each individual Mobile Operator. The basic service is the Cell-ID which is the one with the lowest accuracy and it is depending on the frequency and other factors. Then there are other services that provide a better accuracy up to about 50 metres in LTE for ATDOA. For 5G the accuracy increases also due to the nature of higher frequency and smaller segments. There are also other techniques to help to increase the accuracy, but there are not standardised by 3GPP at this stage and they are proprietary. ATDOA systems are not widely deployed in Europe while they are for example in the US.
When do you foresee a classified drone with an inbuilt 5G modem to be available on the market? 2023?
Chris Kucera, OneSky: I think the question is about "certified" drones being built with a 5G modem. My guess is that we see 4G LTE devices in the near term and redundant satcom systems before we see 5G adoption. My guess is that 5G would be 2-3 years away at the very least.
What is the industry doing to avoid situations such as what we had at Gatwick and Heathrow in 2018 and 2019 resp?
Stefano Faccin, Qualcomm: Avoiding such situations require two main solutions: ensuring a strong and enforceable solution for UAV remote identification, and coniter-UAS measures. C-UAS is outside the scope of ACJA, thus this answer will focus only on the first aspect. Ensuring Remote Identification is implemented and enforced, associated with strong security solutions that do not allow malicious UAV operators to spoof the information broadcast by a UAV, will enable simpl, fast, and reliable identification of the pilot/entities associated to a UAV, thus deterring malicious pilot/operators. However, a strong security solution must be in place and, sadly, regulators at present have not focused on the security aspects of remote identification.
Gerry Libuano, Verizon: National regulations on Broadcast Remote ID will address such problems of rogue drones by requiring drones to transmit location and identification information which will allow law enforcement to address potential threats to airports and critical infrastructures.
What is the max altitude for connected drones expected to be?
Gerry Libuano, Verizon: Majority of the drones will operate below 400 ft AGL but there are some drones that may operate at 800 – 2000 ft altitudes.
What methods do you think would best mitigate the interference caused by drones transmitting above the normal electrical/mechanical tilt the base stations, causing an increase in the noise to surrounding non-serving base stations?
Gerry Libuano, Verizon: Power control of aerial UE is the most simple way to control interference to the neighboring sites. Other methods such as UE directional antenna can also be considered but has dependency on the antenna size vs frequency of operation, antenna switching to find best serving cell.
What mechanism is more superior for universal drone ID than SIM/IMSI?
Stefano Faccin, Qualcomm: Using SIM/IMSI is actually an incorrect approach altogether. Yes, a UAV is a UE equipped with a modem and SIM card, and as such has a subscription belonging to an MNO. However, at the application level the UAV uses the services of an USS/USSP, and is assigned an aviation-level identifier that is used for a variety of purposes.
The UAV is known to the USS/USSP not based on its IMSI (which need to be maintained secret and not exposed outside a 3GPP system, exactly as in the case of IoT devices), but based on an "higher layer" identifier. Such ID is also used for Networked Remote ID, when the UAV reports information to the USS/USSP. It is further used for Broadcast Remote ID, and sent in broadcast for other devices to receive and correlate the broadcasted UAV ID to the USS/USSP serving the UAV and that can provide aviation level information (e.g. actual UAV ID, pilot ID, license ID, etc.) to the entity that received the broadcast ID. Especially for Broadcast ID, using IMSI is absolutely not feasible. Therefore, we must leverage solutions where different identifiers are used (e.g. from a basic UAV serial number, to a more complex Session ID), which are separate completely from the SIM/IMSI.
Moreover, in the lifetime of an MNO subscription for a UAV, the UAS operator may change the USS/USSP, and this a close tie between the SIM/IMSI and the identities used to identify the UAV is not an acceptable solution. Finally, strong solutions for security related to the UAV identity are needed, to ensure that the information provided by a UAV (especially in the case of broadcast remote ID) are not spoofed and can be easily validated.
Spectrum is a very valuable asset for operator. How confidant are we with this statement: supporting the UAV layer does not require a dedicated spectrum and it can coexist with the ground traffic?
Stefano Faccin, Qualcomm: Based on the investigations so far, supporting UAVs does not require a dedicated spectrum for UAV to ground communications. However, there are advantages in the use of dedicated spectrum, as several regulators are considering, to separate the UAV traffic at altitude from normal mobile devices on the ground. It is very plausible that UAVs will be using a combination of MNO spectrum (on the ground) and dedicated spectrum (e.g. in aviation band) when in flight.
Is aviation intending to use private 4G / 5G network like railway have withGSM-R?
Stefano Faccin, Qualcomm: The use of "dedicated" networks is surely one of the plausible solutions that could be adopted. Whether however we are talking actual private networks or a dedicated set of resources of an MNO, various options are possible. With 5G, NPNs (Non-Public Networks) and SNPNs (Standalone NPNs) are a definite possibility for certain deployment scenarios, typically more dedicated to one specific UAV mission type and role (e.g. private enterprise inspection of facilities and infrastructure). For more generic scenarios, 5G network slicing may be a tool for dedicating radio and core network resources for UAV and UAM traffic, isolating such traffic from other types of devices.
As a BVLOS drone operator, I'd like to ask the telecoms community what you see as the top 3 challenges for greater adoption of GSM in airborne applications?
Stefano Faccin, Qualcomm: Spectrum use is the main challenge.
Chris Kucera, OneSky: I think adoption of drones and UTM is as great, if not greater. Without BVLOS drones and mandates to use UTMs/USS/USP, we won't have a need for cellular.
What are your major challenges to enable UAS BVLOS? What's your plan to overcome them?
Stefano Faccin, Qualcomm: I would say that the main challenges are guaranteeing the quality of C2 links, which we believe can be supported by current deployments, ensuring UAV devices do not interfere with other devices in the network (for this, appropriate radio features for aerial vehicles need to be in place; they have been standardized for LTE/4G and need to be deployed – see also the LTE aerial profile work of WT3 – and need to be standardized for NR/5G), and solid security for remote identification, in particular Broadcast Remote Identification, to ensure that UAVs can be securely identified and tracked. At present, we believe that there isn't sufficient focus on developing a scalable, robust, and internationally acceptable solution for security, the way e.g. was done for C-V2X.
Who will operate and monitor 'in air' all the UAV flights? Aviation government organization like FAA (US) DGAC (France) or will this been monitored by Operaors or service provider?
Stefano Faccin, Qualcomm: That would rely on the UTM infrastructure (North America), or the equivalent U-space infrastructure (Europe), and other similar regional infrastructures, for authorizing and monitoring UAVs.
We see MNO's investing $B's in spectrum and densification for 5G. What's the intersect between ACJA and 5G? What LTE work carries over and what will be new efforts?
Gerry Libuano, Verizon: ACJA Work Task 1 provided its inputs via liaisons to SA2 in support of UAS connectivity, Identifcation and Tracking in both the 5G System and the 4G Evolved Packet System. ACJA will advocate for the 5G NR enhancements in support of Aerial UEs (UAVs) as a priority feature in 3GPP for Release 18; ACJA Work Task 3 will then develop a 5G NR Aerial Profile based on Release 18 specifications, building on the LTE Aerial Profile.
Do you see any opportunity to include the Maritime to the Aviation and Mobile industry ecosystem the intersection of three industries with some overlap on regulations?
Chris Kucera, OneSky: I don't understand the issue with using cellular for maritime, but the application of SDSP could be good to help maritime plan for coverage/availability. This may already be covered with existing MNO service coverage maps as they are built for users at sea level.
Boris Resnick, GLONASS Union: Maritime comm requirements are generally a subset of aviation requirements. Inland navigation may benefit from cellular connectivity, but that is certainly out of current scope of ACJA.
Due to the rapid adoption of the UAV, any solution needs be scalable and capable of handling high UAVs traffic. The level of complexity will probably require the system to be equipped with more intelligence and automation, is this an area being investigated?
Chris Kucera, OneSky: The cellular network is robust and actually, the number of additional drone customers will likely be much lower than the current number of ground mobile customers on a network. That plus the increase in capacity from 5G will probably take care of any capacity issues. What we may see is the need for additional localized services, like obstruction monitoring, interference monitoring, weather broadcast, etc. to support more complete set of aviation services that could help aviators as they fly from one airspace to another. The infrastructure provided by existing ATM equipment doesn't readily support the drone use case at lower altitude.
To get in contact, please email drones@gsma.com