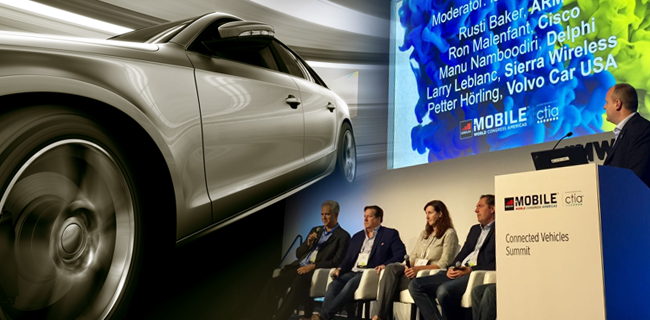 Mobile and Auto Industries in Harmony over IoT Technology
Dr Shane Rooney, IoT Executive Director, GSMA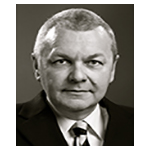 Connected vehicles are poised to become perhaps the single most noticeable feature of IoT in daily life. Bringing cars online will make them far more than a means of getting from A to B.  It will allow them to mould to users' preferences, becoming almost an extension to their home or office, and communicate information to the outside world, improving the driving environment for all on the road.  The speed with which these new capabilities are becoming available – from enhanced security to multimedia, and from traffic management to communication with devices in the user's home – looks set to make smart cars the most recognisable face of IoT in the years ahead.
Significant steps have been taken in the last year to accelerate the market for smart vehicles.  Adoption by the auto industry of the GSMA's Embedded SIM Specification, for instance, will allow services to be remotely provisioned once a car has already been shipped, removing the need for later physical intervention.  Confidence in smart vehicle security has also increased over the past year, helping prepare the industry to scale.  The next decade is therefore forecast to see rapid growth in the market for connected vehicles, with the Global Mobile Suppliers Association projecting annual sales of connections for connected cars will reaching 91 million units by 2025.
With maintenance and security now in an encouraging position, questions nonetheless remain about the precise form connectivity will take in smart vehicles, in particular within EU member states.  It remains to be seen whether the European Commission will back 802.11p, a short-range vehicle-to-vehicle system, as the standard for its upcoming Cooperative Intelligent Transport System, or allow the more advanced Cellular Vehicle-to-Everything (Cellular V2X), which can transmit data to a variety of destinations beyond other vehicles.
It was on this issue of connectivity that delegates focussed at the GSMA's Connected Vehicles Summit at the Mobile World Congress in San Francisco in September.  Cameron Coursey, Vice President of Product Development at AT&T, opened by emphasising the scale of the coming shift in focus to smart vehicles: "Mobile networks developed to meet the needs of phones, but going forward we understand that vehicles increasingly need to be considered. Connected cars are the biggest part of the Internet of Things for us – we are connecting millions of vehicles."  Mr Coursey was clear on the importance of optimising their capabilities, explaining that the longer range and more sophisticated applications available to Cellular V2X offer significant opportunities to enhance safety and security for the user, as well as to help cities manage traffic and minimise impact on the environment.  Data transmitted between vehicles is a vital part of bringing them onto the Internet of Things, but it can only go so far – particularly when there is a proximal limit to how many other vehicles can be communicated with.  The longer range of Cellular V2X, with its capacity to relay information to municipal authorities, allows for far more complete usage of that data to improve driving experiences and keep us safe.
Peter Frans Pauwels, Co-Founder of TomTom, echoed Mr Coursey's emphasis on safety, reminding the session that "1.25 million people die every year in traffic, and in the last 40 years these numbers have not really gone down. In fact, in the last three years they have gone up." This is part of the rationale behind software TomTom are working on to help vehicles drive themselves – software which will work best with the most complete communications system available to it.  Discussions over connectivity in vehicles previously focussed on very simple things such as remote diagnostics – the rapid advance we have seen in potential complexity, however, has paved the way for far greater innovation.  If we are to make the most of vehicular connectivity, this innovation will have to be nurtured and given the technological architecture it requires to flourish.
The degree of communication now established between the mobile and auto industries is therefore highly encouraging.  "We've come a long way," observed Don Butler, Executive Director for Connected Vehicles and Services at Ford.  "There was almost no dialogue before – we're now quite essential to each other's success.  We can now work together to bring about a more safe, efficient and effective way to moving goods and people."  Mr Butler explained that 5 years ago at Mobile World Congress, Ford realised that no one company or industry would be able to solve the mobility challenges of our time on their own, and challenged the telecoms industry to look at near and longer term in connectivity for cities, focusing on their pain points. Ford have since then largely been working on dedicated short range communications (DSRC) technology, but have recently migrated their efforts to Cellular V2X, recognising that the world is becoming more urban – with 70% of the world's population projected to live in cities by 2020 – and an additional 1 billion vehicles expected on the roads within the next 15 years. "We absolutely believe in the promise of Cellular V2X technology – we have undergone a fundamental change, a shift.  We now believe cellular technology will be the best way to bring those benefits to customers, and the most cost-effective way to add V2X."  DSRC is a technology which is well understood, but its path of future improvement is flat.  Mr Butler was clear that the future of connected vehicles lies in Cellular V2X.
"A tremendous amount of data can be created by vehicles," pointed out Alexander Khalin, Director of Strategy and Corporate Development at Verizon.  The auto and telecoms industries face a choice over how to make the most of this potential goldmine of information: how best to bring both the richest array of capabilities to users and cities, and profitability to their own endeavours.  The message from this year's GSMA's Connected Vehicles Summit was clear: there is now consensus between the industries that Cellular V2X promises the way forward in achieving this. Harmony between key industries on such a crucial technical question is a valuable thing for all concerned, and we at the GSMA very much welcome this news.
Back