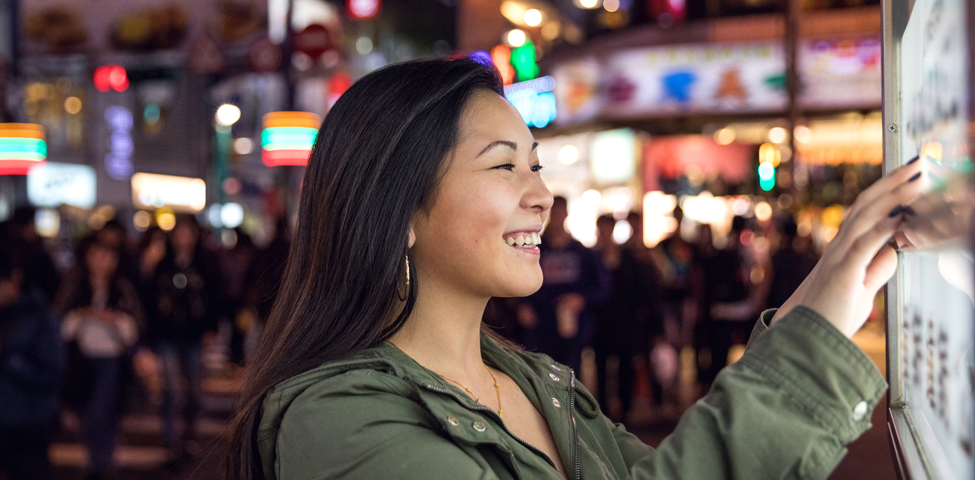 New Roles in the Market for Operators as they Look Beyond Traditional Revenue Streams
Andrew Parker, IoT Marketing Director, GSMA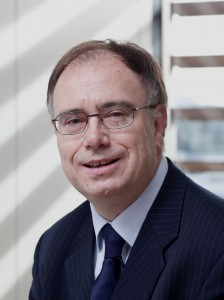 The role of network operators in the market is changing.  As the global infrastructure they support becomes more sophisticated – most importantly, as the Internet of Things develops – operators are shifting their commercial focus, from simply providing connectivity to offering end-to-end services and platforms themselves. As they look beyond traditional sources of revenue such as voice calls, operators join players from across the ecosystem – manufacturers, IT firms, systems integrators and others – to compete for what are now vast business opportunities.  According to forecasts by GSMA Intelligence, total revenues from IoT are set to exceed $1 trillion globally by 2025. The fastest growth will be seen in the Asia-Pacific region, which will make up more than a third of this total; North America is projected to account for $337 billion, and Europe $242 billion.
Operators are poised to make good on this commercial potential by making creative use of the technology, data and consumer trust which form the core of their businesses – for example by leveraging user attributes and handsets to provide digital identity services.  Also highly lucrative for operators will be the proliferation of smart cities, and with them smart cars, smart utilities and smart lighting – all of them requiring IoT SIM provision, and many needing interactive platforms and customer-facing services as well. The prospects for operators to act as more holistic providers of IoT solutions going forward are difficult to overstate.
Promising case studies of these developing profit sources are now coming in on a regular basis. Vodafone for instance are a market leader in IoT provision, having connected 74 million devices to their IoT platform last year; the recent challenging landscape for operators with respect to traditional income streams has prompted Vodafone to expand their business model, with some profoundly encouraging signs of success. Vodafone's SuperIoT comprises solutions like vehicle tracking, asset tracking and people tracking; it enables end-to-end management of device, application, connectivity, service platform, support and security. The business case for this intensified and holistic focus on IoT has now been proven – in 2017 IoT was already Vodafone's fastest-growing revenue stream, bringing in €747m revenues of that year. This represented a 12.7% growth in IoT revenues, primarily driven by a 36% increase in IoT SIM connections. Revenues from Vodafone's IoT segment are now growing at 16% year-on-year, as compared to 1.5% growth in their traditional SIM card enterprise.
The positive news from Vodafone can be seen as part of a wider pattern among operators looking strategically to the future. Telefonica's IoT revenues grew by a remarkable 30.4% last year over 2016 – when M2M qauretly revenues had already reached $74 million – through accelerated deployment of IoT technologies in the automotive and retail sectors. Verizon's new IoT subsidiary Verizon Connect posted first quarter revenues of $234 million this year, contributing to an overall value of IoT revenues at Verizon of more than $1 billion – this indicates an increase of around 13% year over year from 2017.
What is the major source of such growth?
Acquisitions are proving a major source of this growth. Verizon's IoT revenues, taking into account acquisitions, increased more than 60% in Q4 2016; Telstra's acquisition of MTData last November promises to fast-track its enterprise in connected vehicles and related services. "Our IoT business continues to be a source of new growth as it nears $200 million in revenue," announced Telstra CEO Andy Penn in January. Deutsche Telekom too are clear in their 2017 Annual Report that IoT represents "the biggest growth driver in the business customer environment".
Growth in Asia, and in particular China, will of course surpass all others; the world's largest operator China Mobile is currently investing around $300 million in IoT innovation, as it creates the world's largest NB-IoT network, covering 346 cities by the end of next year. This could see IoT revenues across China reach an astonishing $230 billion by 2020, almost as much as is expected in Europe by 2025. Asia's 'mobile-first' preference is driving the world's most dramatic departure from the role of operators as providers simply of connectivity, but the pattern is clear worldwide – operators are increasingly alive to the more expansive role they can play across this now highly complex web of services and platforms, and to their uniquely strong position to deliver what consumers demand.
Back