5G for Smart Manufacturing – Insights on How 5G and IoT Can Transform Industry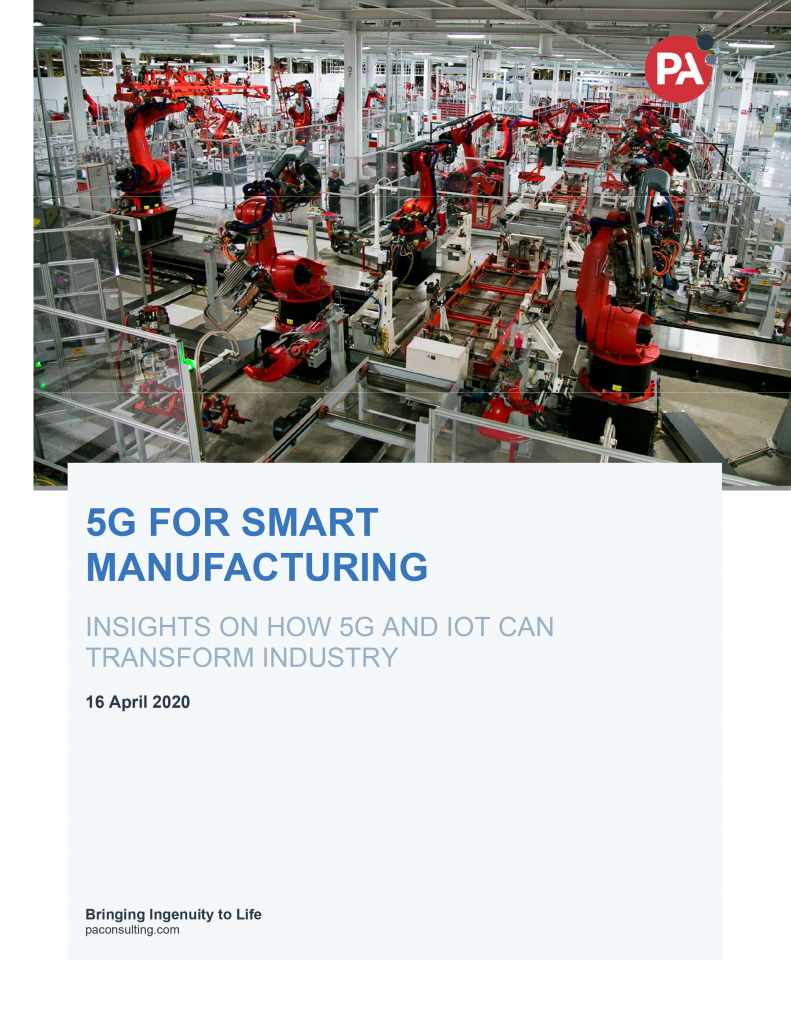 This report is commissioned by the GSMA.
Connectivity is a key enabler of Industry 4.0. There is a range of technology options available to manufacturers at present, but 5G is emerging as a key connectivity solution, particularly as many of its technical capabilities have been designed with Industry 4.0 application in mind:
Ultra-Reliable Low Latency Communication (URLLC) is vital for real-time communications between machines
Greater bandwidth and support for higher device density enables use cases that generate more data traffic and host a greater number of devices or sensors
Network slicing allows virtual separation of networks, enhancing security and reliability
Mobile Edge Computing allows critical network functionality to be retained at the edge, further enhancing resilience and operational continuity
Through interviewing a number of major manufacturers regarding their insights into Industry 4.0, this report summarises and brings together knowledge of manufacturing and network technology to investigate how the manufacturing sector is approaching the opportunities offered by Industry 4.0, and the role that 5G can play in its development.