Tower & Fibre Forum – Cell Site of the Future
What will a cell site look like in three years? …5 years? …15 years? Can they be self-sustaining?
From sustainability to energy efficiency, edge compute to power distribution, hear from industry leaders during this live session, as they discuss and debate this critical infrastructure topic in the evolution of our mobile networks. Join the GSMA Tower and Fibre panel discussion with Ericsson, Vertiv and MD7, July 20 @ 11 am Eastern / 4 pm GMT
Panellists include:
Thomas Leddo Chief Strategy Officer, MD7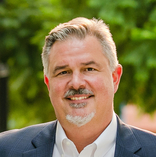 Tom is driven by the possibilities of mobile connectivity for people throughout the world and understands what it takes to make that happen. He is responsible for realizing the strategic priorities of MD7, enabling all stakeholders to understand the company's objectives. In his time at MD7, Tom has held leadership positions in operations, customer service, sales, and marketing, and has proudly served team members and partners since 2004.
Declan Quinn  Customer Solutions Director, Ericsson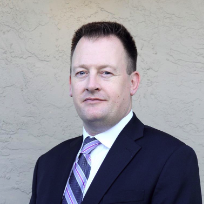 Declan Quinn is a Customer Solutions Director in Ericsson's Network Product Solutions team, developing and supporting Radio Access Network (RAN) product and solutions sales including radios, basebands and site solutions. Declan works directly with US and Canadian customers of all sizes in developing radio and site solutions to meet the rapidly changing network needs, including improving sustainability of sites. Prior to his current role, Declan spent several years as a Solutions Architect working with various customers, in both lead roles and providing consultancy to operators for rollouts from UMTS to NR. Declan graduated with a degree in Electronic Engineering from Dublin Institute of Technology, Ireland and added a Postgraduate Diploma in Telecommunications in 2006.
Emanuel Kolta  Senior Analyst, GSMA Intelligence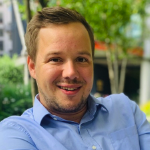 Emanuel Kolta is a Senior Analyst at GSMA Intelligence where he provides research, analysis and benchmarking on energy efficiency and sustainability. Emanuel also helps to identify environmental and financial benefits for network operators and technology vendors, which are related to green innovations. Prior to joining GSMA Intelligence, Emanuel was a management consultant and held various analyst roles in telecommunication. Emanuel holds n MSc in International Economics and Business from the University of Groningen, and a BSc degree in Applied Economics from the Corvinus University of Budapest.