Tower & Fibre Forum: Outlook & Trends for Mobile Infrastructure
During this Tower & Fibre Forum seminar delegates heard from industry leaders and their views on the outlook & trends for mobile infrastructure: the future towerco, sustainability & energy efficiency, investment opportunities & business models in the current economic climate and more. To close we welcomed all speakers back on stage for a panel session taking questions from the moderator and from the floor.
Please click the titles below to access the slides (where available).
If you would like to know more about the work GSMA is doing around the Tower & Fibre sector, please contact us at membership@gsma.com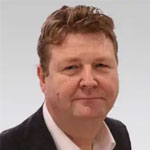 Henry Calvert
Senior Director, Group Technology, GSMA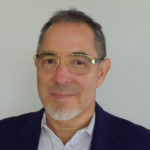 Paul Choiseul
Vice President of Innovation, Corporate CTO Team, American Tower
Vice President of Innovation, Transport and Networking – OCTO at American Tower. With over 30 years of senior level Engineering and Management experience, Paul has led the successful design and deployment of fibre networks, to include FTTT and FTTH Network-as-a-Service platforms intended for global deployment and already in operation in Latin America. Paul has designed and implemented next-generation Carrier Ethernet SDN networks, to include Coherent Optics for the delivery of wavelength services and he plays a leadership role in American Tower's global OSS team. Paul's expertise extends to cellular networks, from in-building DAS to next-generation ORAN 5G. Paul has managed multi-country operations that included cellular, sub-sea fiber, metro/carrier Ethernet, PON, DSL, FWA and HFC networks.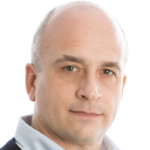 Mirko Masi
Director of Technology and Product Lines, Cellnex
Italian, graduated with MSC in Telecommunications Engineering at the University of Bologna (Italy), he's currently Director of Technology and Product Lines at Cellnex telecom. Mirko joined Cellnex Telecom more than 20 years ago, covering several positions from Engineering and Technical Area to Operations and in the last seven years has been participating in all Cellnex M&A deals allowing Cellnex to enter 12 countries. He`s leading the Cellnex Technology and Product Lines area supporting introduction of new products/services to different customers in the different markets. Mirko has an extensive experience with more than 25 years in managing Operational, Engineering and Technical departments in different telecommunications companies in Europe (Cellnex Telecom, Ericsson, Nokia, Telecom Italia) and in different countries (Spain, Italy, France, Finland, Sweden, UK). Mirko possesses a deep experience in implementation and management of projects related to telecom infrastructures and telecommunications/mobile networks in general.
Jack Haddon
Lead Researcher Asia, Tower Exchange
Jack the lead researcher for TowerXchange Asia spending his time talking to towercos, operators, regulators, the financial community and the passive infrastructure vendor community to bring you: M&A roundups of all the major tower deals; Interviews with disruptive and influential industry figures; Updates on new technology and business models that are changing the towerco DNA; Meetup Asia and Meetup MENA, the home of information sharing and networking in the tower space; A quarterly journal breaking down country-by-country developments; "Who's who in Asian/MENA Towers" – a comprehensive directory of all the important firms that make up the tower landscape; and Towerco league tables to keep a finger on the pulse of who owns what assets.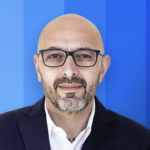 Jose Rivera
Chief Technology Officer, Vantage Towers
José Rivera has been the Chief Technology Officer for Vantage Towers since April 2020 and interim MD for Vantage Towers Germany for the past year, after successfully spearheading Vodafone Portugal's technology and engineering advances. Prior to his current role, José held several engineering positions in Vodafone Portugal for over 20 years, latterly as the Head of Network Delivery. José's leadership and extensive telco knowledge have been vital to the success of a number of key technology rollouts and engineering achievements, resulting in the transformation of Vodafone Portugal into a highly successful convergent mobile-fixed operator. José holds a degree in Electrical Engineering and Computer Science with a Computers and Systems specialization from Instituto Superior Técnico in Lisbon.
Sylvie Lienard
Chief Technology and Security Officer, TOTEM Towers
Sylvie Lienard is Chief Technology and Security Officer at TOTEM, the industrial 3.0 towerco.
After having practiced three years in the French Defence Army, Sylvie joined Orange Research & Development teams to lead projects in the domain of Intelligent Network. She then assumed several management positions in the Networks domain, first on mobile services, then on infrastructures and finally by being in charge of Orange France Mobile Access Network design.
She took new responsibilities in the IT domain in 2017, as Director of the IT for Orange France Mass Market segment, and joined TOTEM in 2022.