Filter testimonials by membership type
Manuel Kohnstamn
Liberty Global
Stuart Jones
Proofpoint, Cloudmark Division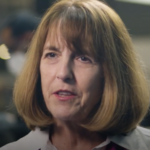 Kathleen Leach
Director, Technology Development & Strategy, T-Mobile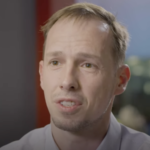 Vasily Birulin
CEO, AB Handshake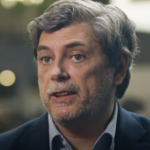 Jean Michel Henrard
CEO, Dust Mobile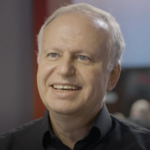 Sharif Nabulsi
CEO, Globitel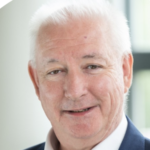 Gerry McQuaid
Chief Commercial Officer, Cubic Telecom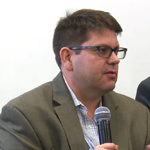 Timothy Sherwood
Vice President, Mobility & IoT, Tata Communications
Cyril Caillaud
Head of eSIM, NXP B.V.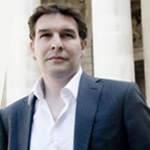 David Rogers
CEO, Copper Horse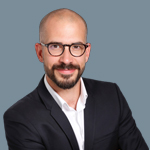 Vincent Revol
Deputy General Manager, FraudBuster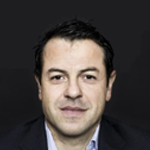 Oscar Pallarols
Global Commercial Director, Cellnex Telecom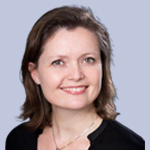 Ea Chaillioux
VP Global Ecosystem Engagement, Digital Business Unit, IDEMIA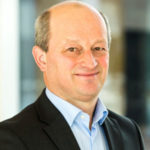 Norbert Muhrer
Senior Vice President, Quectel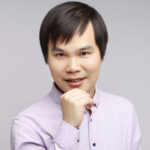 Ming Jiang
CTO, Redtea Mobile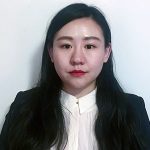 Anne Ding
Head of Strategic Partnership, Juphoon System Software Co., Ltd.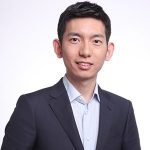 Dalin Liu
CEO, Zhejiang Qipeng Network Technology Corp., Ltd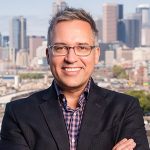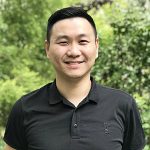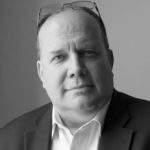 Kevin Peters
President & CEO, NetNumber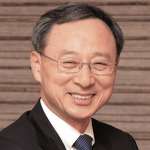 Chang-Gyu Hwang
Chairman and CEO, KT Corporation
What value does the GSMA bring to your company?   "With Vision 2020, the GSMA facilitates global interoperability and advancement of mobile services while providing valuable insights into the sustainable growth of the industry."
What is the biggest opportunity for mobile operators in the next five years?   "The biggest opportunities will rise with the 4th Industrial Revolution where advanced networks and platforms will bring waves of disruptive innovations to human life and industry."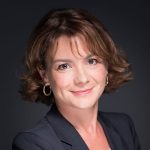 Mari-Noëlle Jégo-Laveissière
Deputy CEO of the Group, Chief Technology and Innovation Officer, Orange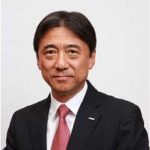 Kazuhiro Yoshizawa
President and CEO, NTT Docomo
"We, at NTT DOCOMO, have consistently devoted ourselves toward the expansion and advancement of 3G and 4G since we joined the GSMA in 2000. At present, we are leading the world in the rollout of LTE roaming through the framework of the GSMA, and we have also been making active contributions to the GSMA's activities in the area of 5G as well.   Additionally, we have also been promoting the "Smart Life" business, making new value propositions that we believe are useful for people's everyday lives including video/music distribution, various shopping services enabled on mobile devices and credit payment services. We believe that we must continue to transform ourselves to keep abreast of the changes in the environment supported by widespread adoption of mobile devices, market entry of a wide range of new players and continuous technical innovations.   We look forward to working with the GSMA and its entire membership to address the many opportunities and challenges enabled by mobile in the years ahead."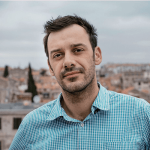 Silvio Kutic
Founder and CEO, Infobip
"We joined the GSMA way back in 2008 and since then, new perspectives and new opportunities to contribute to global telecoms initiatives keep opening up. Participation in GSMA Working Groups allowed us to share and improve highest-level technical knowledge of telecoms, which we were able to apply immediately and boost the mobile ecosystem. Looking forward, we hope to work even more in the constantly expanding space for cooperation created by our friends at the GSMA."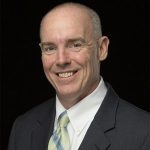 Bill Hurley
CMO, Syniverse
"Syniverse has long supported the GSMA as part of our mission to enable businesses to securely connect, communicate, and transact with their customers to drive growth in an age of digital transformation. We've improved our products and services and contributed to the growth of the industry by participating in GSMA studies, defining common standards, and establishing best practices. As part of this relationship, many Syniverse experts have played integral roles in a variety of GSMA interest and working groups, and we look forward to continuing to build on this relationship and helping the mobile experience be the best it can be."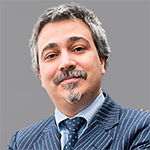 Karim Lesina
EVP, Chief External Affairs Officer, Millicom
"Millicom|Tigo has been a member of the GSMA for years. For us, GSMA is a key player in the mobile industry in developing and promoting business and regulatory environments that help unlocking the full power of connectivity. It is also the most important industry forum to discuss and implement new mobile industry standards that help promote an equitable playing field for countries and operators, which ultimately bring the right technology innovations and connectivity to customers at the right time, no matter where they are."
.
.
.