Orange Money Côte d'Ivoire get it right.
Within three months of launching Offre Femme (Offers for Women) in August 2018, Orange Money Côte d'Ivoire had grown their base of female users of the service by a remarkable 84%. Women's average revenue or spend also grew by 20%.
While Offre Femme was one among a number of strategies, what did Orange Money get so right to have such an impact and what are the challenges the team faces as they take Offre Femme into its second year?
In March 2018, the GSMA's Connected Women programme collaborated with Orange Money on a strategy workshop. Just prior to that in 2017, we published data analysis and research on the mobile money customer journey in Côte d'Ivoire. The aim was to identify the addressable barriers for women in Côte d'Ivoire, when accessing and using mobile money. We knew then we were targeting a gender gap of 29% fewer women than men using mobile money. To add to that challenge, Orange Côte d'Ivoire were aware that, of the women in their base, 50% were 'dormante' (i.e. inactive).
The results of that workshop illuminated three primary themes for focus:
Perceived lack of need or relevance
Poor understanding of the service and how to use it
Affordability as a barrier
In a nutshell, Orange Money female customers did not see the purpose of mobile money in their daily lives, they found the experience of using the service too complicated and often lacked the skills necessary – highlighting the literacy challenge in Côte d'Ivoire of 67% of women aged over 15 years old being illiterate. Women also reported lack of money as a barrier to mobile money uptake and use. And, as is often the case, women found they simply could not afford to use the service.
Armed with the findings from the strategy workshop, Orange Money prioritised 'Offre Femme' from the different initiatives in their pipeline to first address the cost and complexity of their mobile money fees.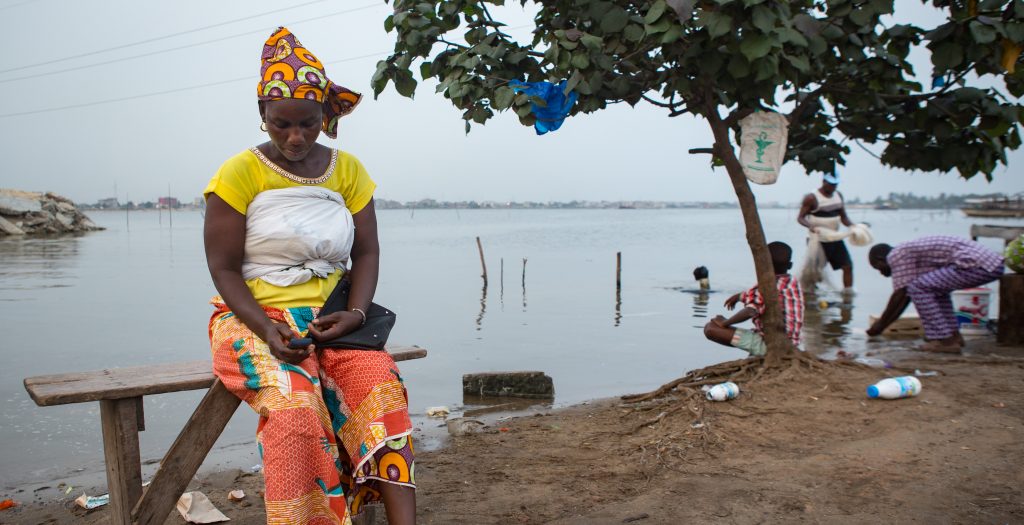 Offre Femme is simple
Female mobile money customers receive preferential pricing on the two most popular mobile money services: P2P (person-to-person) and cash-out. The service responds to the needs of both women running small business who need to transfer larger amounts of cash and individuals who transfer small amounts. In 2018, cash-out represented 68% of global mobile money flow and P2P represented 89% of circulating value (GSMA SOTIR 2018).
P2P fees are clear. There are four bands, from 55 CFA to a maximum of 200 CFA ($0.35), with a transaction cap of 1.5m CFA. This is unlike the full portfolio of fees where there are as many as 10 options to navigate with fees from 50 CFA to 0.4%.
Cash-out is more strategically positioned. Offre Femme customers have lower cash out fees at ATMs, including Orange Money ATM, and at partner bank; Banque Atlantique, where fees are 25% lower. It aims to encourage women to use one of the many Orange Money GABs. To access this service, women do not need a bank account and can simply request a code via their mobile phone to withdraw or deposit cash, recharge and request account balance.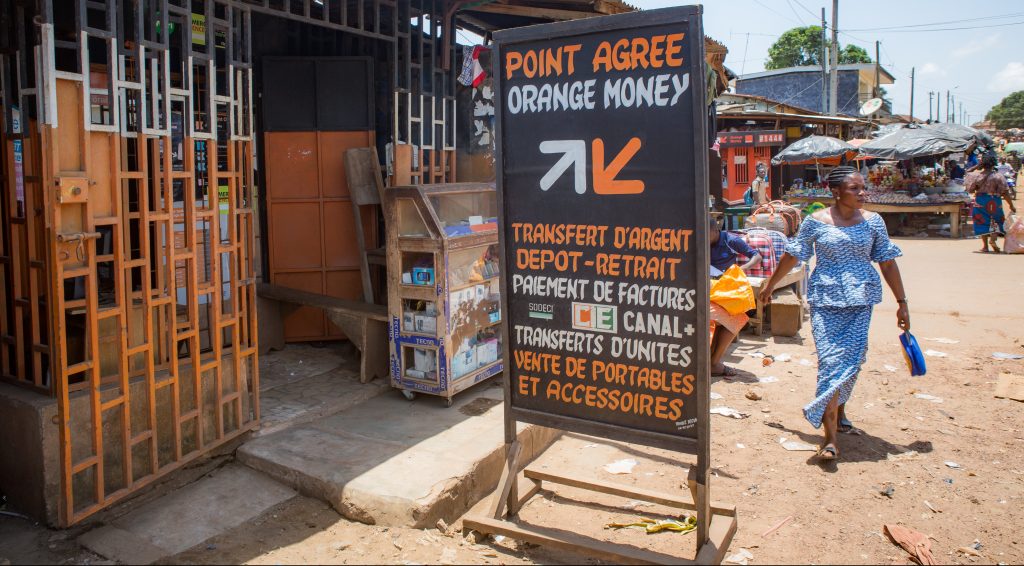 Both trust of and access to traditional mobile money agents in Côte d'Ivoire has been a challenge for some time. In 2015, CGAP reported agent inaccessibility "as a reason for inactivity by about 10% of [surveyed customers], with the problem more acute in rural areas."
CGAP also shared data from the BCEAO, (Central Bank of West African States), illustrating that Côte d'Ivoire at that time had "the highest customer-per-agent ratio in the WAEMU: 483 customers per agent, compared to a regional average of 220."
In our more recent 2017 report on the mobile money gender gap in Côte d'Ivoire, a lack of trust in mobile money was identified as an issue driven by a number of factors including fear of scams and by some episodes of agents' poor customer service. Examples include poor ability to explain how mobile money works, not being welcoming or polite, and asking for bribes when cashing out.
The availability of Orange Money GAB, 24 hours per day, 7 days per week, in addition to a strategic approach by Orange Money to prioritise hiring of point-of-sale (now standing at 120 customers per agent), directly addresses barriers of trust and access head-on.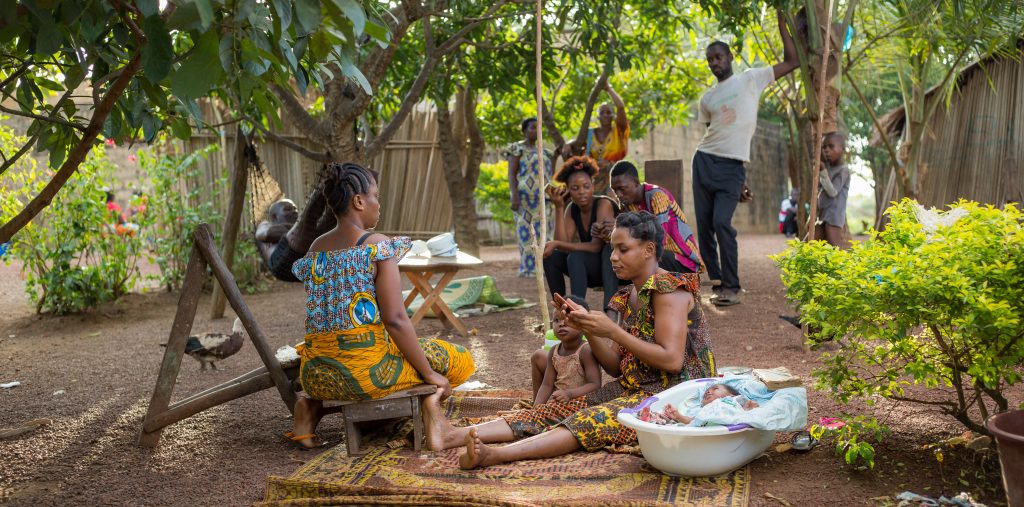 When 'Know Your Customer' is more than just KYC
When the commercial stakes are high, it becomes even more important to understand your target female customer segment.
In designing Offre Femme for women, Orange recognised the importance of understanding how mobile money fits a woman's day-to-day routine; from running the household to earning an income.
In 2018, Connected Women carried out field research in Côte d'Ivoire, which focused more on mobile internet access and use than on mobile money, although, findings ('Triggering mobile internet use in Côte d'Ivoire and Tanzania') related to women's access to income hold true for both. The challenges that women experience appear to be rooted in gender roles, structures and inequalities. Women have fewer opportunities to access paid employment or their own disposable income. If they are earning, women often have comparably low and fluctuating incomes.  Contributing to a high degree of price sensitivity.
The research also observed the positive influence of a woman's social circle; a behaviour Orange Money also understands. Orange Money found women in their customer base are reachable through women's associations, in particular women employed in agriculture. They have also identified opportunities to reach working women in more urban administrative roles.
Orange Money are also aware that women are more likely to engage with influential females, both in their communities and through advertising. In addition to recruiting women as ambassadors for Offre Femme, they have invested in a TVC (Televised Campaign) to promote the service in a way that better resonates with women:
Is the Offre Femme business case sustainable?
In addition to reductions in margin and investment in marketing, in the last 12 months Côte d'Ivoire mobile money providers have had to navigate regulatory changes in policy.
In January 2019, a tax on mobile money transactions in Côte d'Ivoire of 7.2% was introduced, directly impacting electronic money issuers licensed by the BCEAO (Central Bank of West African States). This tax is designed to be the sole responsibility of mobile money service providers. However, the media debate continues as to whether the tax is in fact passed on to the customer in the form of increased fees, highlighting a possible risk to the sustainability of Offre Femme.
However, there is considerable good news justifying continued support for the Offre Femme business case. The 2019 GSMA Mobile Money West Africa report predicts that by 2025, there will be 62 million new mobile money subscribers in West Africa, with 4.2 million new customers in Côte d'Ivoire.
What Orange Money has proven so far, is that intelligent discounting for women, supported by targeted female led marketing campaigns, can drive uptake and use of mobile money services by women.
Click here to learn more about Orange Côte d'Ivoire on the Connected Women Commitment Partner page.