Mobile technology is one of the most exciting forces shaping how people send and receive international remittances today. Around the world, people are shifting from traditional channels to their mobile phones. This is helping to reduce costs, bringing us closer to the achievement of the UN Sustainable Development Goals (SDGs) and putting more money in the hands of families. It is also creating new opportunities to deepen financial inclusion.
As mobile operators become key stakeholders in the remittance space, collaboration throughout the ecosystem and bold regulatory reforms will be needed to ensure this process keeps pace. We want to highlight the urgency of enabling mobile money remittances in more countries.
Today, the GSMA is proud to endorse the International Day of Family Remittances and to renew its commitment to deliver groundbreaking research and innovative projects to accelerate the growth of mobile money remittances. We invite all interested parties to join forces and to work with us to offer better remittance solutions to migrants and their families.
To learn more about the positive impact of mobile money on international remittances, please view our infographic below.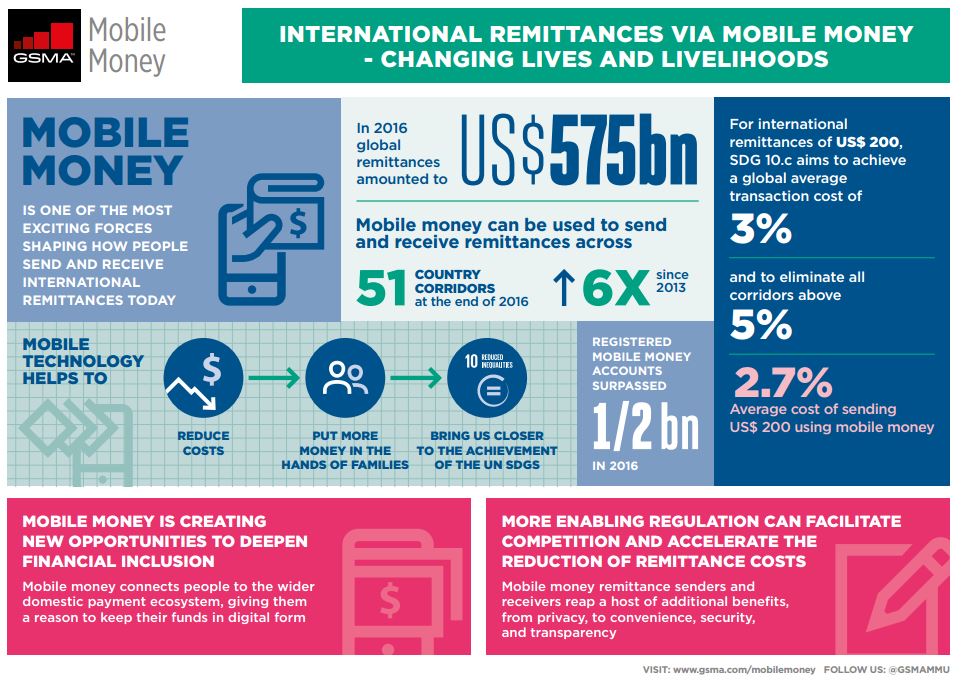 PDF Downloads: