"There is little value in selling a phone that does not have access to the internet because real transformation of women's lives comes from having access to and using the internet."
– Charles Kare Wanjohi, Director of the Consumer Business Unit at Safaricom
Women in Kenya are 39% less likely than men to have access to mobile internet as reported in the 2019 release of the GSMA Connected Women, Mobile Gender Gap Report. They are also 23% less likely to own a smartphone1.
In 2017, Safaricom PLC signed the GSMA Connected Women Commitment to increase the proportion of women customers in their mobile money and mobile internet customer base.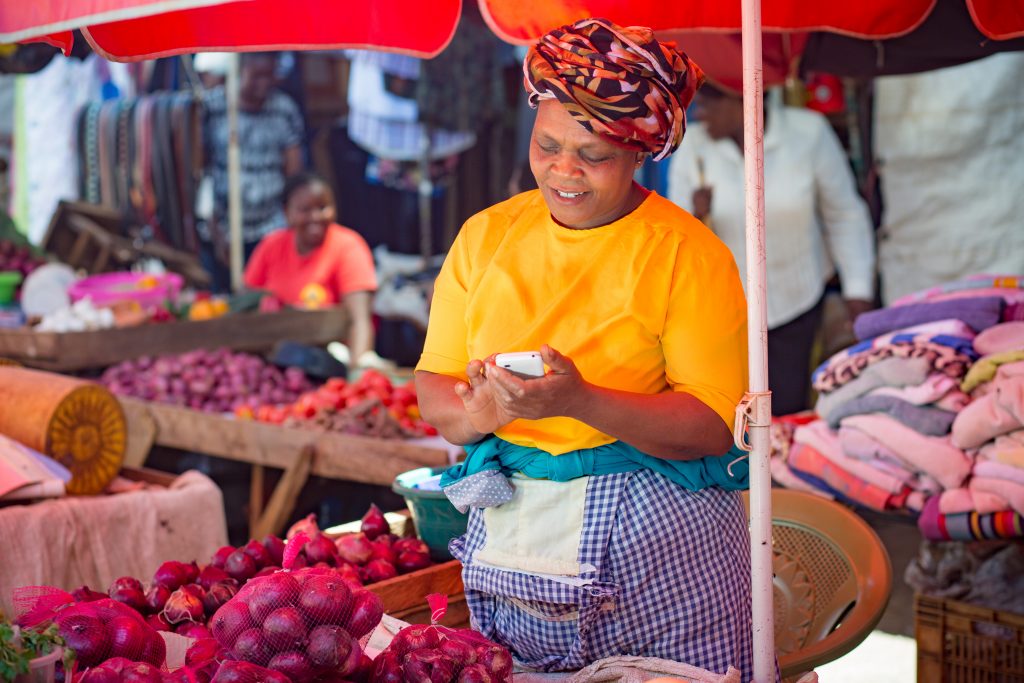 I recently had the opportunity to interview Charles regarding their journey to accelerating digital inclusion for women in Kenya and progress made so far. This is what he had to say:
Why is digital inclusion for women an important issue for Safaricom?
"Safaricom aims to serve the entire population. We cannot have a strong commercial opportunity if we do not include a key proportion of our market segment. Women form 51% of the Kenyan population. It is for this reason that we signed a commitment with GSMA to drive digital and financial inclusion for women and we are proud of what we have achieved so far.
As a business, our next growth frontier comes from rural areas where our penetration is lower than in urban areas. As a majority of the population in these areas are women, we see an opportunity to grow data and M-PESA usage by focusing on supporting more women."
What has been your approach to addressing the digital gender gap?
"To ensure effectiveness of our actions, we set out to first understand the challenges that women were facing in accessing and using mobile internet. Three main barriers we identified were; affordability, relevance and lack of digital skills. With this in mind, we designed a solution and launched it under the 'Maisha ni Digital' (Swahili for 'Life is Digital') umbrella.
Many women in our target areas do not have mobile phones and only have a SIM card. They rely on friends and neighbours to access telephony services. Central to Maisha ni Digital is providing a high quality entry-level smartphone, Neon Kicka 4 retailing at a subsidised price of $35."
Could you explain these three barriers in more detail?
Affordability: "To deliver an affordable smartphone we partnered with Google and introduced the Neon Kicka with Android GO, a lighter version of the Android OS. By ensuring the price-point was the lowest possible for a good quality smartphone, we are now putting more smartphones into customers and especially women's hands. We also appreciate that these customers are on daily incomes so we had a financing concept for customers to pay slowly (3-6 months) through M-PESA and collect the phone upon completion of payments.
Relevance: "How do we create daily relevance of the phone for women? Important content for women was included onto the phones to give women more reason to invest in a smartphone, this included; education content for their children, access to health information for self and family."
Digital skills: "To effectively use an Android phone you need a Gmail account, this might seem like a small thing but to a majority of these women they did not know what a Gmail account was or even how to access it. For the customers to benefit fully from owning a smartphone, Safaricom developed a 'How to use guide' which included content on how to open an email account, use different phone features and how to download Apps."
How do you ensure access for women in rural areas?
"The key to reaching women is to understand their lifestyle and challenges. Chamas (Savings Groups) are the main way women build financial capital by contributing in small amounts and are able to collect a larger amount over a couple of weeks to allow them buy food in bulk for better prices. 70% of Chama members are women and as such, we took this insight about Chamas, developed and tested a financing model that allowed the women to contribute small amounts towards owning a smartphone.
Secondly, driving awareness of this offer was critical so we partnered with very strong local vernacular media stations to communicate the importance and benefits of using the device in a way that the consumers understand."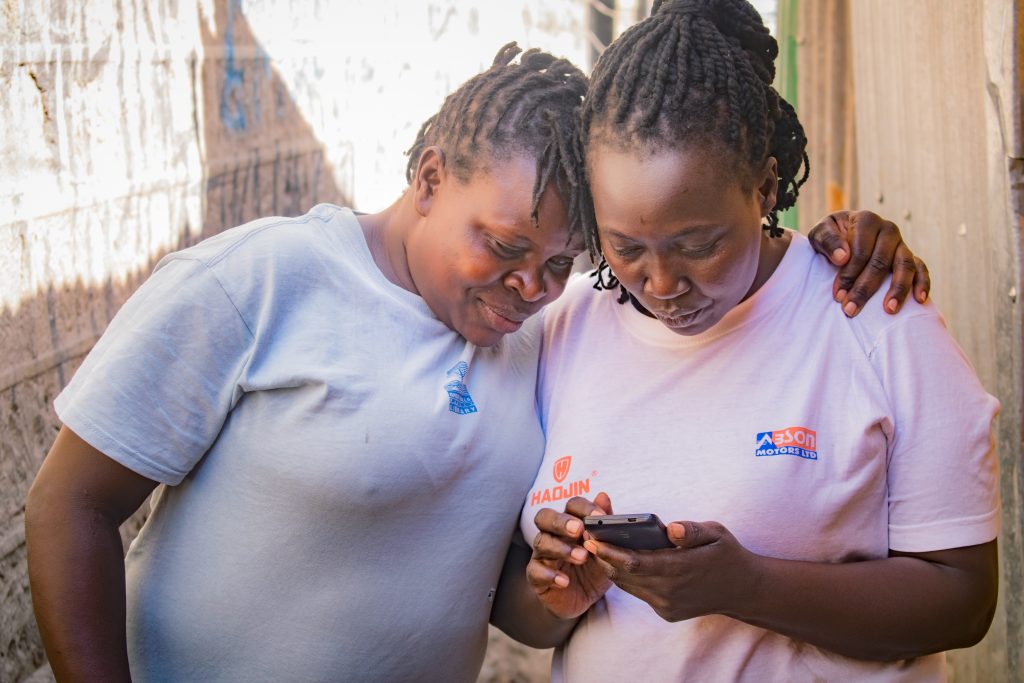 How has investing in digital and financial inclusion for women benefitted Safaricom?
"When our customers upgrade to a smartphone, they increase their data usage by up to 15%.  Also once a customer acquires a smartphone and starts using it for financial services their velocity of using M-PESA also increases quite dramatically. As a business, we have seen a very straight correlation between our commercial objectives and work around connecting more women to the internet."
What operational learnings would you highlight for others to consider?
"[Understanding] the customer journey was a key learning for us – meaning; when a customer has the phone, how do they actually use it? When you are in the urban areas, you can be forgiven to think that this is very easy while in fact, most of these customers have never had an email account so customer education starts at a very early stage. As well as our 'How to use guide' to support customers at every stage of interacting with the phones, we also had to drive education on what customers can do with this phone to drive relevance and ensure the phone is not utilised like another feature phone. We have to ensure that our education and advertising campaigns bring to life all the benefits derived from the phone."
What role have partnerships played on this journey?
"We could not have delivered this initiative on our own, there are a couple of strong partners involved.  GSMA Connected women for one, helps us keep track of insights on what is happening in the industry and they help us track the impact of the initiative on the women and commercially.
Second is Google. Google came on the journey with us because we had shared objectives to get more smartphones into people's hands and grow data usage. When you think about that, you can see a very strong correlation in what we want to do in terms of growing data users and Google in terms of getting new Google users.
The last was having strong local media partners that ensured messages were delivered in media consumed by women and in languages that they understand."
Charles had a final takeaway for us:
"We strongly believe that when you empower a woman, you empower a community and this is critical to accelerating global sustainable development and boosting shared prosperity."
To hear more on Safaricom's journey to accelerating digital inclusion for women in Kenya, you can watch the full interview here.
1. GSMA Consumer Survey 2018