In 2020, the Deutsche Gesellschaft fuer Internationale Zusammenarbeit (GIZ) partnered with the GSMA to create a Mobile Innovation Hub, as part of the Digital Transformation Center Tunisia, implemented by the GIZ. Together with the Tunisian government and the local digital ecosystem, GIZ and the GSMA collaborate on the development of mobile digital solutions and the promotion of the platform economy across various sectors, with specific emphasis on creating decent employment, improvement of job quality and livelihoods.
In August 2022, the 'Platforms for Tomorrow' acceleration programme was launched in Tunisia aiming to support emerging platforms to create jobs and supply decent work conditions and provide targeted and customised technical assistance to the selected innovators to perfect their solutions, increase their ability to scale and improve their socio-economic impact. Innovations with a strong potential to generate employment and platforms led by women were primarily encouraged to apply.
To promote fair working conditions, the GSMA Mobile Innovation Hub Tunisia has partnered with experts from the International Labour Organization working with their Sustaining Competitive and Responsible Enterprises (SCORE) programme. The objective of this collaboration is to improve the productivity and working conditions of the platform workers by combining practical classroom training with in-company consulting tailored to the specific needs of the selected platforms.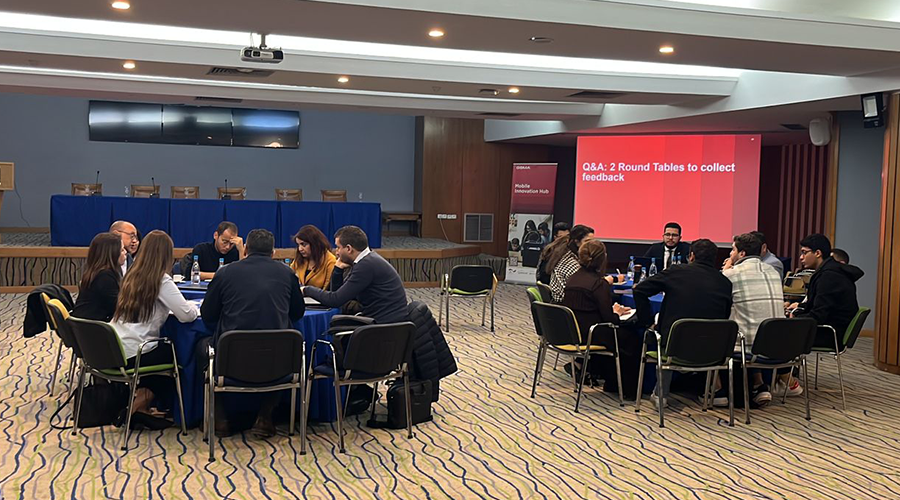 During the 12-week application period, a total of 145 applications from the Tunisian innovators working in different sectors, ranging from agriculture, education, logistics, delivery and a variety of marketplaces, were received out of which the top twelve shortlisted candidates were invited to present their proposals to the selection committee comprising of subject matter experts and the Tunisian start-up ecosystem.
We are pleased to announce the six 'Platforms for Tomorrow' that have been selected to be a part of the programme.
Introducing the selected start-ups

HackUp | Tech talent recruitment and skills assessment platform
A web platform that provides high-quality evaluation tests and technical skills for IT talent helping them to upskill and find jobs in leading tech companies. HackUp works with 3,000 developers in the community and a larger pool of 70,000 IT talents accessible through partnerships with coding schools, student groups and universities. HackUp creates opportunities for young people in the tech industry to find jobs and assess their skills.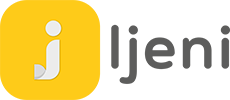 Ijeni | Pairs individuals with professionals who can deliver instant services
A mobile and web platform that connects individuals and businesses in need of instant repairs and fixes in a broad range of service with professional experts. The platform supplies opportunities to increase job opportunities for professionals in search of work and create of a dignified working environment. About 16,000 professionals are on the platform with an estimated addressable supply of 600,000 service providers in Tunisia.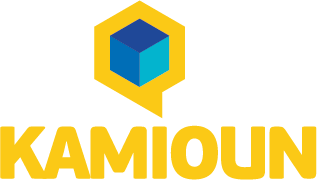 Kamioun | The first B2B e-commerce platform reinventing the corner shops supply chain
First B2B e-commerce platform that provides a one stop shop enabling small corner shops to buy and get their inventory in an effortless and affordable way. Kamioun connects these shops directly with FMCG (Fast Moving Consumer Goods) companies and ensures they can get their supply seamlessly and at a fair price. The Platform supplies a current opportunity to support the workforce development of small retailers (2,900 retailers are currently on the platform).
SemSem | Logistics and mobile payment provider for the restaurant industry
An on-demand services marketplace connecting customers with local merchants through independent drivers. SemSem provides employment opportunities for individuals without a job and enables merchants productivity through its app payment feature. Through their super app, SemSem has onboarded 2,000 dedicated drivers and digitalize 4,000 points of sales and businesses. Since inception, 250 restaurants have been onboarded, averaging 6000 Monthly orders and a total of 22,000 transactions.

Warm | Foster circular economy business models in the furniture market
An online web marketplace that helps connect buyers and sellers to find the right piece of furniture and decor for their homes and offices promoting responsible consumption of furniture and empowering artisans to sell their creations online. Warm now counts over 100 of these independent service professionals listed on the platform with a plan to reach 1000 professionals on the platform. Warm counts 100 unique sellers with 70% being women with 2,000 items listed generating over $50,000 in revenue.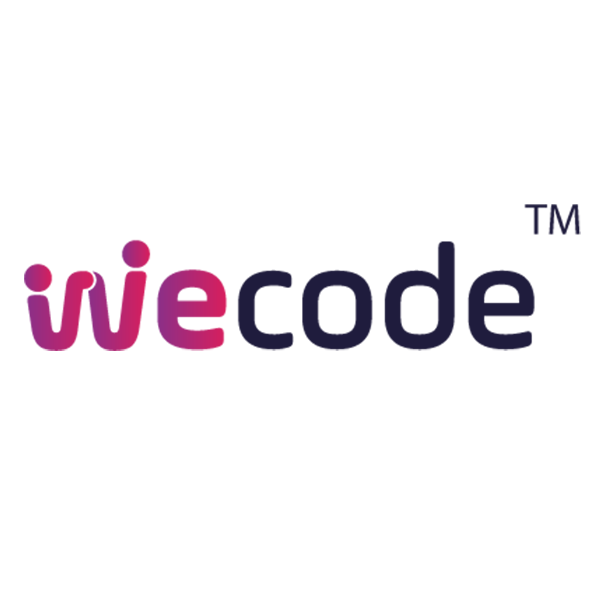 Wecode | Sustaining digital jobs and creators of educational content
A web and mobile platform that connects skill seekers with training and certified educational content, helping students have up to date skills and be relevant in the job market. Wecode has supported over 40 university teachers to upskill through educational content, and international certifications and increase their revenue. Wecode now holds 700+ Courses and has reached 25,000 students with 16,000 students registered on the platform.
The programme officially kicked-off on Thursday, 16 February by inducting the platforms to the programme and introducing them to the various experts who they will be closely working with in the months to come. Over the next four months, the selected innovators will receive tailored support from a dedicated team of industry experts on workforce development, product development, partnership building, investor readiness, and profiling and visibility.
If you have any further questions, please email ecosystemaccelerator@gsma.com.
---
This initiative is implemented by the Digital Transformation programme of the Deutsche Gesellschaft für Internationale Zusammenarbeit (GIZ) GmbH, and supported by the Special Initiative Decent Work for a Just Transition – "Invest for Jobs" mandated by the German Federal Ministry for Economic Cooperation and Development (BMZ), the GSMA and its members.