As we celebrate International Women's Day, it is important to reflect on the year that has passed and its impact on women. The theme of International Women's Day this year is "Choose to Challenge" and a critical challenge is the digital gender gap.
The year 2020 marked the twenty-fifth anniversary of the Beijing Platform for Action where world leaders adopted a clear blueprint for achieving gender equality. It was also the 10 year anniversary of the Connected Women programme where we started the year by looking at how far we have come in addressing the mobile gender gap and celebrating the achievements to date. However, with the spread of the COVID-19 pandemic and increasing evidence of the disproportionately negative impact it was having on women in all spheres of life, discussions have shifted to how the pandemic is deepening pre-existing inequalities and to concerns that the gains made in the past decades are at risk of being rolled back.
What has become clear during the pandemic is that COVID-19 has highlighted the importance of mobile access for women. As the primary way most people in low- and middle-income countries (LMICs) access the internet, mobile is proving a vital tool for sharing information about the pandemic, supporting livelihoods and enabling remote access to critical services such as healthcare and education.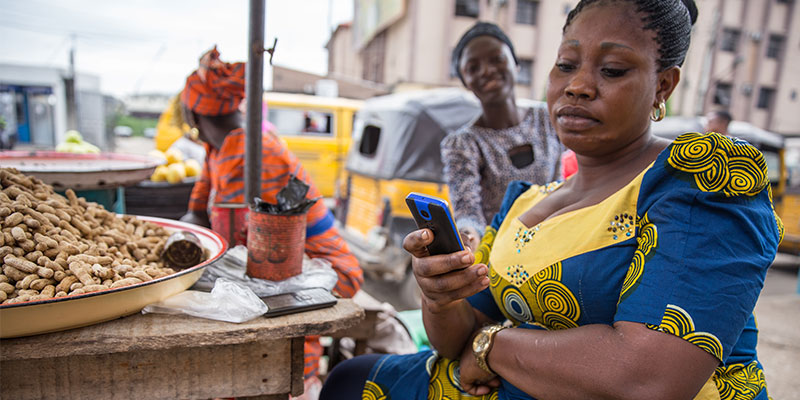 Understanding and tackling the mobile gender gap is now more crucial than ever. Each year the GSMA Connected Women programme produces the Mobile Gender Gap Report which measures the scale of the mobile gender gap and looks at the barriers faced by women and opportunities for addressing it. Despite the pandemic we have been able to continue collecting this data and will be launching the GSMA Mobile Gender Gap Report 2021 at MWC Barcelona in June.
To celebrate International Women's Day, we are sharing a preview of our updated mobile gender gap numbers that will be analysed in more detail in this upcoming report. It is somewhat reassuring to see that despite the difficulties that low- and middle-income countries have faced, women's access to and use of mobile phones does not appear to have been negatively impacted at this stage.
The gender gap in mobile ownership has remained relatively flat across regions, with women estimated to be 7% less likely to own a phone than men across LMICs. And the gender gap in mobile internet use continues to drop. Women across LMICs are now 15% less likely than men to use mobile internet; a notable drop from the previous year. This continued reduction in the gender gap has been driven by South Asia where the gender gap in mobile internet use has decreased significantly from 50% in 2019 to 36% in 2020.
However, it remains to be seen whether the pressures of the pandemic will take its toll and it is crucial that we continue to monitor this. It is also important to note that despite a reduction in the mobile internet gender gap, it remains substantial. The fact that the underlying gender gap in mobile ownership is largely unchanged also highlights that the remaining unconnected are proving difficult to reach.
This underscores that we can't be complacent. It is critical that the mobile industry, policymakers and the development community continue to take action to accelerate digital inclusion for women, with targeted intervention as well as cooperation between all stakeholders.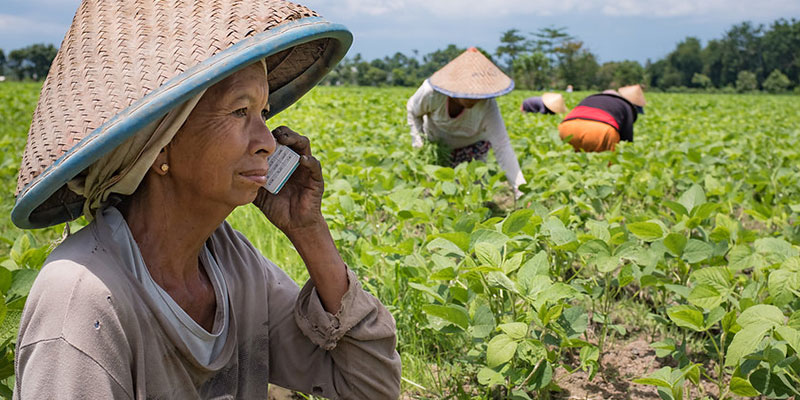 The mobile gender gap is driven by social, economic and cultural factors, which result in women experiencing barriers to mobile ownership and use more acutely than men. To close the mobile gender gap, we need to address these issues and focus on access, affordability, knowledge and skills, safety and security, and relevance of mobile services. We all need to work together if we are going to deliver the change that is required to ensure that women are not being left behind in an increasingly connected world.
At the GSMA we remain committed to driving action on this important issue. Through the Connected Women Commitment Initiative, the mobile industry is rising to the challenge of addressing the mobile gender gap. Since 2016, 40 mobile operators have made formal commitments to accelerate digital and financial inclusion for women across Africa, Asia and Latin America. So far, they have collectively reached over 39 million additional women with mobile internet and mobile money services. This highlights that with targeted action it is possible to make a difference.
We look forward to sharing our full analysis of this issue and what has changed since last year in our Mobile Gender Gap Report 2021 in June. This data is critically important if we are going to address the mobile gender gap – without understanding the issue and opportunity, it is not possible to address it.
In support of the "Choose to Challenge" theme of International Women's Day this year, we would like to challenge the digital inequalities that exist between men and women and call for continued action to help forge a more inclusive world. We would like to invite everyone to rise to the challenge and join us by taking action to reduce the mobile gender gap and to encourage others they work with to take a stand in prioritising gender equality. Gender equality and women's empowerment are key to realising the substantial benefits that mobile brings to women, their communities and the broader economy. When women thrive, society, businesses and economies thrive.
---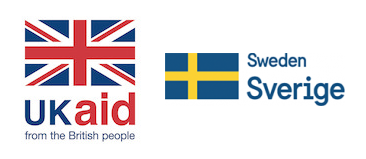 This initiative is funded by UK aid from the UK government and by aid from the Swedish International Development Cooperation Agency (SIDA), and is supported by the GSMA and its members. The views expressed do not necessarily reflect the UK or Swedish governments' official policies.