Financial inclusion in Nigeria has been slow-paced and behind regional peers
Despite a booming fintech landscape, with three unicorns, the most in sub-Saharan Africa (SSA), Nigeria lags behind many other countries in formal financial inclusion; just over half of Nigerians use formal financial services as of 2020, with under five per cent using pensions or insurance [1] .
Most Nigerians who are unbanked are rural, youth and women, people living in the north of the country, as well as people with low literacy. Sixty-one per cent of unbanked people have a mobile, indicating the enormous potential of reaching underbanked segments through mobile financial inclusion[2]. There is substantial evidence of the range of benefits of financial inclusion, such as better money management and savings, the ability to access credit, transfer and receive money safely, efficiently and cost effectively, and obtain critical financial services such insurance and pensions[3].
However, Nigeria has made slow progress on financial inclusion. Nigeria has historically maintained a bank-led model for financial inclusion and traditional banks have not been able to reach rural people due to several reasons such as the high cost of operating bank branches, onerous and bureaucratic onboarding procedures and lack of identity documents to open bank accounts.
Previous attempts by the regulator, the Central Bank of Nigeria (CBN), to expand financial inclusion, have had limited success
To remedy the low rates of financial inclusion, in the last decade, the CBN has expanded agent banking to increase banking access points as well as introduced a mobile money model to improve financial inclusion. However, the mobile money licensing framework has restricted mobile network operators (MNOs) from delivering financial services directly, instead only being able to provide their infrastructure to third-party financial services providers, limiting both incentive and impact. In contrast, some other countries in the region, notably Kenya and Ghana, have adopted an MNO-led approach, which has allowed operators to leverage key assets, including extensive distribution networks and a large customer base, to rapidly extend financial services to unbanked populations.
In 2018, the CBN introduced a new banking licence category, that of a Payment Service Bank (PSB), to advance financial inclusion in rural areas
Modelled heavily on payments banks (PBs) in India, PSBs are expected to operate as part physical, part digital banks and have at least a 25 per cent rural presence. They are restricted from lending (either directly or in partnership), underwriting insurance or dealing in foreign exchange except to swap international remittances in foreign currencies to the Naira. With the restrictions on product offerings, it is possible that PSBs in Nigeria will face the same challenges as PBs did in India. Of the 11 PBs that were granted licences in principle in India in 2015, only six have survived and three are now profitable after approximately three years in operation.
To sustain themselves commercially, PSBs will need to have parent companies that have large pre-existing distribution networks, experience of downstream operations, optimal and reliable technology and a brand name that is well known and elicits trust. MNOs are well-placed to leverage these capabilities as well as their mobile money experience in other markets, though the PSB regulations stipulate that PSBs maintain an "arms length" relationship with their parent companies, the parameters of which are unclear, and if too limiting, may become a lost opportunity to advance financial inclusion.
While PSBs may offer a transformational opportunity for advancing financial inclusion in Nigeria, the limitations placed on them by the licensing framework are not to be underestimated
Three PSBs already have licences to operate in Nigeria, Hope PSB, Money Master PSB and 9 PSB. In an exciting new development, the MNO MTN has received its PSB licence some days ago after a wait of many years, and the MNO Airtel is expected to receive its licence at this time. Once Airtel's licence is granted, four of the five PSBs will be subsidiaries of MNOs, and this may prove to be transformational for financial inclusion in Nigeria in the next five years. However, the PSB licensing framework does place some heavy restrictions which will impact profitability.
Building commercial sustainability via partnerships will be key to creating new value propositions for PSBs, and stakeholders will need to play a critical role in ensuring they advance financial inclusion
PSBs will need to build profitable product, distribution and technology partnerships with other financial sector organisations such as deposit money banks, fintechs and non-bank financial institutions, as well as in sectors such as agriculture, transport, utilities, humanitarian services and the public sector.
In addition, for the PSB model to succeed in expanding formal financial inclusion stakeholders must play an enabling role. The regulator must provide regulatory clarity, provide a level playing field, make timely approvals for partnership requests and consider regulatory evolution as seen in India, as the market evolves.
PSBs will need to optimise delivery channels and distribution networks while managing costs, make investments in seamless technology, clearly understand the product needs of unbanked populations and make a concerted effort to reach rural populations as well as building win-win product, payments and distribution partnerships in the wider ecosystem.
MoMo PSB (backed by MTN) and Smartcash PSB (backed by Airtel) receiving their PSB licences may be a pivotal moment for financial inclusion in Nigeria, and to make a success of the opportunity, the development community could support through a range of initiatives. These include advocating for enabling regulations for PSBs and a level playing field, investing in understanding the financial needs of unbanked people and in their digital and financial literacy and investing in agent training. Development partners could also support the digitisation of humanitarian cash payments and support the wider financial ecosystem in reaching maturity such as in interoperability and payments infrastructure.
This initiative has been funded by UK aid from the UK government and is supported
by the GSMA and its members. The views expressed do not necessarily reflect the UK government's official policies.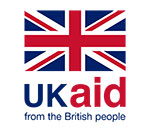 ---
[1] EFinA. (2021). Access to Financial Services Survey in Nigeria 2020.
[2] Ibid.
[3] See World Bank website. Financial Sector Overview and Centre for Financial Inclusion. (Oct. 22, 2018). Why Financial Inclusion Matters