In recognition of World Environment Day, today the GSMA's CleanTech team is releasing its first research report: Digital Dividends in Natural Resource Management. Please be sure to see Part Two of this blog, where we showcase GSMA member Huawei's 'Rainforest Guardians' project. In partnership with the non-profit Rainforest Connection, Huawei's TECH4ALL programme has deployed connected devices and AI to monitor the sounds of the rainforest in real-time, allowing authorities to reduce illegal logging and protect wildlife.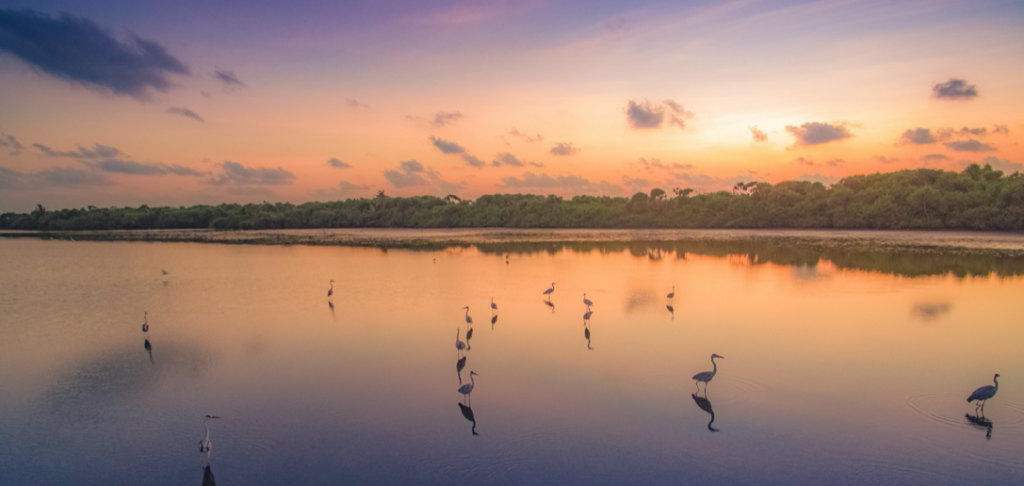 Today we know with certainty that human activity demands and the effects of climate change are putting unsustainable pressure on the world's forests, wetlands, rivers, oceans, terrestrial wildlife and marine species. These and other natural resources work together to produce the benefits and services on which human existence depends, such as the provision of food, medicine and timber, the regulation of our climate, the improvement of our water and air quality, and protection from natural hazards.
Healthy ecosystems are also essential for improving and sustaining human well-being, and in many low and middle-income countries (LMICs) they play a critical role in livelihood generation. Close to 1.6 billion people – over 25 per cent of the world's population – rely on forest resources for their livelihoods, three billion depend on marine and coastal biodiversity, and 150 million people living in poverty count wildlife as a valuable livelihood asset.
Despite these benefits, over the last several decades humans have changed ecosystems more quickly and extensively than in any comparable period in history: 40 per cent of land on earth is now considered degraded; over half of tropical forests worldwide have been destroyed; around one million animal and plant species are threatened with extinction; and 66 per cent of the world's oceans are significantly affected by human actions, such as plastic pollution. In addition to undermining most international environmental goals, current trends in biodiversity and ecosystem loss threaten 80 per cent of the UN Sustainable Development Goals (SDGs) targets related to poverty, hunger, health, water, cities, climate, oceans and land.
Although the use of digital technology in natural resource management (NRM) – such as mobile devices, satellites, the Internet of Things (IoT) and artificial intelligence (AI) – is still nascent, over the last decade a growing body of evidence has emerged which indicates these technologies can bring incremental, and sometimes transformational, benefits to organisations that promote the sustainable use and management of the planet's natural resources. Our new landscaping research has taught us that when developed and applied in a customisable and scalable way, digital solutions can enhance the quality and efficiency of data collection, empower local and global communities to be engaged in conservation efforts and aid real-time decision making. It is also clear from the three case studies presented in our report that digital technology can help scale nature-based solutions to climate action in ways that reduce biodiversity loss and optimise nature's contribution to resilient livelihoods.
Here are the top five lessons we've taken away from our research, which explored the 'digital dividends' that various technologies can bring to natural resource management (NRM) activities in LMICs:
Natural resources, livelihoods and poverty are interlinked. The areas of the world that are most dependent on natural resources are also home to many of the world's poorest communities. Here, sound NRM practices can have a positive impact on livelihood creation, reward communities for the ecosystem services they provide, and drive sustainable agricultural, fishing and land use practices. For this reason, governments, private sector companies and NRM organisations are increasingly aligning climate change objectives with broader development strategies.
You can't manage what you don't measure – and analyse. A review of 131 NRM projects in LMICs shows that digital technologies are transforming the frequency, reliability and transparency of data collection activities, while also improving organisational capacity for data visualisation, analytics and evidence-based decision making. NRM organisations are motivated to work with technology organisations to explore opportunities to expand network coverage, and to build digital platforms that provide a stack of data collection, storage and analysis services and applications.
Digital technologies can incentivise community participation in NRM activities and influence the way people perceive, think about and engage with nature. Digital technology – especially mobile – offers new ways to facilitate dialogue between stakeholders, leverage local knowledge and incentivise community participation in NRM activities. Mobile money platforms could also support 'payments for ecosystem services' schemes, which contribute livelihoods by providing financial and other non-monetary incentives to community members who make positive contributions to NRM outcomes.
MNOs and other technology organisations have a critical role to play. Although NRM organisations are increasingly tech savvy, many still lack the resources or technical expertise required to keep pace with technological innovation. The projects in our dataset indicate that when an NRM initiative receives support from an MNO or other technology organisation, it is twice as likely to leverage emerging technologies such as connected devices (IoT), blockchain or artificial intelligence.
The GSMA and its members can support ambitious responses to climate challenges. We are excited to see that as this sector matures, there will be many opportunities for MNOs and other technology organisations to leverage their resources and technical expertise to make emerging technologies more accessible to, and impactful for, a wide range of NRM stakeholders. In doing so, they will help scale nature-based solutions to climate action, reduce biodiversity loss, optimise nature's contribution to resilient livelihoods and bring long-term value to their organisation.
What are GSMA Members already doing?
There are numerous short case studies of GSMA member projects highlighted in our report, such as Cisco's Connected Conservation project, which is drastically reducing poaching activities in African game reserves; XL Axiata's mFish Initiative to promote sustainable fishing; and Telefonica's big-data project, which is helping monitor air pollution in São Paulo, Brazil.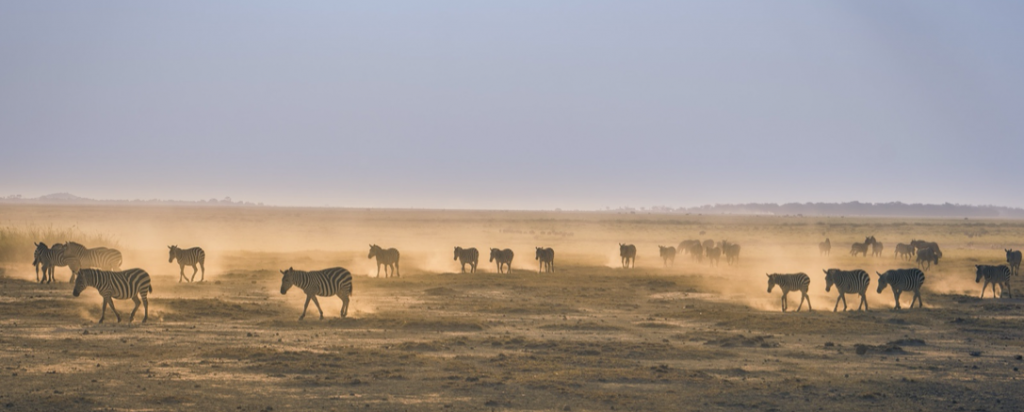 One of our in-depth case studies showcases how Huawei's TECH4ALL Programme and Rainforest Connection (RFCx) are working together in the Philippines to deploy a monitoring system that leverages connected mobile devices and AI to prevent illegal logging and animal poaching in the rainforest. To learn more about this initiative – see Part Two of this blog.
What comes next?
Ambitious and urgent action and a renewed commitment to working in partnership will be critical to protecting decades of development progress and achieving the 2030 climate agenda. The GSMA's CleanTech programme is committed to furthering this cause, and is actively working to help our members and development partners identify opportunities for innovation, facilitate scale and replicate best-practice models to support the transition to more resilient, equitable and decarbonised societies. If you or your organisation would like to join us in this effort, please get in touch.
This initiative is currently funded by the UK Department for International Development (DFID), and supported by the GSMA and its members.