Affordability of internet-enabled handsets consistently presents as a key barrier to mobile internet adoption in low-and middle-income countries (LMICs)1. Increasingly, innovative finance schemes and payment models are being developed to make devices more affordable and enable those who are financially excluded to purchase a smartphone for the first time (see our case study on M-Kopa).  
Our recent report highlights important lessons from the implementation of the GSMA Innovation Fund for Mobile Internet Adoption and Digital Inclusion, about how start-ups can successfully reach the underserved with innovative digital solutions. In this blog, we share additional considerations for successful implementation of a pay-as-you-go (PAYG) device financing model in LMICs.
1. Provide smartphones that match customers' needs and preferences
Context is important to consider in designing PAYG solutions in LMICs, especially in locations where electricity and connectivity infrastructure are unreliable. Also, underserved users have device preferences, needs and aspirations that start-ups need to consider in the targeting of the campaign and selection of the right devices. This explains why, during the Fund, early adopters were frustrated when they were sold devices with poor performing batteries in areas with inadequate grid electricity supply. Similarly, poor broadband connectivity led to underuse of 4G devices, bringing about further frustration for users who felt cheated that they paid for devices they could not use.
In response to customer feedback, Zambian women-led start-up, WidEnergy Africa and Zonful Energy, a PAYG solar and device financing start-up in Zimbabwe, both provided devices with long-lasting batteries. WidEnergy and Zonful Energy also provided devices with larger screens that were in greater demand from their customers. Providing additional incentives such as data bundles, device warranties or other value-added products also increased the value proposition and perceived relevance of the device to the customers. For example, Ensibuuko added data bundles, SIM cards and the Ensibuuko savings and loans app to its PAYG smartphones to increase uptake.
2. Get the right system in place to make repayments easy for underserved customers
Ensuring that customers do not default on payments is critical to the viability of PAYG smartphone financing in LMICs. Here are some components that made customer repayments easier for the start-ups:
Consider device locking technology: Remote locking of handsets – used in the event that a customer defaults on loan repayments – makes device financing less risky for providers. Ideally, locking technology needs to be integrated from the start and clearly explained to and agreed on by customers. The evidence shows that implementing locking mechanisms post-device sale is often time-consuming, labour-intensive, and may be impractical. Therefore, the locking technology enabling environment needs to be well understood before initiating the pilot to avoid difficult challenges along the way.
Integrate with mobile money: Using mobile money as the central mechanism makes it easier for PAYG providers to manage and track payments. It also helps customers to make payments for the device, as many LMIC customers remain excluded from mainstream financial services.
Establish a Customer Relationship Management (CRM) system: As sales grow, it becomes increasingly difficult for start-ups to manage payment collection and user information manually. Implementing CRM systems provided a good way for the Fund start-ups to access real-time customer information, reconcile accounts and more accurately track the Portfolio at Risk (PAR), i.e. monitor the health of the product portfolio.
Consider attractive agent incentives: Agents can be used strategically and incentivised not only to recruit new customers, but to provide post-sale support for existing customers, including first-time smartphone users. WidEnergy, Ensibuuko and Zonful Energy all provided incentives to agents to enhance reach of their solutions. For example, by paying agent commissions based on customer repayments for PAYG devices, Zonful Energy motivated its agents to follow-up on defaulting customers, which resulted in a high overall repayment rate.
3. Establish the right commercial relationships
Partnerships with Original Equipment Suppliers (OEMs) are an important aspect of scaling handset device financing models. Start-ups need the relationship with OEMs, but they do not have the requisite demand that makes dealing directly with the handset provider feasible. Hence, partnering with an MNO to secure devices with OEMs could be an alternative approach, since MNOs have economies of scale that can reduce the device unit cost.
PAYG start-ups need to source for devices with embedded locking technology or alternatively, to find the right locking technology provider who is able to operate effectively in the local market, Furthermore, having a secondary supplier in place that has already passed all assessment requirements would help start-ups to avoid unnecessary project delays and mitigate any sourcing issues should they arise with the primary supplier.
4. Carefully consider your approach to recruiting customers and reducing risk of defaults
Implementing PAYG model requires understanding customers' financial behaviour and their ability to pay the initial price deposit and adhere to repayment plans. Moreover, it is important to create dynamic and flexible repayment schedules based on users' regular financial activities. For instance, allowing users to select either daily, weekly, monthly, or other seasonal payment plans of their choice will greatly improve users' ability to consistently make device repayments.
The start-ups sought to reduce risk in different ways. First, they used MNO data as a proxy for credit scoring, i.e. assessing patterns of usage of mobile money, frequency of credit recharges, or other patterns that are predictive of a customer's ability to make the monthly PAYG device instalments.
Second, they targeted existing customers with proven track record of repayments on a related product. For example, WidEnergy offered PAYG smartphones to its solar home systems (SHS) users who already demonstrated good repayment track records. If customers default on device repayments, the provider could easily turn off their access to SHS. While this approach encouraged better repayment rates, the addressable market was limited. Third, the start-ups deployed agents to recruit customers and assist with customer queries. However, using agents can be highly resource intensive.
To truly reach the underserved and overcome the challenges associated with the more restrictive and resource-intensive options, removing credit history requirement provides a more inclusive solution for start-ups. However, it also presents a significant risk to the PAYG provider. In this case, leveraging locking technology from the get-go can reduce the risk of payment defaults. For instance, Zonful Energy did not implement specific criteria for recruiting customers. Instead, anyone could apply, and the locking technology helped to enforce repayments.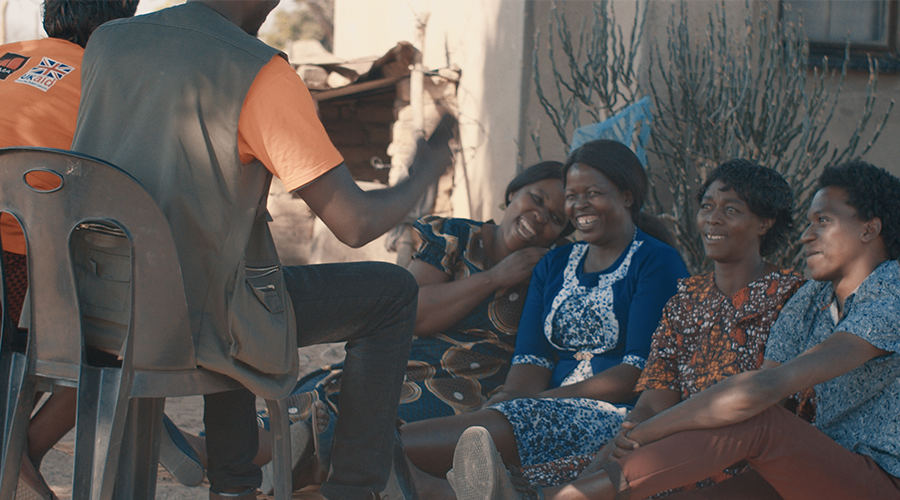 Improving access to financing is one of the important levers to promote internet-enabled device affordability for underserved customers. Several Fund start-ups, and increasingly MNOs and governments, are using this approach to drive greater adoption and use of mobile internet. These learnings are relevant for start-ups and stakeholders wanting to improve implementation successes of PAYG device financing schemes in LMICs.
This blog builds on our recent report about how start-ups in LMICs are reaching underserved segments with innovative digital solutions. For related recommendations, see GSMA's Handset Affordability report.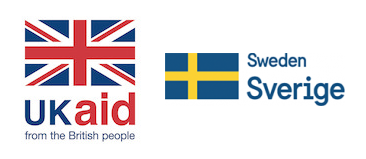 The Connected Society programme is funded by the UK Foreign, Commonwealth & Development Office (FCDO) and the Swedish International Development Cooperation Agency (SIDA), and is supported by the GSMA and its members.