Energy action for sustainable transformation: The opportunity
Indonesia, despite being a Southeast Asian digital powerhouse, still lacks a developed start-up ecosystem for green economy and renewable energy. While energy shortages – with electrification rates as low as 53% in Papua in the East – translate into missed economic opportunities, and renewables only account for 14.5% of the energy mix, clean energy entrepreneurs grapple with funding shortage, weak market demand, and limited expertise.
To support the nascent clean energy start-up ecosystem in the country, in January 2023 the GSMA Mobile Innovation Hub (MIH) Indonesia initiated a targeted start-up incubation programme with the objective of supporting 10 renewable energy and digital energy solutions innovators from Eastern Indonesia. Specifically, the programme aimed at addressing start-up challenges, solidifying their business vision, and transitioning them into sustainable businesses.
The MIH EAST incubation program was tailored to the needs of each individual start-up to ensure the programme was beneficial and enhanced the start-up's capacity. MIH EAST used a systematic approach, as illustrated below:

The programme focused on four business goals: impact, product, business and market, and finance. In addition, each start-up was paired with a mentor from an established organisation in the green economic development field. Start-ups received an opportunity to interact with the mentors to understand more deeply about particular areas they wanted to improve/implement.
The hot seat pitches for promising innovations
The 10 selected start-ups focused on:
Clean energy generation and provision of alternative solutions to clean energy usage, including but not limited to solar energy, wind energy, and geothermal energy. Start-ups under this category includes Biojel, Catalyzon, and Kuan Timor Teknologi.
Using mobile and digital technology as enablers of reliable, affordable and sustainable energy services, in the domains of energy efficiency, mobility, natural resource management, and energy mix. Start-ups for this category included Azura, CELSS, Crustea, Gawirea, Interstech (e-kanaXin), Rubboto, and Watercoin.
The geographical distribution and profile of start-ups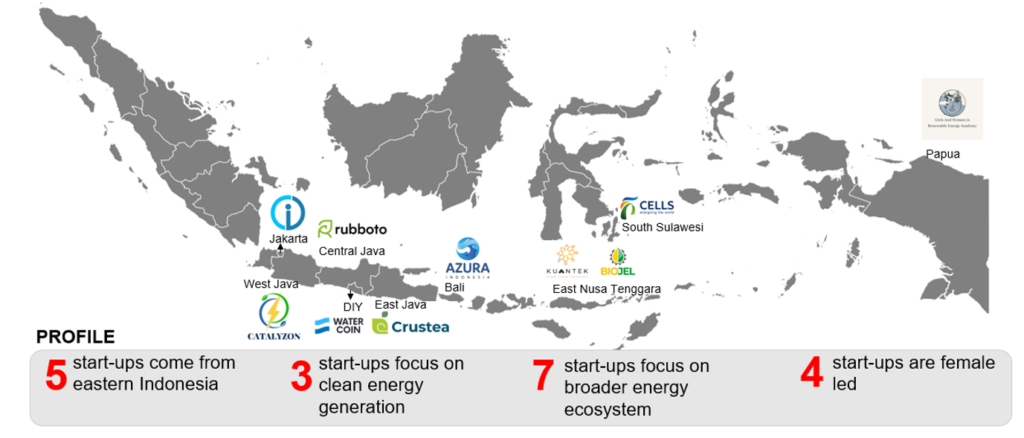 While all 10 selected start-ups were offered opportunities to develop their business models and learn from the experts, three start-ups in particular – all female-led, were chosen for a 'hot seat pitch' and presented their solution concepts to a panel of investors consisting of Insignia Ventures, Impactura, Indonesia Impact Alliance, and Bali Investment Club.
Introducing our first start-up providing renewable energy-powered boats for sustainable livelihoods of coastal communities: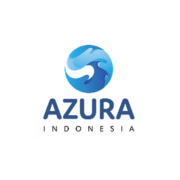 Azura is a social enterprise founded in Bali that aims to deliver a solution for the coastal communities using a combination of renewably powered digital tech solutions: Manta One and Azure app.
MantaOne serves as an electric propulsion device, intended to replace the conventional four-stroke petrol engines, which are commonly found in long tail boats.
As an energy source, the MantaOne is operated by a lithium-ion battery and is capable of being used for three hours of sailing. This technology has the potential to reduce operational costs by up to 60 percent and significantly decrease carbon emissions, potentially saving up to 345 kg of CO2 each month. The founder, Nadea Nabilla, has a deep passion towards the ocean, and this is what drives her to help fishermen communities to transition to more sustainable fishing practices.
Azura Indonesia is planning to develop a mobile app named 'Azure' to complement MantaOne. They joined GSMA's MIH EAST with the ambition of learning more about implementing digital tech solutions. Azura was therefore paired with a mentor with a strong IT background which helped them improve the user journey (UI/UX) and the operational plan to develop the application.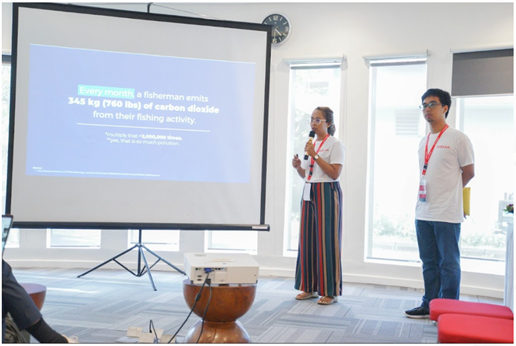 Image: Azura Indonesia presented their pitch deck during the demo day | Source: GSMA
Azura was later selected by GIZ DTC and MakeIT to travel to Germany, representing Indonesia's start-up communities at an event titled "Workshop in Enhancing the Digital Landscape".
---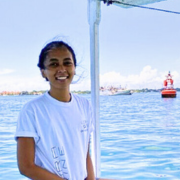 "I'm really grateful about being matched with my mentor. He's given us some really valuable advice on how to make the UI/UX and user journeys more efficient, along with strategies on how to improve it and build the overall application. We're already planning some specific changes, like refining the registration process, tweaking the pricing, packaging, and finding the perfect places to display information on the machine"
— Nadea Nabilla – Founder, Azura
---
Introducing our second start-up which is an eco-friendly aquaculture tech company using smart IoT and aeration technology: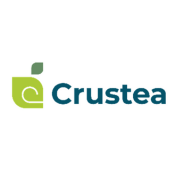 Crustea is a technology innovation company in East Java which produces eco-friendly aerators by integrating solar PV, smart IoT, pond monitoring, and controlling systems. Eco aerators use eco-friendly aeration technology with smart IT solutions that can improve productivity of shrimp ponds while reducing operational costs.
Crustea was founded by Roikhanatun Nafi'ah who has a keen interest in using renewable energy and smart IoT to increase aquaculture productivity.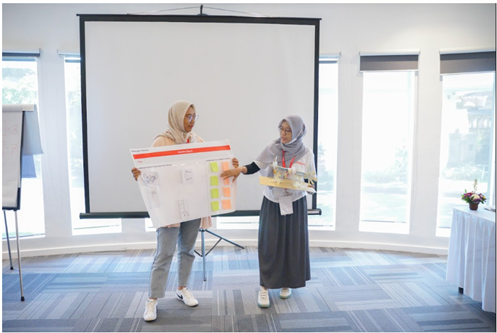 Image: Crustea introducing their plan on enhancing the digital aspect of their IoT solution | Source: GSMA
Nafi'ah and her Crustea team found the incubation programme to be very helpful and assisted them with developing their sustainability roadmap, expanding their product tree, and improving their go-to-market approach. In addition to the knowledge gained, they found the ready-made tool shared by the facilitators during the strategic workshops to be the most helpful insight for their company.
---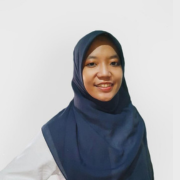 "The strategic workshops and the mentorship sessions really took my skills and knowledge to the next level. Through these workshops and guidance from the mentors, we were offered a genuine chance to learn through practical experience, and not just by sharing information. They gave us useful hands-on tools such as the GTM (Go-to-Market), and the Impact Strategic Workshop was especially insightful."
— Roikhanatun Nafi'ah – Founder, Crustea
---
Introducing our third start-up providing a smart renewable energy powered IoT solution in the rubber plantation sector: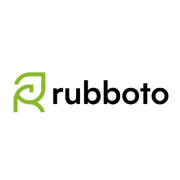 Rubboto is a combination of hardware as a service (HaaS) and software as a service (SaaS) model for rubber plantations. The start-up was founded in Central of Java. Rubboto offers a smart and renewable powered IOT device that can be attached to rubber plants, and is capable of autonomously collecting and measuring rubber sap.
The Rubboto team found both the online and onsite strategic workshops and mentoring sessions to be very helpful in assisting them to enhance their business model. Prior to this programme, Rubboto did not have a clear idea or a vision on how their business may affect its customers on a social, economic, or environmental level. The incubator program workshop taught Rubboto how to recognise and record impacts. Additionally, the program helped Rubboto to develop crucial start-up tools including a go-to-market plan and sustainability roadmap.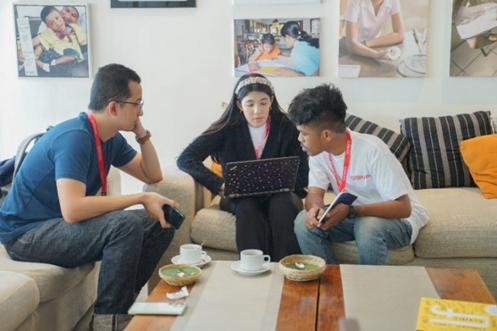 Image: Rubboto team improving their essential tools under the guidance of the programme mentor | Source: GSMA
---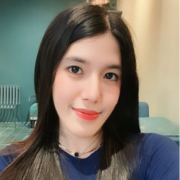 "The strategic workshops were not only theoretical but was also very hands-on. We received a lot of feedback on everything they covered. We also found that the BDP (Business Development Plan framework used during the incubation) was a game changer for us. It helped us re-organise our business by breaking down all areas of our work in detail. We actually spotted many things we'd never even considered before.."
— Danya Deluca – Founder, Rubboto
---
---
From fundamentals to driving change – the start-up ecosystem is a great place to champion green economy innovation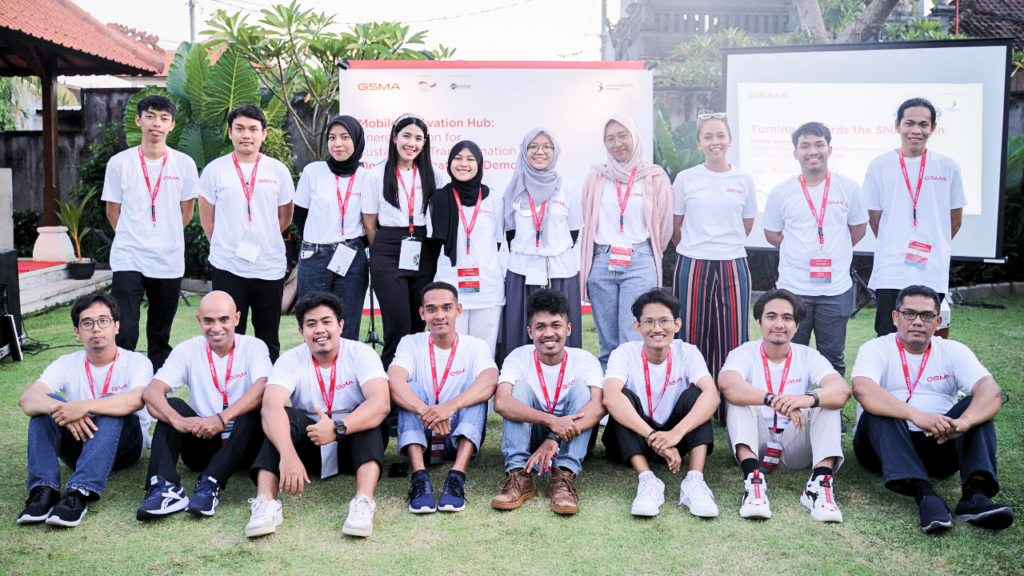 Image: Founders and C-level staff of 10 start-ups at the GSMA MIH EAST offline incubation in Bali, March 2022 | Source: GSMA
The GSMA MIH EAST incubation programme was designed to boost early-stage high-potential renewable energy start-ups' readiness and survival rate. It addressed specific needs of the start-ups through interaction with industry players and practitioners. More importantly, the programme focused on supporting the companies during their most vulnerable stages of growth, where the start-ups are facilitated with key resources, tools and connections that can enhance the start-up's independence and chances of success.
Upon the completion of the MIH EAST programme, we found that the incubation program had been a vital growth catalyst in nurturing and empowering entrepreneurs to trigger innovation and foster a thriving green energy ecosystem. The ten start-ups effectively utilised essential tools to engage potential partners and investors, and streamlined their solution management and communication, thereby showcasing the sustainable impacts of the incubation programme. For instance, Gawirea, a start-up from Eastern Indonesia leveraged the programme pitch deck, and used the knowledge gained during the incubation to win a grant from an international organisation. Similarly, another start-up from the same region, Azura, used the sustainability roadmap to highlight its positive effects on the environment and society when speaking to investors and the public.
Additionally, the incubation programme actively fostered collaboration, leading to nine potential business partnerships among the start-ups, and four collaborations between start-ups and external parties. This demonstrates the expansion of collaboration beyond the confines of the incubation program. Notably, a promising collaboration involving GIZ, Azura, and Instellar (a local incubator) from the programme holds potential to elevate the overall start-up ecosystem.
These findings illustrate how such incubation programmes support the long-term impacts and scaling of start-ups, whist helping the start-up ecosystem to shape the future of the green economy in Indonesia.
---
The Mobile Innovation Hub is funded by the German Federal Ministry for Economic Cooperation and Development (BMZ), and supported by the GSMA and its members.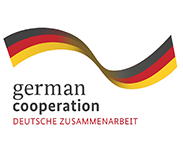 If you have any interest in partnering with us and/or further questions, please email ecosystemaccelerator@gsma.com!