Koolboks provides pay-as-you-go (PAYG) solar-powered refrigeration solutions. Koolboks' innovative product uses ice, as well as batteries, to convert the power of the sun into cooling. Thanks to this, they're cutting the cost of off-grid refrigeration by 40 per cent. What's more, with embedded PAYG technology, Koolboks are able to offer their freezers on a lease-to-own basis, a locking device embedded within the compressor links the payments and cooling. Customers can make affordable weekly or monthly instalments, bringing their solution in reach of customers who wouldn't otherwise be able to afford it.
According to the World Bank, an estimated 85 million Nigerians, over 40 per cent of the population, don't have access to grid electricity. The Food and Agriculture Organisation of the United Nations (FAO) estimates that across African countries, post-harvest losses could be worth up to $4 billion, and enough to feed 48 million people. In Nigeria, up to 40 per cent of all food produced is wasted, and a lack of access to cold storage is a major contributor to this. Even where people do have access to the grid, the power is unreliable, and backup diesel generators are ubiquitous with Nigeria's installed distributed diesel genset capacity being significantly greater than the country's grid-connected, power generation capacity. Generators are expensive and harmful to the environment. The Koolboks solution has the potential to tackle many of these challenges at once.
Following a successful pilot to test consumer response to Koolboks' products, the GSMA award will be used to launch and scale their solution in Nigeria, targeting fish traders, the majority of whom are women.
We caught up with Dominic Ayoola and Deborah Gael, Koolboks Co-Founders, to discuss their expectations for how their solution will evolve in the coming years.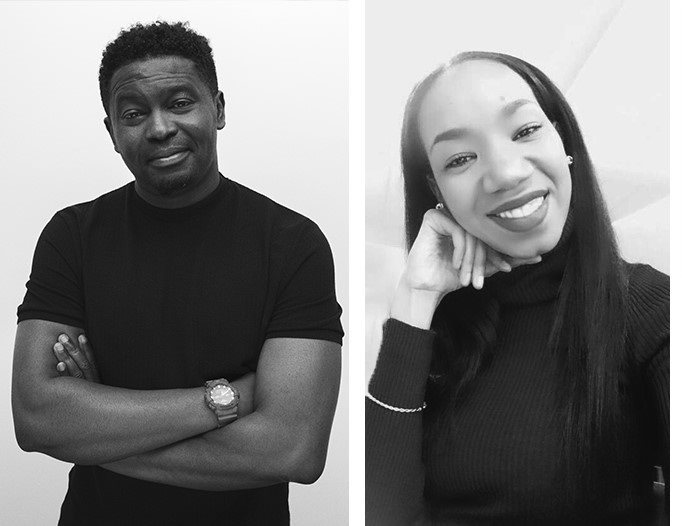 What need does Koolboks cater to?
Utilising the natural power of the sun and water, we have created a product that is able to generate continuous refrigeration for up to four days, even in the absence of power or sunlight. This is the Koolhome solar refrigerator/freezer and it comes equipped with external LED lighting and USB ports for charging of mobile phones. The product has installed in it a PAYG technology feature that enables us to offer our products on a lease-to-own basis and reduce the high upfront costs required to own solar refrigerators, thus making it affordable for all.
We provide access to financing for much needed solar-powered freezers to female business owners, the unbanked, and those who would not otherwise have access to credit. In addition to financial inclusion, our products have a compelling environmental impact. Our ice thermal refrigeration technology reduces CO2 emissions through the use of solar energy, replacing the use of diesel, and by incorporating R600a, an environmentally friendly refrigerant.
In the next 12 months, we plan to equip all of our Koolhomes with small, low-cost sensors that will enable us to connect our systems using IoT technology, and remotely monitor metrics such as temperature, humidity, battery level and energy consumption. This information, combined with billing data from our PAYG technology and CRM tools, will enable us to collect customer usage and financial information for emerging African consumers and small businesses
What are the challenges you expect to encounter in deploying the solution and with digital adoption?
As with any new technology, the successful adoption of a solar refrigeration system entails adjusting to a new way of working. We expect that our customers would require training and orientation in order to have a good experience with our products. Our sales team does a great job of ensuring that our customers are well informed about how to use Koolboks products for optimal results.
What are you expecting to learn through the GSMA project?
Through working with the GSMA, we expect to learn how the adoption of solar refrigeration on a lease-to-own basis improves profitability and impacts financial inclusion for women fish traders. We also hope to understand how the deployment of IoT PAYG leads to improved freezer monitoring and improves affordability, leading to increased access to energy for underserved. We are currently testing our products in different customer segments, and we have learned that some segments might value other aspects such as continuous cooling and resulting food preservation over acquisition of the asset itself.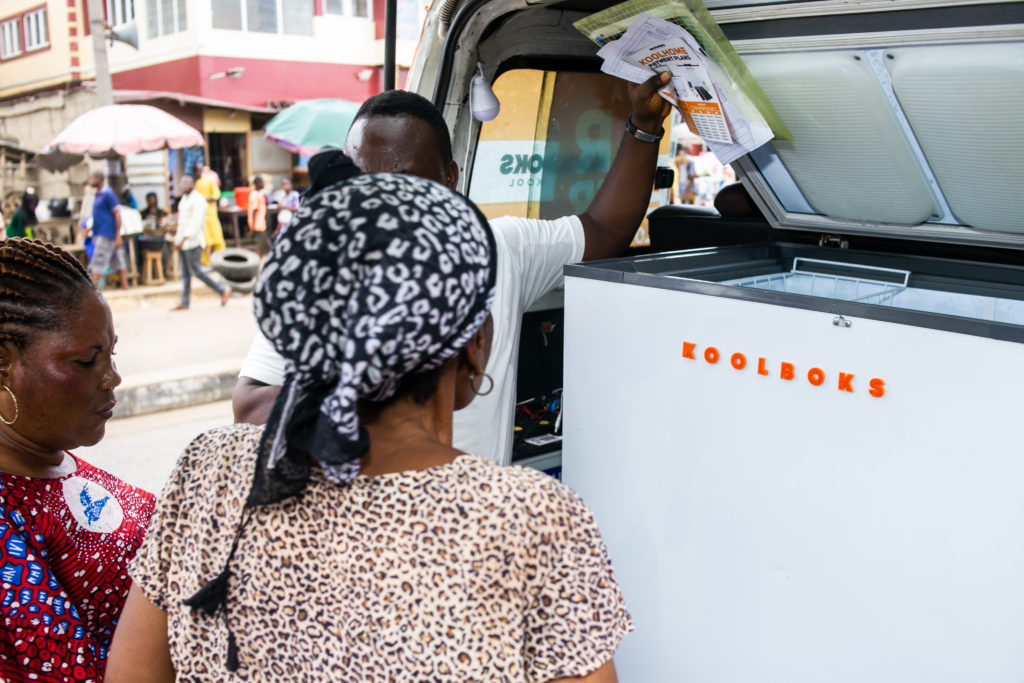 How do you see your business model evolving?
Currently, we are focused on the lease-to-own business model. We market our products to individuals and small business owners who rely on refrigeration for income generation. We are developing additional capabilities on the IoT side, enabling monitoring of asset performance and preventive maintenance. With the introduction of the low-cost sensors, we will be able to monitor our refrigeration systems remotely, and evolve our business, where we can offer cooling-as-a-service to our customer base.
This then leads to increasing access to refrigeration without requiring a large, upfront capital investment. The real-time IoT data will enable Koolboks to effectively predict and manage maintenance requirements of a growing fleet of refrigerator/freezers across the continent. In addition to IoT capabilities, we plan to expand our B2C reach in Nigeria, and expand our geographical presence to East Africa through a direct presence in Kenya, with market expansion planned in the Democratic Republic of Congo in the future.
What partnerships have you formed, and what partnerships do you hope to form in the near future?
We have formed partnerships with investors supporting our $2.5 million seed round: Aruwa Capital Management, Acumen, PG Impact, All On. With this funding, we will deploy the capital to scale its expansion across Nigeria, including building a team to support our growing B2C business and construction of a local assembly facility in the country. We also opened an affiliate office in Kenya in July, 2022, for expansion into East Africa. We are in discussions with Orange and MTN and hope to form partnerships with them in the near future, and uptakers such as Danone, Coca-Cola in the fast-moving consumer goods (FMCG) sector, as well as Amo Farm and Sebore Farms in the agricultural sector.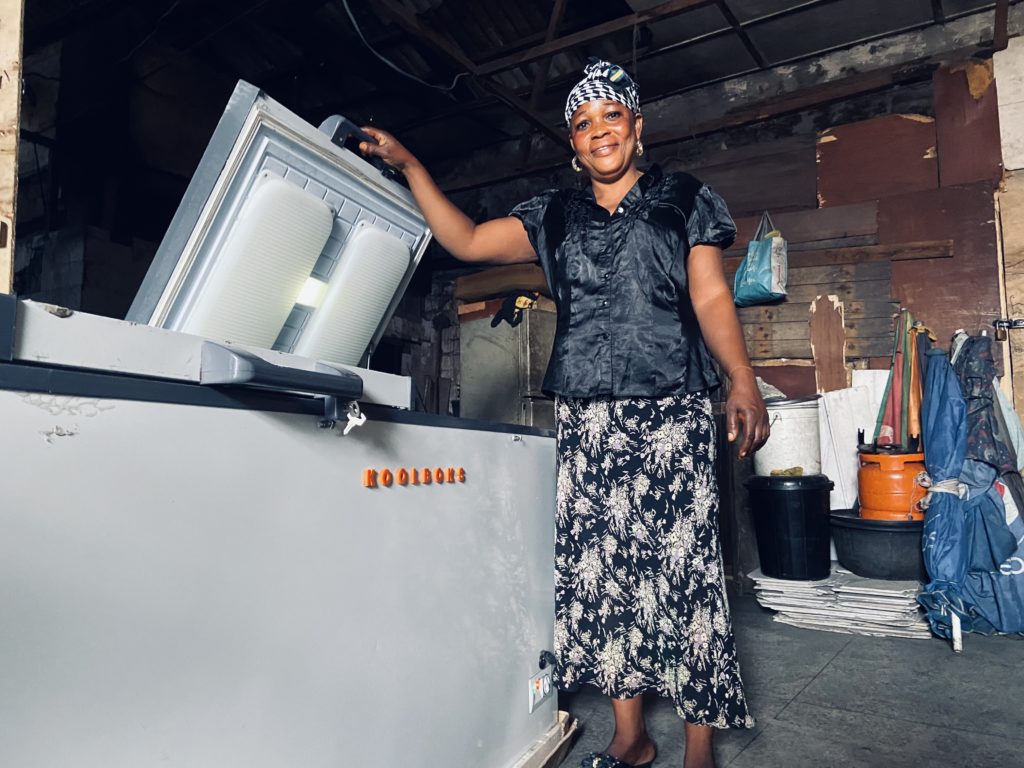 What needs to happen to make this product/ service scale and become sustainable?
Partnerships with organisations that will help us expand our reach in Nigeria and other key markets in Sub-Saharan Africa, such as telecoms and partners that work with businesses that require refrigeration for income generation, would help us expand our reach and grow our business. In the near-term, we are seeking $2 million in debt to support our working capital requirements and will be raising our Series A round in the first half of next year to support our growth projections.
THIS INITIATIVE IS CURRENTLY FUNDED BY THE UK FOREIGN, COMMONWEALTH & DEVELOPMENT OFFICE (FCDO), AND SUPPORTED BY THE GSMA AND ITS MEMBERS.