This year's World Water Week theme is, ' Seeds of Change: Innovative Solutions for a Water-Wise World', and the Digital Utilities Programme have been working with the Stockholm International Water Institute (SIWI) as a key collaborating partner in organising the conference. For the world to achieve SDG 6 – universal access to water – we need to adopt innovative approaches. This blog provides an overview of our contributions to the conference, and the sessions we will be keeping an eye on. The conference is free to attend online (charges apply for in-person attendance).
What we'll be doing at World Water Week
We have co-developed the, 'Harnessing the digital revolution for water innovation' seminar series. The sessions will explore the importance of digital transformation in:
Catalysing global water management
The challenges and opportunities related to integrating data-driven culture in water management and
The essential role of partnerships in promoting innovation in the water sector
Our session on partnerships, happening in-person on Wednesday, 23 August at 11:00 CEST, will feature a keynote from the Asian Development Bank and a panel with speakers from the Chinese Academy of Sciences, Imagine H20, and the GSMA Innovation Fund's alumni, JanaJal and Wonderkid. JanaJal delivers safe drinking water using technology-based solutions in India. Their products include water ATMs, on-site filtration units and the recently developed water-on-wheels (WOWs) service. WOWs are mobile water dispensers, fitted to modified autorickshaws that deliver mobile water ATM services.
Wonderkid is a technology provider that designs, develops and deploys simple, intelligent software and dashboards that transform utilities, governments and the private sector through data analytics. Their solutions are actively in use in over 34 public institutions across Africa. 
Separately, on Monday, 21 August at 17:00 CEST, together with the World Bank and IDRICA, we are co-convening a session on 'Practical ways to ride the digital wave in water utilities'. This session builds upon our previous report on digital adoption by water utilities in Kenya, and a global survey with the World Bank on digital adoption with water utilities in low- and middle-income countries (LMICs). During the session, we will explore practical steps for water utilities to modernise and digitise their operations and provide practical guidance to create a digital journey that fits each water utility's specific needs and maturity level.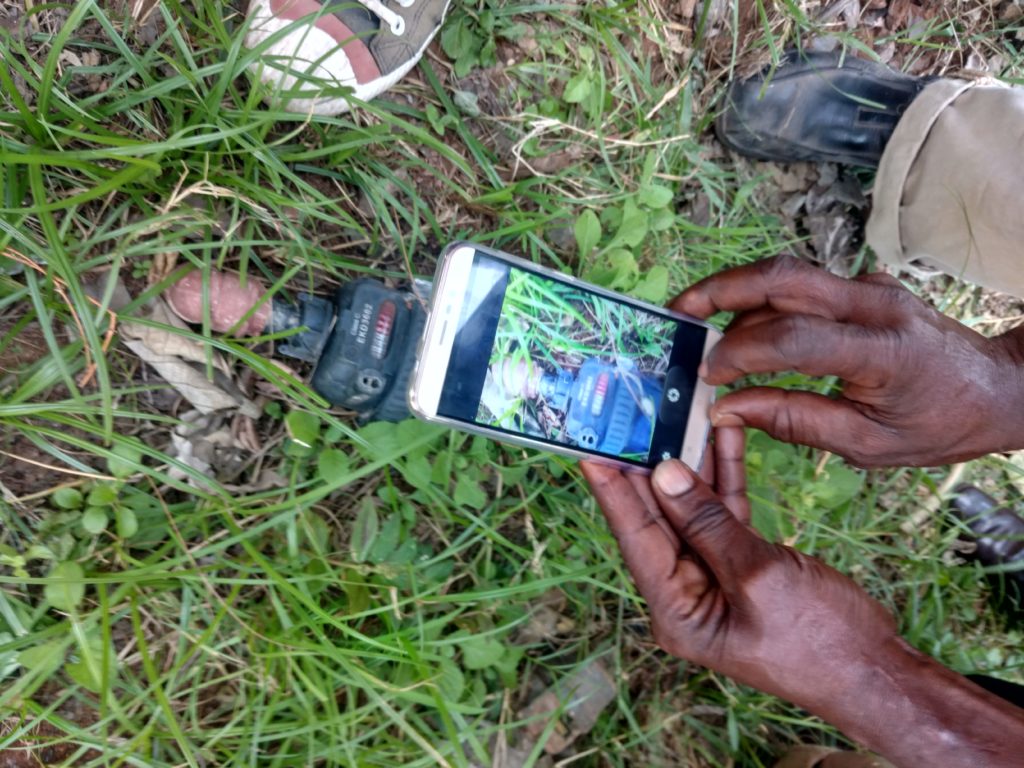 Other sessions that have caught our attention
The World Water Week programme is full of exciting sessions on digital innovation, public-private partnerships and innovative financing, and water and climate. Below are some of the sessions that we're most excited about.
Digital innovation and launching innovative models
The expansion of mobile connectivity and frontier technologies is paving the way for the adoption of digital solutions to help address essential service gaps. These solutions are increasingly transforming how essential utility services are operated and delivered, unlocking innovative business models that make these vital services such as water and sanitation more accessible, reliable, sustainable and affordable. In the water sector, solutions such as smart meters and water ATMs are becoming more ubiquitous, enabling more efficient utility operations and increased access to clean water for underserved households. Similarly, in sanitation, innovative technology and business models are lowering the operating costs of providers and expanding service provision. These sessions present use cases on the role of technology in advancing the digitalisation of water and sanitation systems, and what it takes to get there.
Digital innovations broadening access and economic opportunities in WASH services
Date and time: 21 August
Time: 09:00 – 09:30 CEST
Format: Online
Summary: What role can digital apps play in supporting the delivery of services? As part of our work in 11 towns in Bangladesh, we have introduced apps for ordering sanitation services and engaging with municipalities. We highlight findings from a recent review of what has worked, and what could be improved.
How can partnerships drive the digitalisation of the water sector?
Date and time: 24 August
Time: 08:00 – 09:00 CEST
Format: Online
Summary: How are utilities helping one another implementing innovations and digital tools? In this session, GWOPA and three regional platforms for water and sanitation operators from Europe, Latin America and South-East Asia will discuss cases of partnerships that through innovation and digitalization are helping utilities making progress towards the SDGs.
Imagine H2O presents the Swedish Fish Tank
Date and time: 20 August, 15:00 – 16:30
Format: Hybrid
Summary: Since 2018, Imagine H2O's Urban Water Challenge has funded over 35 pilot projects in cities around the world. This year, the Swedish fish will lead a lively panel debating controversial statements followed by pitches from the Urban Water Challenge finalists that try to win over the Swedish fish and the audience! Tune in for to hear pitches from future-focused solutions.
Data-driven water systems solutions for communities
Date and time: 21 August, 17:00 – 18:00 CEST
Format: Online
Summary: This session explores the intersections of AI-centric data, analysis and water research and management as it relates to community-driven actions for equitable water solutions for all.
Design and AI to enhance water quality monitoring
Date and time: 23 August, 12:00 – 12:40 CEST
Format: Hybrid
Summary: From IBM and Deltares, join global leaders in hydrology, agriculture, and technology to learn about a free digital tool for water quality monitoring. The recently released Aquality App is an easy to use, global solution that leverages machine learning and other advanced technologies to assess conditions and identify issues such as water pollution.
Innovative partnership models and public-private collaboration
Rapid urbanisation, climate change and increasing inequalities are widening the urban service divide, posing complex challenges to cities and utility service providers. Over time, we have observed how critical innovative partnerships between the public and private sectors are. Bringing together the resources, expertise and innovative technology of start-up companies and the public sector's knowledge, existing customer base and resources can help fill critical service gaps. The sessions below discuss the need for collaboration in improving water and sanitation access and highlight successful examples from across the world.
Rethinking collective action and investment planning for a water secure
Date and time: 20 August, 08:00 – 09:00 CEST
Format: Online
Summary: Following on the launch of the RETHINKING coalition at the UN2023 water conference, this session aims to share a call for action and lessons learned from our process of radical collaboration. Featuring: Danone, the UK Foreign, Commonwealth & Development Office, Global Water Partnership, Government of Chile, Saguapac, the Green Climate Fund, the Inter-American Development Bank, The Nature Conservancy, Veolia, WaterEquity Inc., and the World Business Council for Sustainable Development this session promises to offer broad insights.
Partnering to innovate sustainable sanitation solutions for water scarce areas
Date & time: 22 August, 11:00 – 12:30 CEST
Format: In person
Summary: In 2016, UNICEF and the Kitui County Government, Kenya were partnering to improve access to water supply and sanitation in the water-scarce areas. This session discusses the methodology, the challenges, and successes encountered which grew into a global partnership. We will include a group exercise and Q&A.
Collaborate to accelerate: Innovating for future-focused water security
Date and time: 23 August, 07:00 – 08:00 CEST
Format: Online
Summary: The session will discuss the importance of multi-stakeholder collaboration to successfully test, validate and embed future-focused innovation in the water sector. The discussion will revolve around the drivers, barriers and enablers for collaborative innovations on digitalisation, NBS, WASH, climate change, and water-nexus approaches; and will be supported by case studies.
Building water stewardship through innovation: The experience of the 100+
Date and time: 23 August, 10:00 – 11:30 CEST
Format: Hybrid
Summary: Hosted by the 100+ Accelerator, an open innovation program powered by AB InBev, Colgate-Palmolive, Unilever, The Coca-Cola Company, and Water Foundry Ventures, a fund investing in water solutions, the session will feature cutting-edge water innovations implemented by five startups across corporate value chains.
Innovative financing
The global costs of achieving SDG 6 exceed $1 trillion a year (1.2% of global GDP), and all current estimates of spending are well below this this. Considering the urgency of the climate challenges, the water sector is in acute need of significantly more funding. At the same time, the sector has long been dogged by issues of poor financial performance by water utilities. The sessions flagged below cover the grand topics around what needs to be done to enable that acceleration in financial flows at the global level, as well as the sessions that take a deep look at the viability of operators and utilities across contexts.
SIWI Seminar (3/3): What sparks and fuels innovations in financing water?
Date & time: 20 August, 10:00 – 11:30 CEST
Format: Hybrid
Summary: The session will discuss challenges and opportunities for scaling up financing for the water sector to accelerate SDG6 achievement through supporting the enabling conditions and innovative instruments and solutions. The session will specifically discuss the role of international collaboration to achieve SDG6. Expect discussion on the enabling conditions (financial sustainability, creditworthiness, access to financing, etc.) and innovative instruments and solutions (blended finance, credit enhancement/de-risking, climate funds, green/blue impact bonds, etc.).
Unlocking financial sustainability of SMEs to achieve SDG6
Date and time: 20 August, 13:00 – 13:40 CEST
Format: Hybrid
Summary: Revising the journey of small and growing businesses towards creditworthiness and bankability, this session will present the testimony of SMEs in WASH and waste, and gather experts in catalytic investment, to talk about their crusade testing innovative finance approaches and achieving sustainable financing. A session that should be high on the list for anyone interested in how SMEs can thrive in the water sector.
Making public toilet operations financially viable for gender equity
Date and time: 21 August, 08:00 – 09:00 CEST
Format: Online
Summary: Featuring Bhumijo, a current GSMA Innovation Fund award recipient, this session explores how they and Saraplast, two South Asian sanitation enterprises, as they tested and combined multiple revenue streams to achieve profitability and positively impact lives of their workforce and customers.
Quest for the holy grail: Accelerating investment in water
Date and time: 22 August, 08:00 – 09:00 CEST
Format: Hybrid
Summary: The session will present an overview of current water financing needs in Asia and the Pacific, examine challenges in attracting private sector investment, and using public sector financing effectively and efficiently to support water security. It will present good practices from the region on how to overcome these identified challenges.
Transforming water financing: Paving the way for a sustainable future
Date and time: 24 August, 14:00 – 15:30 CEST
Format: In person
Summary: This session aims to inspire decision makers to adopt innovative financing mechanisms by sharing successful cases of innovative financing mechanisms that are opening new opportunities towards the achievement of SDG6.
Water, sanitation and climate
The water sector is at the very core of many of the challenges climate changes poses to the world. At the same time, and not known by many, the water and wastewater sectors are significant contributors to GHG emissions. Methane from onsite-sanitation (i.e. excluding sewer systems) alone account for 4.7% of global methane emissions. At the city level, these numbers are non-negligible. For example, recent research in Kampala found that GHG emissions from sanitation contribute to more than half of the total city-level emissions. Taken together, most estimates suggest that the water and wastewater sectors contribute 10% of total global GHG emissions. The water sector is also the main vector for the human-centric climate impacts, water-related disasters account for 95% of all disasters in terms of numbers of affected people, and 80% of climate change. Economic losses related to water insecurity are already estimated to total over $370 billion: $260 billion from inadequate water supply and sanitation, $120 billion from urban flood damages, and $94 billion due to insecurity of irrigators. The sessions highlighted below are a sample of those at the conference, and cover some of the latest global developments in the research, as well as updates from the organisations at the leading edge of global climate negotiations.
SIWI Seminar (2/3): Innovation for water and climate
Date and time: 22 August, 08:00 – 09:30 CEST
Format: Hybrid
Summary: This session explores technological, policy and social innovation in cities. Cities are vulnerable to climate change threats including flooding and heatwaves. We highlight how innovation can help address these problems through technological development and behaviour changes. The session also looks into understanding how innovation can help the most vulnerable communities.
A new generation of urban climate solutions
Date and time: 22 August, 15:00 – 16:30 CEST
Format: Onsite
Summary: Solutions for climate mitigation and adaptation remain under-utilized in urban water management plans. This workshop will share knowledge on the role freshwater has to increase climate security and urban resilience, with co-benefits for enhanced biodiversity, healthy ecosystems, resilient livelihoods and showcase examples from regional urban representatives from around the world.
Watering the NDCs: Innovative approaches to achieving water-smart climate resilience
Date and time: 23 August, 10:00 – 11:30 CEST
Format: Hybrid
Summary: Under the Paris Agreement, countries make voluntary national climate commitments called Nationally Determined Contributions (NDCs). The NDCs are important as they outline what a country intends to do to address climate change challenges, along with the resources that are required to achieve this. While many NDCs mention water, most do not yet include it in a meaningful or measurable way. This session will launch two new publications that look at the complex role of water in national climate commitments and planning.
Wastewater's contribution to decarbonisation
Date and time: 24 August, 09:00 – 09:40 CEST
Format: Hybrid
Summary: Wastewater has an important role in achieving climate and water goals as a "new source" of water and innovative treatment technologies. 80% of wastewater is discharged without treatment, and current treatment is energy intensive, accounting for 4-5% global GHG emissions. New technologies can improve water quality without increasing GHG emissions.
Mobilising innovations: Taking action on climate resilient sanitation
Date and time: 22 August, 08:00 – 09:30 CEST
Format: Hybrid
Summary: Poorly managed sanitation emits greenhouse gases through methane production, transportation, and energy use, while climate change damages and disrupts sanitation facilities and services and displaces people. This session will share the latest evidence on this topic and showcase innovations in climate resilient sanitation.
Circularity and water
The 'water cycle' is a very established concept, and taught on courses the world over, so circularity might not seem like such a fresh idea. However, the world has changed rapidly and there is real focus on resource recovery from wastewater in light of new contaminants and opportunities for value recovery. The sessions below showcase some of the latest developments and thinking.
From linear to circular and resilient: Transforming the water sector
Date and time: 22 August, 06:00 – 07:00 CEST
Format: Online
Summary: From the World Bank and International Water Association this session looks at incorporating circular economy and resilience principles to transform the water sector and achieve 3 key outcomes: deliver resilient and inclusive water services, design out waste and pollution and regenerate and preserve natural systems. All while making the water sector more financially sustainable.
Global innovations for urban water circularity: State-of-the-art
Date and time: 23 August, 10:00 – 11:30 CEST
Format: Hybrid
Summary: This session showcases recent innovations in sustainable, decentralized water reuse technologies, necessary business models and regulative frameworks as effective alternatives to centralised urban water management (UWM) infrastructure. It will provide a discussion platform on best practices how to upscale and mainstream innovative on-site UWM solutions to enable urban water circularity.
Transition to circular economy in water management in cities
Date and time: 23 August, 15:00 – 16:30 CEST
Format: Hybrid
Summary: The multi-stakeholder roundtable will provide scientific evidence and water security solutions allowing policymakers to develop science-based policies in managing water in cities and rural settlements in the face of global change. The event will focus on circular economy in urban water management for adaptation and resilience to climate change.
Are you going to be at World Water Week?
We are excited to continue the conversation at World Water Week and look forward to sharing our work on innovation and deepening our engagement with others in the sector. If you would like to meet with our team or Innovation Fund alumni, JanaJal and Wonderkid in Stockholm, please email Zach White, Senior Insights Manager at zwhite@gsma.com. We look forward to seeing you at World Water Week to sow these seeds of change towards a water-wise world.
The Digital Utilities programme is funded by the UK Foreign, Commonwealth & Development Office (FCDO), and supported by the GSMA and its members.