This is the fifth blog in a 6-part series to mark the update of the GSMA Mobile Internet Skills Training Toolkit (MISTT). You can read Part 1 here, Part 2 here, Part 3 here and Part 4 here. The series deep dives into each of the new MISTT modules (Online Safety, Mobile Money, Android, Accessibility Features and KaiOS), and discusses the importance of digital skills in relation to each area. For this fifth blog, authored by Sebastien Codeville, we focus on the KaiOS module.
KaiOS is a mobile operating system for so-called smart feature phones; affordable, non-touch devices that come with smartphone-like capabilities such as apps, 3G or 4G, Wi-Fi, and GPS. With this new category of phones, we at KaiOS aim to help close the digital divide by overcoming one of the main barriers to internet access: the affordability of devices and data.
Together with our partners, we're making progress towards this goal: we've connected 140 million people already through smart feature phones, and the average cost of devices and data decreases rapidly around the world.
But solving the affordability challenge is just half the battle. Once first-time internet users have a device and data bundle they can afford, what should they do with the Internet, and how does it work? This is where the GSMA's Mobile Internet Skills Training Toolkit (MISTT) comes in.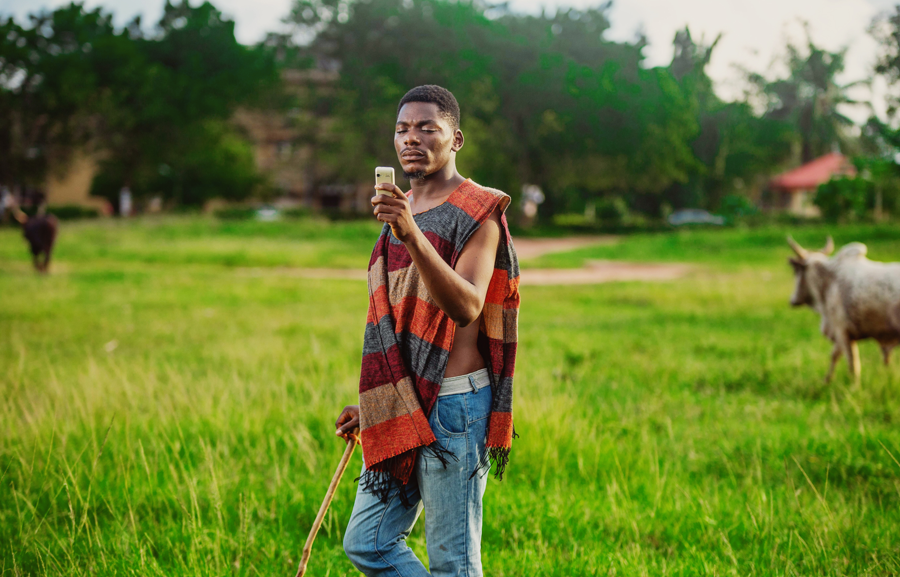 Solving the digital skills gap
Through research from the GSMA and our own experience working with mobile operators to bring KaiOS-enabled phones to market, we've identified local salespeople as crucial players in closing the digital skills gap. Their role extends far beyond simply selling a device; often they actually need to sell the Internet to their customers.
A typical scenario: a customer enters a store to replace his or her existing 2G phone. They might not be aware of the existence of a smart feature phone that provides Internet and apps at a price they can afford. Even if they know this, they might not understand the benefits when their current 2G phone serves them just fine; why pay extra for something you don't need or understand?
At this point, it falls on the retail salesperson to either make a case for the Internet — not a simple task — or go for the easy sale; another 2G handset.
The MISTT equips the salesperson to do the former. And since KaiOS-enabled smart feature phones are not the same as a (low-budget) smartphone, we've developed a specific MISTT module on KaiOS, together with the GSMA. The toolkit's content turns the seller into a qualified trainer on the Internet's benefits and pitfalls, as well as everything related to smart feature phones running KaiOS.
What's next?
We're excited about the continuous development of our MISTT module. Potential first-time internet users who can't afford a low-budget smartphone are precisely those customers most likely to rely on the salesperson's advice. But it doesn't end there, as the MISTT complements many other initiatives from both the GSMA and KaiOS.
Zooming out a bit, the MISTT fits perfectly with our broader strategy at KaiOS and the initiatives we have in place to help bring the Internet to everyone.
For example, we're currently rolling out a Device Financing programme that brings the effective cost of a 4G smart feature phone close to the price of a 2G device. We're also optimising the overall design and user experience of KaiOS for those who have lower levels of literacy. And we're further expanding our collaboration with the GSMA by bringing the MISTT to more mobile operators, integrating the MISTT content into our Life app, as well as through membership of initiatives such as the Digital Inclusion Lab and the Mobile Digital Skills Alliance.
We're always open to collaborating with as many organisations as possible. We want to close the digital divide completely by solving the affordability challenge and by breaking down the mobile skills barrier. Together, we can connect the billions of people who still lack basic internet access, and we can do it in years, not decades.
Click here to download the full GSMA Mobile Internet Skills Training Toolkit, available in multiple languages. You can also watch a short video to learn more about what's covered in the KaiOS module.