This is the fifth post in a blog series highlighting the efforts that mobile network operators have taken to help tackle the COVID-19 pandemic in their respective markets.
---
In this interview Cassava Fintech-Burundi's General Manager, Wood Gitobu, explains how COVID-19 has impacted Burundi and reflects on how Econet Wireless, through its subsidiary Cassava Fintech has contributed to tackling COVID-19 across the country, as well as outlining future plans for responding to the pandemic.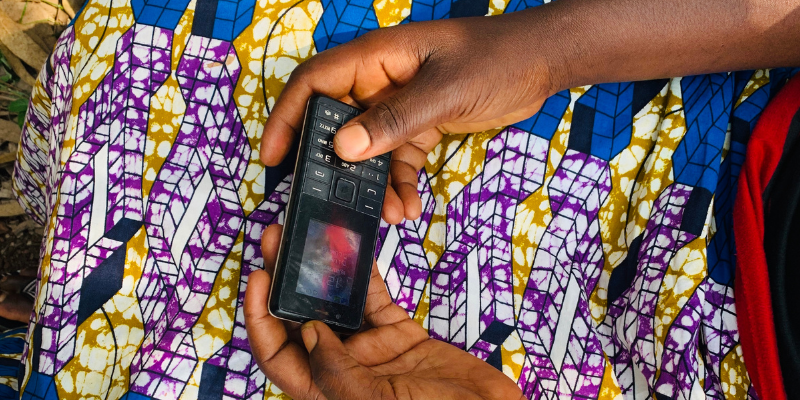 ---
GSMA: How has COVID-19 impacted Burundi?
Wood Gitobu: COVID-19 infection and mortality rates have been relatively low in Burundi with a total of 422 total cases, with 336 recoveries and one fatality. However, the ripple effects from the rest of the world continue to be felt locally.
Burundi being a small economy and geographically landlocked, depends a lot on her neighbours to import or export commodities and supplies. Suspension of cross-border travel has impacted businesses with imported commodity shortages and price increases.
Up to 50% of Burundi GDP comes from foreign aid, with the majority flowing through government and NGO projects. Many projects have stalled or been suspended for the last six months impacting many livelihoods. With reduced forex inflows from key source markets due to global economies downturn and limited exports, foreign currency has been scarce affecting businesses particularly telecoms with large foreign currency denominated obligations.
GSMA: In what ways have you supported your country's response to COVID-19?
Wood Gitobu: We have been working closely with the Burundian Health Ministry to disseminate communication on WHO protocols via SMS, OBD and social media. Econet Wireless extended a donation of assorted medical supplies and equipment to the Health Ministry worth Bif 100 million.
The company ensures that WHO protocols are strictly observed and implemented across all our customer service shops to mitigate against the spread of infections to customers and staff. The company installed public/ customer hand-washing points and hand sanitizing as well as body temperature checks at all staff and customer touch points.
Through Cassava Fintech, we have been promoting cashless payments as a preferred hygienic mode to transact with incentives for merchants to promote e-payments.
GSMA: How has COVID-19 affected your operational areas and stakeholders that you work with?
Wood Gitobu: The suspension of travel and interaction with stakeholders has resulted in delays of planned projects with negative impacts on revenue. Additionally, limited interaction with customers for trade development activities has slowed our subscriber and revenue projections.
Within the broader ecosystem, delays in international logistics and increased related costs have further eroded our ability to deliver on projects, especially technical instalments from a supply point of view.
GSMA: How have you responded to COVID-19 outside of your normal operations?
Wood Gitobu: We have many partnerships with various development and humanitarian organisations that are running community support programmes through government targeting COVID-19 affected families and communities through mobile money enabled cash transfers. We have developed a customised tariff for such projects by zero-rating transfers for the partners we work with.
GSMA: What challenges have you experienced responding to COVID-19?
Wood Gitobu: One of the major challenges in Burundi has been that many people do not believe that COVID-19 is indeed real due to a lack of factual information. One of the many negative implications of this disbelief is that it can expose our staff to risk.
A conflict with the social distancing protocols where we had to meet, register, and train beneficiaries within a short timeline also presented a challenge.
Suspension of planned projects along the way due to changes in the government and the ministries has also affected or delayed planned project approvals.
GSMA: What are you most proud of in terms of your response to date?
Wood Gitobu: Despite the challenges, we have been able to seamlessly deliver on our promise to our customer of unmatched experience. Good and intentional collaboration and partnerships, especially between development partners, humanitarian and private sector players have unlocked opportunities within the communities where we operate. As an integrated solutions company, we continue to play a pivotal role in COVID-19 pandemic mitigation across Africa.
GSMA: Do you think the perceptions of the role of connectivity/access to mobile money services during crises has changed in the past few months?
Wood Gitobu: Perceptions have definitely changed in a positive way. We have noted that some of the humanitarian organisations that previously did not consider the option to adopt digital payments are now warming up to the idea. Not only are they seeing the efficiency and effectiveness but also the affordability and savings on their budgets. Beyond the cash support, we are able to build longer-term relationships with cash recipients through other services available via mobile technology such as savings clubs, nano-credit access and micro-insurance.
GSMA: What future plans do you have as a result of your experience responding to COVID-19?
Wood Gitobu: Econet Group, through her subsidiary Cassava Fintech international, has developed and rolled out a mobile based, blockchain powered, secure and global health information platform (digital health card-yellow fever card) for capturing information for a testee, including tester (nurse or doctor); the COVID-19 test type (PCR, Antigen, RDT); test results; test kit details and the location of testing, to ultimately generate a report that a testee can share with government authorities, airlines, hotels, transportation companies, employees, academic institutions to enable verification of COVID-19 status and tracking. All this will be hosted on Sasai a "super all-in-one" which is a global social payments application that allows you to PAY, CHAT & EXPLORE. Plans are underway to implement this in Burundi.


This initiative has been funded by UK aid from the UK government and is supported by the GSMA and its members.The views expressed do not necessarily reflect the UK government's official policies.