This post is part of a blog series on funding provided by the UK Foreign, Commonwealth & Development Office (FCDO) that the GSMA awarded to nine previous grantees in the water, sanitation, education, health and food security sectors which enabled them to continue delivering essential services to customers following the outbreak of the COVID-19 pandemic. Here we look at the role of the fund in helping the Ecosystem Accelerator start-ups scale their operations in the agriculture, education and health sectors.
The COVID-19 pandemic has had a profound impact on the digital landscape around the world. Social distancing measures and stay-at-home orders put in place to curb the spread of the pandemic have led individuals, businesses and governments to shift their activities online. This has brought to light the value of mobile technology for social and economic wellbeing. However, COVID-19 has also reinforced the impacts of the digital divide, as those with limited access to digital services are less able to mitigate the economic and social disruptions to their lives. It is therefore important that innovators continue to scale their solutions to reach new audiences while also developing new ways to deliver services remotely.
Scaling new services in the pandemic
The funding provided by the UK Foreign, Commonwealth & Development Office (FCDO) that the GSMA awarded has supported companies in developing new services to meet the changing needs of their customers in light of the pandemic. KEA Medicals, a digital health company in Benin, initially received a grant from the GSMA Ecosystem Accelerator Innovation Fund to create a mobile-enabled (USSD and mobile app) digital health identity that holds a patient's emergency medical information and medical history. By March 2020, KEA Medicals had rolled out its solution to more than 24,000 users and numerous health professionals.
With support from the aforementioned funding, the company then deployed a telemedicine platform and COVID-19 self-diagnosis tool. This allowed KEA Medicals to build on its prior experience in the health industry. For example, the company has existing relationships with healthcare professionals, governments and other key stakeholders, which are useful when building a new digital health service. KEA Medicals' existing business also helps to scale the telemedicine platform and COVID-19 self-diagnosis tool as the KEA Medicals brand is already known by patients, which can help the company to overcome any trust barriers that might exist when using new digital health tools. The telemedicine platform reached 4,021 users at the end of December 2020, having launched in August that year.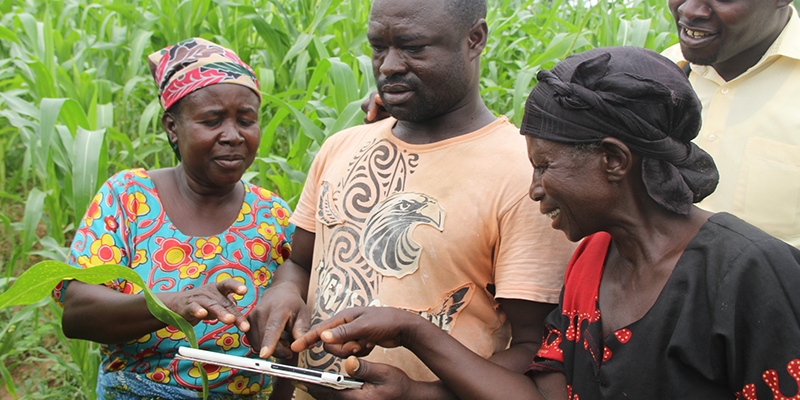 AgroCenta is another company looking to scale by providing additional services related to its core business. AgroCenta already connects smallholder farmers to a wider online market through its digital food distribution platform. This allows farmers to access multiple services, including credit, truck delivery and real-time market information. Using the funding provided by the UK Foreign, Commonwealth & Development Office (FCDO) that the GSMA awarded, the company built a new service called Sentinel, which disseminates health and safety information on COVID-19 to smallholder farmers. The service, launched in December 2020, reached 27,000 users at the end of its first month.
Sentinel helps to position AgroCenta as a one-stop shop for farmers' needs; at the same time, it opens up new potential revenue streams. In addition, there is scope to integrate Sentinel with AgroCenta's digital food distribution platform, which could help to attract new users who, in turn, might use the platform for their other needs in the future. This could also help to improve user retention since it allows farmers to access multiple services through a single interface.
EdTech start-up Eneza Education partnered with mobile operators to use SMS and USSD technologies to deliver educational content to students across four markets in Sub-Saharan Africa. This includes Côte d'Ivoire, where the funding provided by the UK Foreign, Commonwealth & Development Office (FCDO) that the GSMA awarded allowed Eneza to add new server capacity and expand its marketing efforts, helping the service reach over 300,000 users by the end of December 2020. Eneza plans to reach five million more learners with operations in six countries in West and East Africa by 2022. The company is also seeking to develop its business-to-business (B2B) channel to provide learning management solutions to school districts.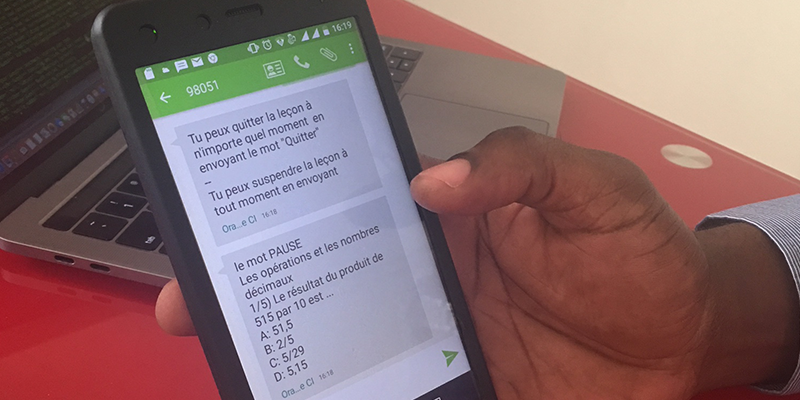 Scaling users through new go-to-market strategies
Other companies involved in the project have launched new go-to-market strategies in order to scale their operations. Prior to the pandemic, Sri Lanka-based telemedicine platform oDoc was predominantly a business-to-business-to-consumer (B2B2C) organisation. This meant oDoc sold access to its telemedicine platform to corporates, which then offered the service as part of their employee benefits package. However, due to the financial impact of the pandemic on several sectors of the economy, it became more difficult to sell access to the telemedicine platform in this way. As a result, oDoc pivoted to a business-to-consumer (B2C) model.
The funding provided by the UK Foreign, Commonwealth & Development Office (FCDO) that the GSMA awarded enabled oDoc to step up its marketing activity to increase awareness of the service. It also allowed oDoc to redesign its website to make it more user-friendly. This helped oDoc capitalise on the growing demand for telemedicine services as many people avoided visiting hospitals and clinics for medical consultations due to fear of contracting the virus. The number of B2C users on oDoc's platform grew threefold following the outbreak of the COVID-19 pandemic. Furthermore, growth continued even as lockdown restrictions lifted, with oDoc investing in this segment of their business.
Other telemedicine services involved in the project witnessed strong growth in B2B demand. Sehat Kahani is a digital health start-up in Pakistan which connects home-based female doctors with communities where access to quality healthcare is limited. During the pandemic, Sehat Kahani has seen strong demand from corporate customers for its telemedicine platform. As of March 2021, the start-up had 51 corporate customers, compared with nine before the outbreak of the pandemic. A key driver of the increased demand was the mental health component that Sehat Kahani added to its platform using the funding provided by the UK Foreign, Commonwealth & Development Office (FCDO) that the GSMA awarded. This was important in helping the platform to support people suffering from depression or other mental illnesses amid the pandemic.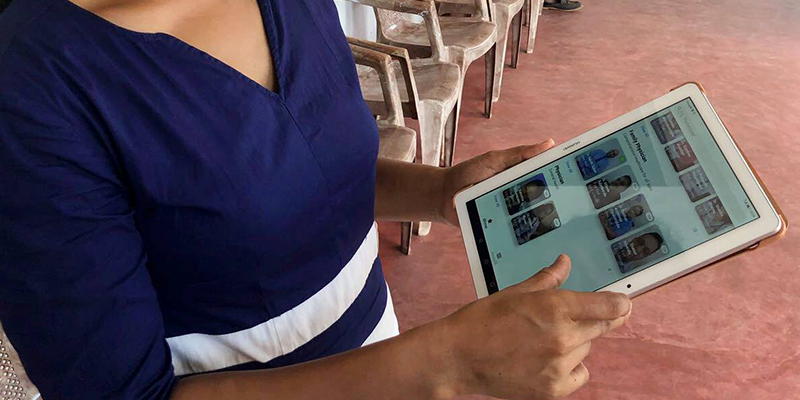 Overcoming the 'chicken and egg' problem – scaling platforms in the pandemic
Some digital services use a platform-based business model, whereby they create value by facilitating exchanges between two or more interdependent groups. An example of this is the telemedicine platforms operated by KEA Medicals, oDoc and Sehat Kahani, which connect patients and doctors. One of the biggest barriers that platforms face when scaling is the 'chicken and egg' problem: when both sides of the platforms are essentially equal, it is hard to scale one group of users without the other group already on the platform. While the pandemic has led to a surge in patients using telemedicine platforms – driven by new marketing campaigns, COVID-19 consultations and fears of catching the virus in public spaces (such as hospitals) – platform owners need to ensure they have a sufficient supply of doctors to cope with increased demand.
Through the funding provided by the UK Foreign, Commonwealth & Development Office (FCDO) that the GSMA awarded, Sehat Kahani was able to train 500 female doctors and specialists and 35 intermediaries whose health practices have been affected by the pandemic. It also introduced a chatbot function on its platform to allow patients to conduct primary level assessments for COVID-19-related queries prior to consulting with a doctor. Meanwhile, oDoc's partnership with the Ministry of Health and the ICT Association of Sri Lanka helped it to connect with new doctors. In 2020, oDoc onboarded 370 doctors, helping it to accumulate over 600 active doctors on its platform. In both cases, the increased supply of medical professionals allows patients to get appointments more quickly, which helps to maintain customer service levels on the platform.
With the influx of new doctors, it is important for telemedicine services to provide training on how their platform works. Sehat Kahani conducted training through a mix of one-to-one online meetings and recorded sessions. There were some challenges with regard to fluctuations in internet connectivity and consistent access to a smartphone or laptop in households where devices are shared. This highlights the importance of connectivity as more businesses adopt these training methods to incorporate a blended-learning approach.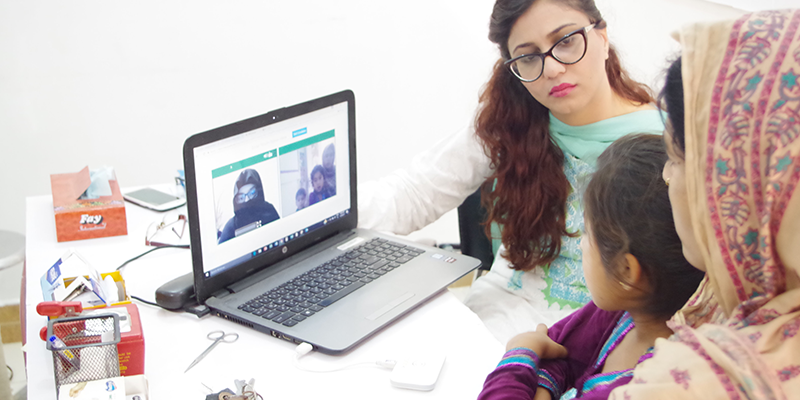 On the path to scale
The unique set of circumstances created by the pandemic fuelled demand for digital services, helping AgroCenta, Eneza Education, KEA Medicals, oDoc and Sehat Kahani to reach new users. In some cases, this meant developing new services, such as AgroCenta's Sentinel and KEA Medicals' telemedicine platform. In other cases, it meant finding new ways to scale existing platforms – for example, oDoc's pivot to a B2C model or Sehat Kahani growing its enterprise customer base. Strategies to scale demand were combined with new measures to increase supply, such as partnering with governments to bring new doctors onto telemedicine platforms, which was key to preserving service levels.
The experiences of digital services during the pandemic highlight the effectiveness of using low tech to maximise reach. This is demonstrated by Eneza Education, which uses SMS and USSD technology to allow learners to access content across different devices and network generations (i.e. 2G, 3G and 4G). This shows the value of partnerships with mobile operators, which can provide digital services with access to mass communications channels. However, scale is not just about size. Some solutions may achieve their appropriate scale within a market niche, reaching a relatively small number of users. Either way, appropriate structures need to be put in place to achieve sustainability in the long run. This requires digital services to develop innovative ways to monetise their solutions, which will help to ensure they can continue enhancing the daily lives of millions of people.
---
The Ecosystem Accelerator programme is supported by the UK Foreign, Commonwealth & Development Office (FCDO), the Australian Government, the GSMA and its members.