This post is part of a blog series on funding provided by the UK Foreign, Commonwealth & Development Office (FCDO) that the GSMA awarded to nine previous grantees in the water, sanitation, education, health and food security sectors which enabled them to continue delivering essential services to customers following the outbreak of the COVID-19 pandemic. Here we look at the impact of the fund on the selected Ecosystem Accelerator start-ups – AgroCenta, Eneza Education, KEA Medicals, oDoc and Sehat Kahani.
KEA Medicals, oDoc and Sehat Kahani: Delivering remote health solutions
The COVID-19 pandemic has magnified weaknesses and gaps in healthcare systems. Developing countries in particular often lack adequate healthcare facilities, supplies and workers to ensure the rapid testing and detection of infections. As a result, health systems have become overwhelmed by COVID-19 outbreaks. This highlights the pressing need to strengthen health systems.
Digital solutions are likely to play a key part in addressing systemic challenges in healthcare. Three of the Ecosystem Accelerator start-ups that received a grant from the GSMA operate in this area. KEA Medicals provides medical identity solutions to patients and hospitals in Benin, while oDoc and Sehat Kahani deliver mobile-based telemedicine services in Sri Lanka and Pakistan respectively.
The grants provided by the GSMA enabled KEA Medicals and Sehat Kahani to develop new capabilities required to meet the challenges of delivering remote healthcare solutions in a pandemic. Sehat Kahani developed an AI-enabled chatbot for self-diagnosis of COVID-19 and introduced services to help users deal with mental health problems amid the pandemic. KEA Medicals launched a telemedicine service (the first in Benin) and built a COVID-19 self-diagnosis tool.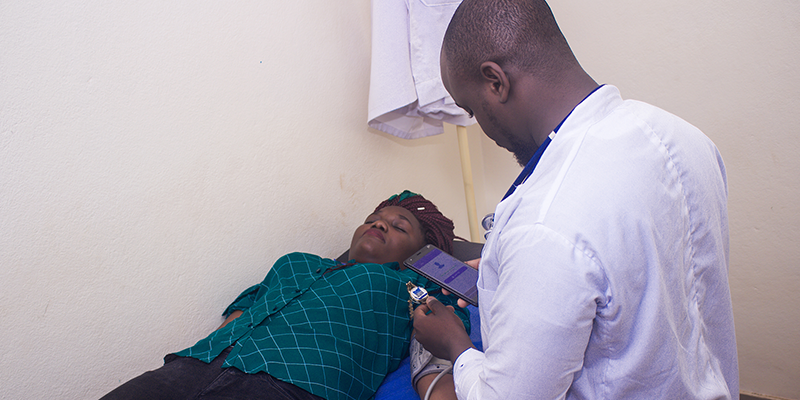 The grants also enabled digital health companies to launch new marketing campaigns to build awareness of digital health solutions. KEA Medicals employed agents to speak to prospective users in communities at hospitals about its new telemedicine service. The digital health company also used online marketing to raise awareness of its new functionality. Likewise, Sehat Kahani launched a digital marketing campaign, accumulating nearly 1 million content views between July and December 2020. In Sri Lanka, oDoc looked to attract new users through search engine optimisation and social media marketing. The grant also allowed oDoc to improve the accessibility of its website through developing a new user interface.
Furthermore, oDoc used the grant to upgrade its technology platform to handle the increased consultation volume, resulting from fears of contracting COVID-19 in public spaces (such as hospitals) and the closure of some medical facilities to reduce the spread of the virus. Similarly, Sehat Kahani invested in new tools to manage the uplift in users. It launched a new dashboard to manage and present user data, which helped the company to match supply and demand more efficiently.
New functionalities, new marketing campaigns and upgraded platforms allowed digital health companies to meet the needs of more users during the pandemic. oDoc witnessed a 20 per cent increase in telemedicine users between July and December 2020, growing its user base to 93,061.During the same period, Sehat Kahani served 63,307 patients through its telemedicine service, including 4,722 COVID-19 patients. Meanwhile, KEA Medicals launched a COVID-19 self-diagnosis tool, as well as a telemedicine service, which reached 4,021 users by the end of 2020. However, the impact of digital health solutions cannot be measured by direct users alone. Digital health solutions also make it easier for individuals to get a COVID-19 diagnosis, which helps to reduce community transmission of the virus. Moreover, telemedicine services and self-diagnosis tools also help to alleviate pressure on hospitals and other healthcare facilities by allowing patients to be treated remotely. This prevents overcrowding at hospitals, which can help to limit the spread of COVID-19. It also gives doctors in hospitals more time to treat patients with other conditions.
Eneza Education: Enabling children to continue learning during the pandemic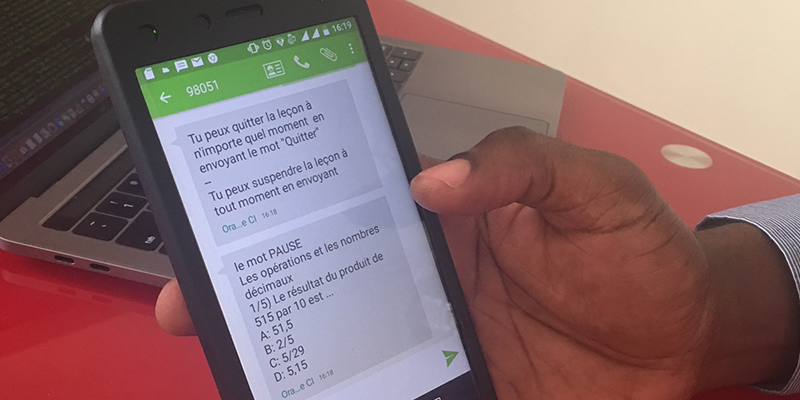 According to UNESCO, 1.6 billion learners in over 190 countries were out of the classroom at the peak of the COVID-19 crisis, highlighting the scale of upheaval to education systems around the world. This represents an even greater challenge for vulnerable groups, as interrupted education can exacerbate the inequalities they already face.
EdTech solutions can help learners through the dissemination of online content and support. For example, Eneza Education offers a subscription service for educational content to children in primary and secondary schools in Côte d'Ivoire, Ghana, Kenya and Rwanda. With schools closed in response to COVID-19, Eneza Education extended its partnerships with mobile operators to offer free educational content to children in Côte d'Ivoire. Eneza also received a grant from the GSMA COVID-19 Emergency Response Fund to help the company build awareness of its service in the country. The grant allowed Eneza to step up its marketing activity to inform potential new users about its EdTech solution. The grant was also used to increase server capacity in response to new demand, build a chatbot to address queries from users, and add examination content to the service.
The actions taken by Eneza gave relief to families struggling to cope with school closures. In the six months to the end of December 2020, Eneza enabled an additional 194,779 children in Côte d'Ivoire to continue learning during the pandemic. Moreover, there is evidence to suggest that many of these children will continue using Eneza's solution in the future. A survey conducted by Innovations for Poverty Actions showed that 69 per cent of respondents with children intend to continue using Eneza even when schools reopen. This demonstrates the potential for Edtech solutions to play an important role in delivering improved educational outcomes as more schools adopt blended learning formats, combining classroom teaching with mobile learning.
AgroCenta: Providing smallholder farmers with trusted information on COVID-19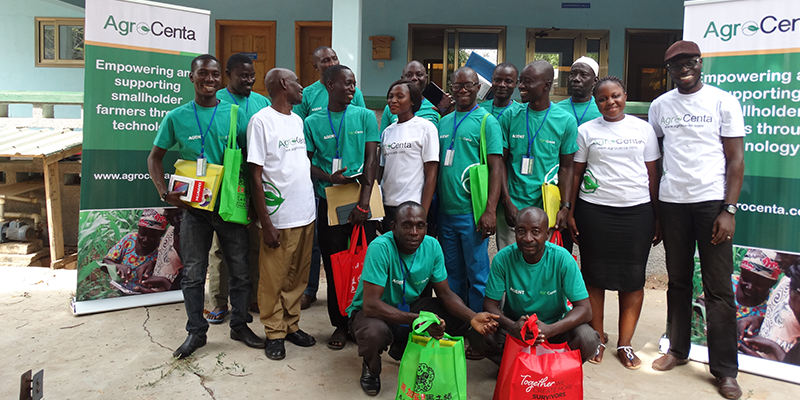 Smallholder farmers require access to information on how to stay safe during the pandemic. However, without access to a TV or radio, many struggle to receive reliable information on COVID-19. This can lead to them becoming vulnerable to false information. Using a grant from the GSMA COVID-19 Emergency Response Fund, AgroCenta developed a solution to tackle this problem in Ghana. The grant enabled AgroCenta to create a digital advisory service, known as Sentinel, which transmits health and safety information on COVID-19 to smallholder farmers through IVR channels. Providing this information to smallholder farmers is vital as they still rely heavily on non-mechanised farming, requiring them to operate in close proximity to one another, which can enable the virus to spread more easily.
Sentinel complements AgroCenta's existing platform, which connects smallholder farmers to a wider online market and provides access to credit and a range of other services, including truck delivery and real-time market information. AgroCenta began disseminating information via Sentinel in December 2020, reaching 27,000 users at the end of the month, of which 60% are female. AgroCenta estimates that 70,000 people have benefitted from information accessed via Sentinel, due to users sharing the information they received with other people. This helps to reduce the transmission of COVID-19 among smallholder farmers and their local communities, helping to keep individuals safe. In turn, this minimises disruption to agricultural supply chains by enabling smallholder farmers to continue working and markets to continue opening.
Examples of how these grants impacted the Sustainable Development Goals (SDGs)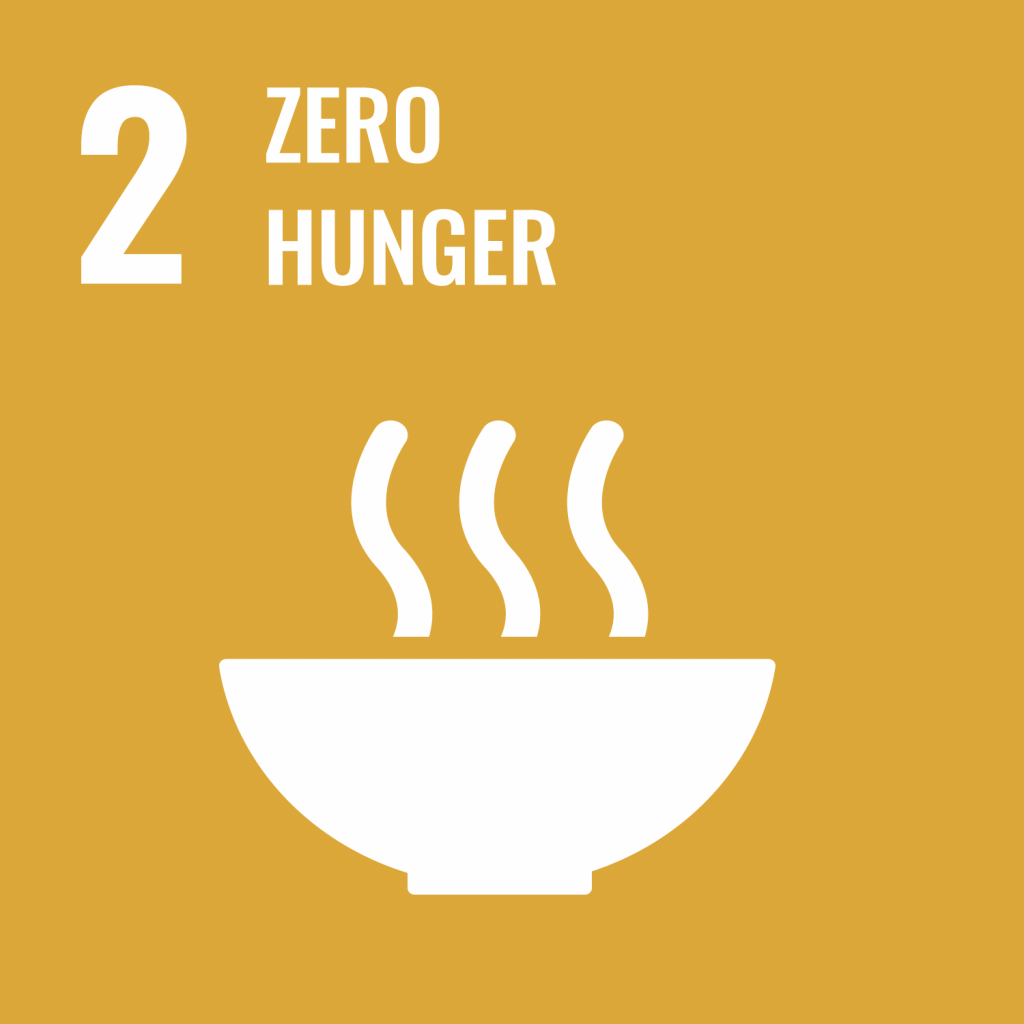 AgroCenta used the grant to build Sentinel, which helps to minimise the disruption of COVID-19 on agricultural production by educating smallholder farmers on the importance of mask-wearing, social distancing and handwashing.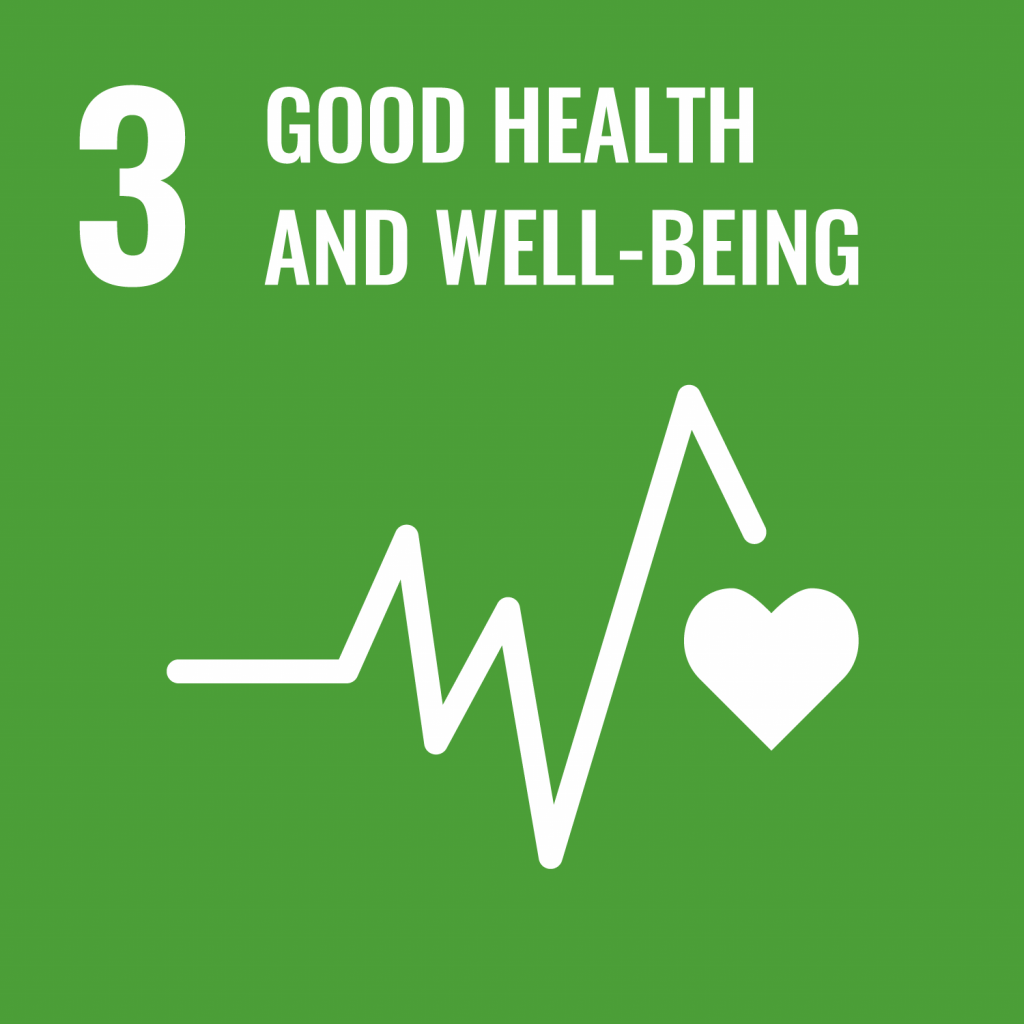 oDoc and Sehat Kahani introduced mental health services on their platforms, supporting users fighting depression and other mental health issues amid the pandemic.
Eneza Education worked closely with teachers and the Ministry of Education to add new content that helps students to prepare for national examinations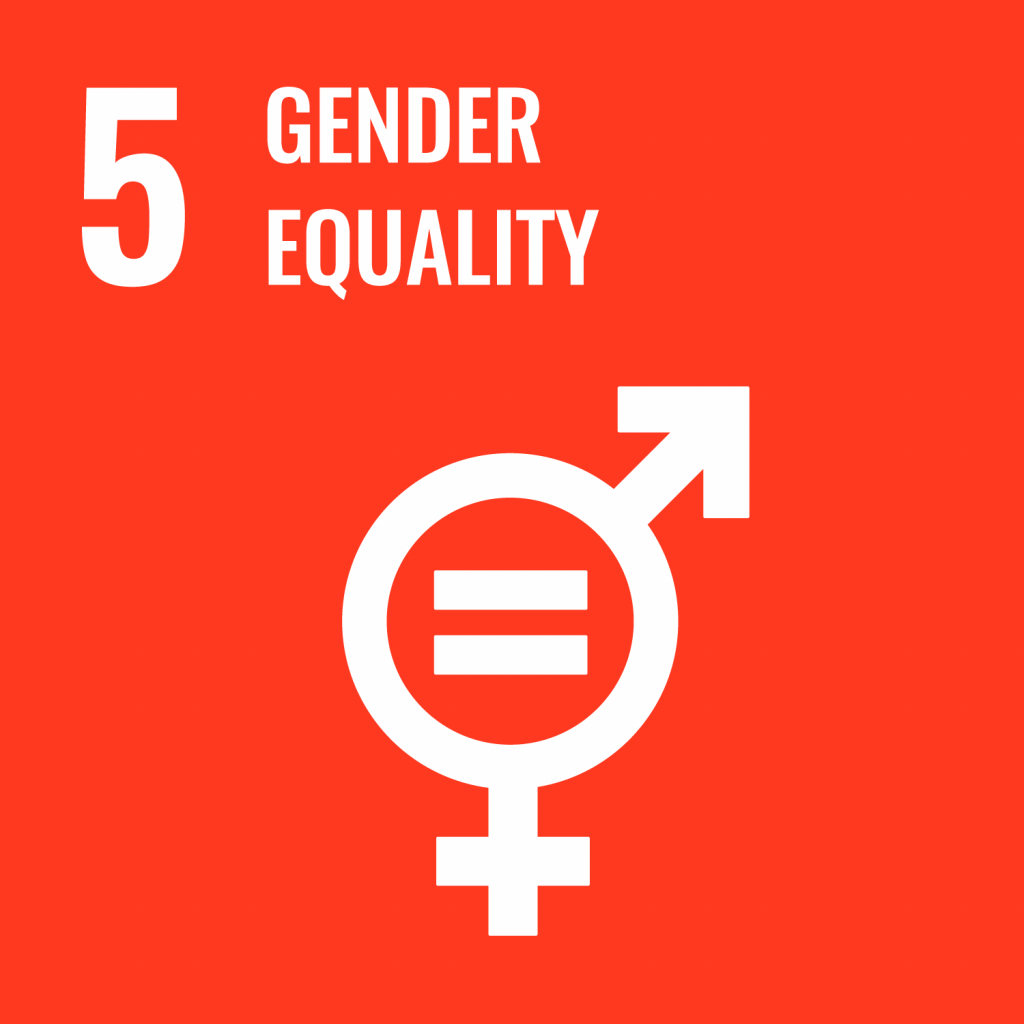 Through the fund, Sehat Kahani trained 500 female doctors and specialists and 35 intermediaries whose health services were affected by the pandemic.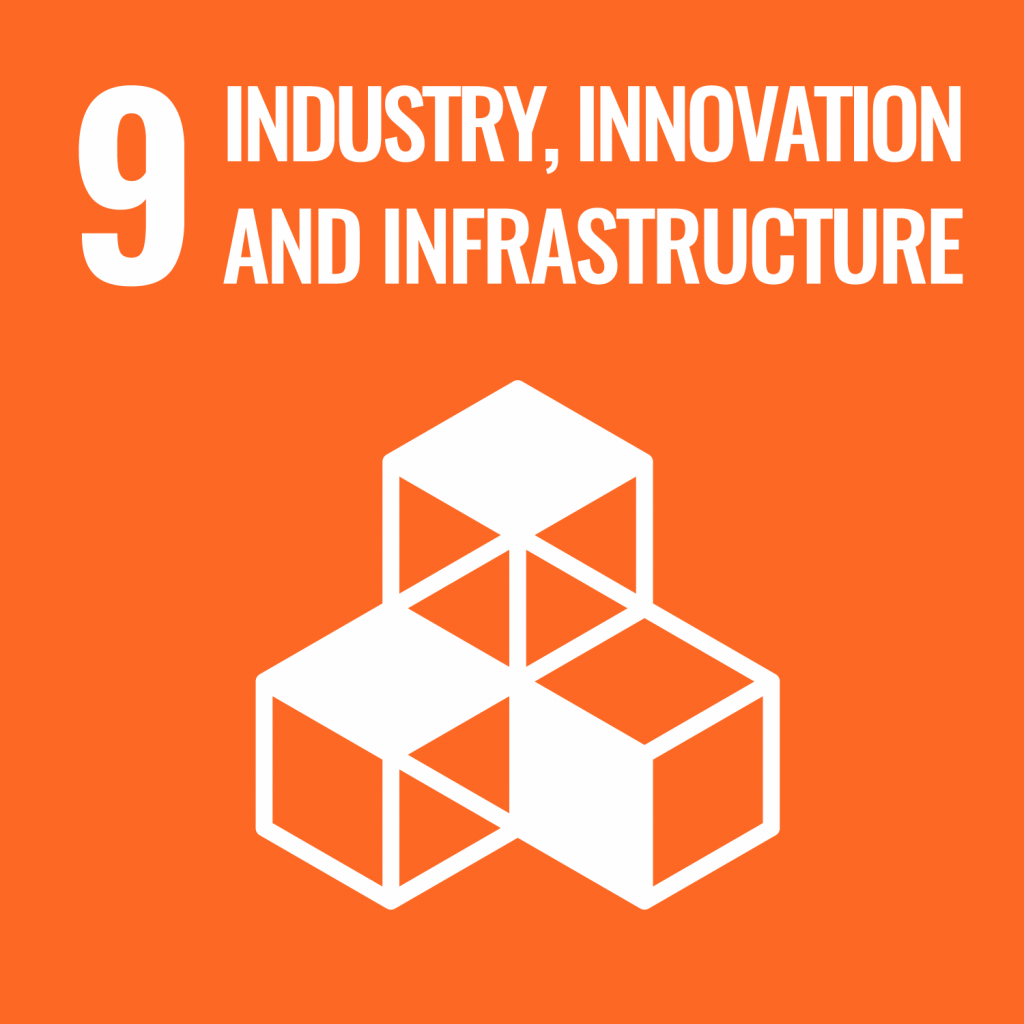 The telemedicine platforms of KEA Medicals, oDoc and Sehat Kahani leveraged mobile technology and internet access to deliver remote health services in countries with under-resourced health facilities.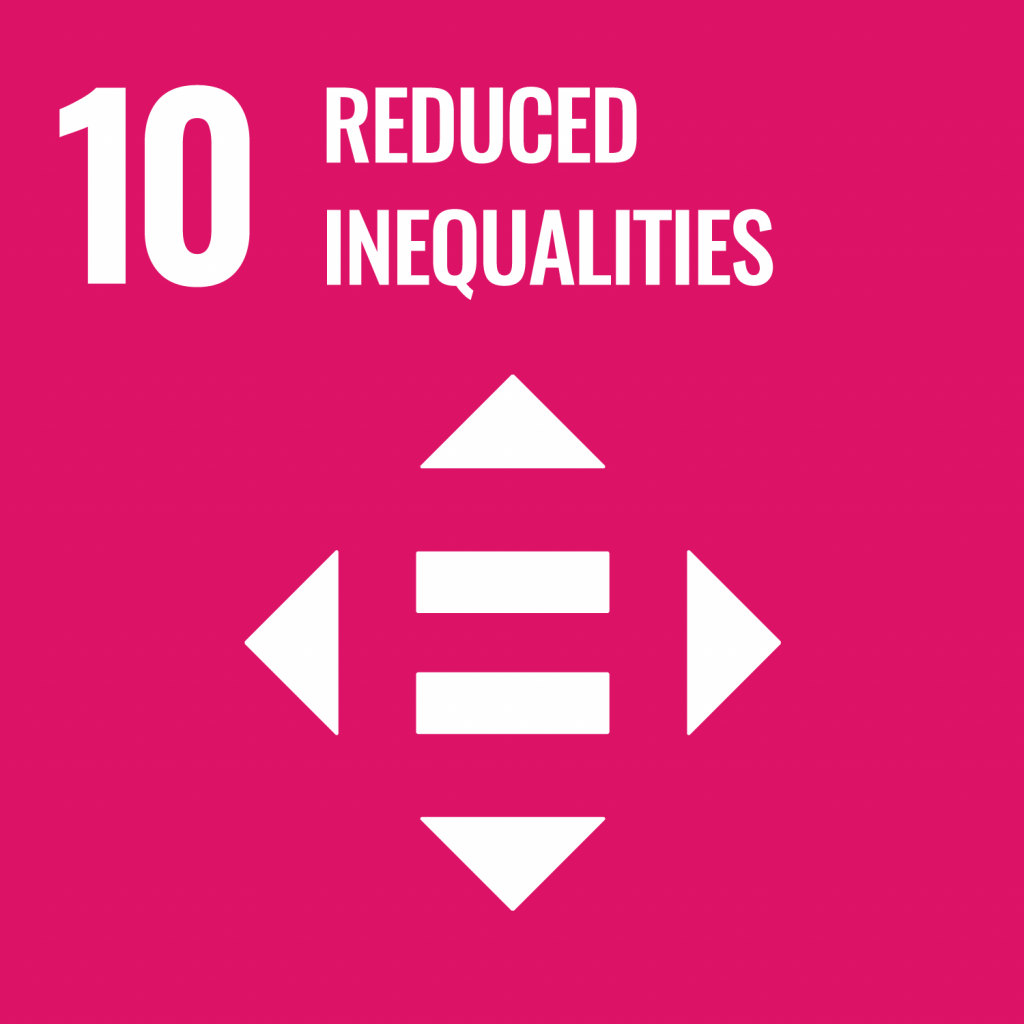 The grant allowed KEA Medicals, oDoc and Sehat Kahani to provide more users with affordable access to medical advice from qualified professionals without having to leave their homes. This is particularly important to those with low incomes in rural communities.
The funding provided by the UK Foreign, Commonwealth & Development Office (FCDO) that the GSMA awarded allowed these five Ecosystem Accelerator start-ups to continue delivering essential services during the COVID-19 pandemic. In the case of AgroCenta and KEA Medicals, the grant allowed the companies to launch new solutions to cope with the unique challenges presented by the pandemic. For other start-ups, the fund helped to scale existing services to new users, allowing more people to experience the benefit of mobile technologies.
In total, the start-ups reached over 240,000 new users in the six-month grant period (July to December 2020). When we consider the work done by the start-ups in helping to reduce the spread of COVID-19 in local communities, the positive impact of the grant funding is even greater. Looking forward, the start-ups have an integral role to play as the world continues to contend with the impact of the pandemic. These grants lay the foundations for future success.
---
The Ecosystem Accelerator programme is supported by the UK Foreign, Commonwealth & Development Office (FCDO), the Australian Government, the GSMA and its members.