The GSMA Ecosystem Accelerator ran its first expertise clinic on the 7th of June. The session, aimed at our nine portfolio start-ups, is part of the mentorship package that comes with our Innovation Fund, which is currently accepting applications for Round 2 (apply here). This first clinic was spearheaded by Dr. Nicolai Schättgen, the founder and CEO of Match-Maker Ventures. For the session, Nicolai and the Ecosystem Accelerator team presented, and also answered questions, raised by the nine start-ups representatives (who joined the call from 8 different countries) on how to pitch and sell to mobile operators in emerging markets.

1. Start-ups are positioned to solve mobile operators' innovation dilemma
Nicolai noted that mobile operators are exploring different approaches to resolving their innovation dilemma through vehicles such as incubation programmes, accelerator programmes and corporate venturing units. He stated that one of the challenges with some of the innovation vehicles is that their impact on corporates' top and bottom lines tends to only be realised in the longer term.
To solve their innovation challenges, mobile operators look at any potential business initiatives from two perspectives: time and risk. Hence, the two questions that arise when mobile operators engage with a start-up are:
How much time will it take to yield results?
How much risk is involved?
Nicolai said this leaves an opportunity for start-ups with product-market fit and a strong value proposition that can generate commercial value for mobile operators in a short time period. These start-ups help fill the mobile operator's 'innovation sweet spot' (see chart below). With most mobile operators looking for ways to solve their innovation challenges, the CEO of Match-Maker Ventures stated that currently, "the mobile operators' doors are open like never before to start-ups".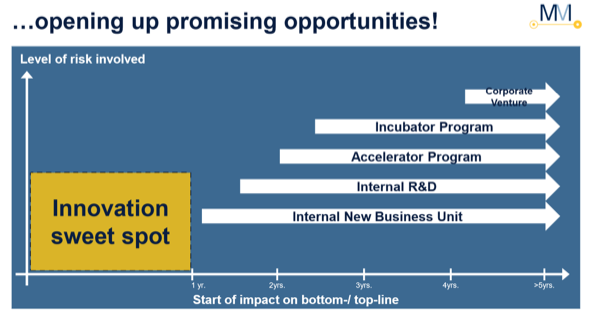 2. Start-ups should approach mobile operators through business development and sales lenses
Nicolai noted that any business activity starts with preparation and most start-ups underestimate the time it takes to prepare for an opportunity with a mobile operator. This is why engagement with the operators should be treated as a business development effort and therefore every attempt to understand the other side will be valuable for both parties.
During the match-making process, our portfolio start-ups were advised to make sure every meeting with their prospective or current mobile operator partners ends with a decision. Answering questions around the topic, Nicolai further noted that start-ups should take on the responsibility to ensure the conversation with mobile operators is always progressing so that at the end of the match-making process the start-up has:
A CxO support from the mobile operator's side;
A signed concept of collaboration;
A defined milestone plan; and
An appropriate escalation channel.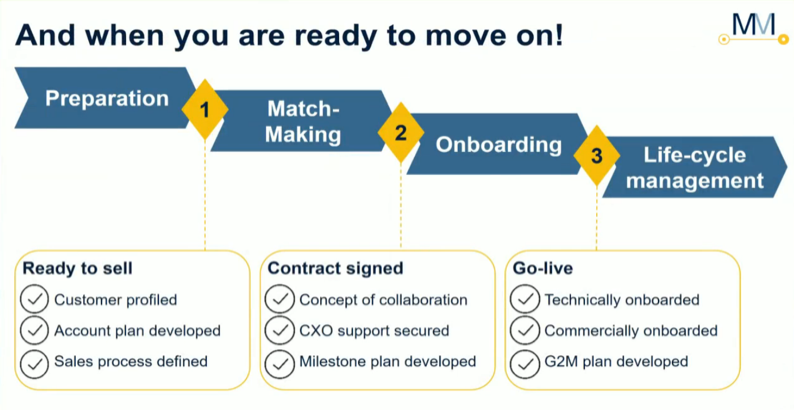 3. Steps to move the relationship with mobile operators to the next level
Nicolai left the start-ups with four points to keep in mind when engaging with mobile operators:
 Remember the importance of understanding the mobile industry.
 Make clarity and accountability part and parcel of engagement with operators.
 While mobile operators might be seen as giants, start-ups should remember that these organisations are made up of people. Therefore, start-ups should be personal and build strong relationships with all the individuals they engage with. By building these relationships, start-ups will gain insights into the decision-making process of the corporate. Nicolai warned start-ups that while the collaboration with mobile operators can be rewarding, it does require patience and perseverance from the start-ups.
 Start-ups should know when to let go and pass on opportunities, particularly when the corporate refused to fulfil their side of the agreement.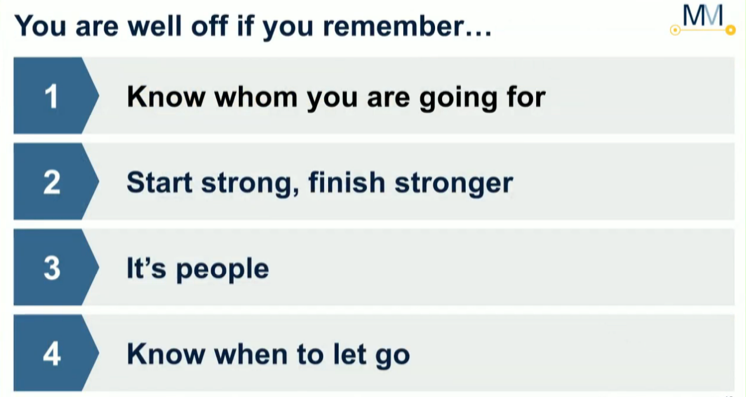 Beyond those shared recommendations, this first clinic was also the opportunity for the 9 start-ups of the Ecosystem Accelerator Innovation Fund portfolio to discuss their experiences with mobile operators. Questions like: "how can you pitch a start-up's social impact to a mobile operator?" and "how can a start-up turn a light-touch collaboration with a mobile operator into a strong institutional partnership?" were raised and addressed not only by our team and Match-Maker Ventures' but also by start-ups themselves.
To find out more about this topic, we would like to encourage readers to check out our last two publications:
We would like to thank Dr. Nicolai Schättgen for sharing his expertise during this session and the teams of eSewa (Nepal), Kytabu (Kenya), Optimetriks (Uganda), PrepClass (Nigeria), Raye7 (Egypt), Ruanggurru (Indonesia), SafeMotos (Rwanda), TwigaFoods (Kenya) and UX (Mozambique) for making this session interactive and sharing their respective experiences.
The GSMA Ecosystem Accelerator Innovation Fund provides selected start-ups in Africa and Asia Pacific with grant funding, technical assistance, and the opportunity to partner with mobile operators in their markets to help scale their products and services into sustainable businesses with positive socio-economic impact. Round 2 of the Ecosystem Accelerator Innovation Fund opened on 1 June 2017 and all pitches are due by 16 July 2017 at 11.59pm GMT. Find out more.
The Ecosystem Accelerator programme is supported by the UK Department for International Development (DFID), the Australian Government, and the GSMA and its members.