This is the third and final blog in a series focusing on the role of technology in fighting COVID-19. This blog will highlight how start-ups in developing markets are using technology creatively to fight the pandemic.
The problem
According to the World Bank, over half of Indonesia's population lives in cities and by 2025, this will rise to two-thirds. Resources for city services are often insufficient or misdirected due to a lack of accurate data on the performance of city departments and the needs of residents.
The start-up
Qlue's mobile-enabled platform offers two-way communication for city residents and governments. Residents can request government services and city governments can respond and provide updates on the status of those requests. The data is compiled into actionable reports for city leaders to better manage and allocate resources. The reports are also available to the public and media, thereby improving transparency.
The project
Qlue received a grant from the GSMA Ecosystem Accelerator Innovation Fund in November 2018 to expand its existing civic engagement platform to three new cities across Indonesia, which includes training for government staff and support with citizen engagement. The platform will allow users to actively report or share their neighbourhood conditions with city officials or businesses and receive an efficient response.
In the face of the COVID-19 outbreak, Qlue is taking further action to support Indonesian citizens during the lockdown period. We spoke to Maya Arvini from Qlue in a recent online panel discussion, hosted by Max Cuvellier, the Head of Mobile for Development at the GSMA. This blog incorporates responses from that panel session and other discussions with Qlue.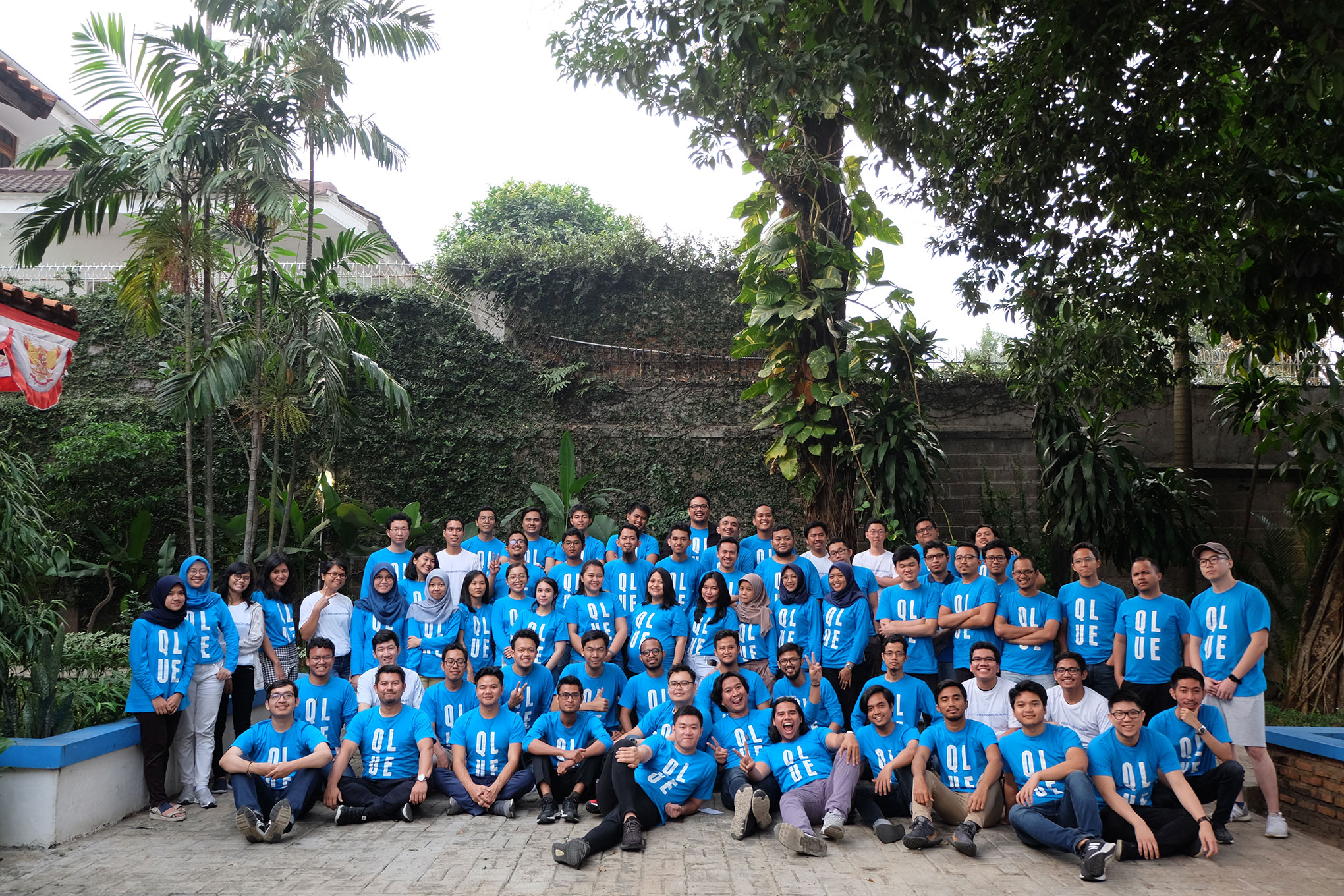 The GSMA: Has COVID-19 been more of a threat or an opportunity for Qlue?
Maya: We are optimistic, and we've seen COVID-19 as an opportunity. Lockdown in Indonesia started in mid-March and in the first two months, everyone including government, corporates and start-ups were wondering about the future. It is uncertain times and start-ups, even some unicorns, are laying off a lot of people. But Qlue is very agile. We anticipate that this situation will continue for at least a year so we decided to shift our portfolio of products and business models around to suit the current climate. We are building a portfolio that embraces the new normal in Indonesia. Our competitive advantage is that our engineers are based here, our product is readily available and our post-sales services are excellent.
The GSMA: How do you attract investors in the current context?
Maya: The mandate from the board of existing shareholders and founders was that the Qlue team must be very disciplined. Therefore, to stay attractive to investors, we have built a lean, profitable and cost-efficient organisation. We adapted our solutions to align with the market needs, which aimed to tackle the COVID-19 pandemic. Our aim is to remain agile to keep our business profitable amidst the pandemic and to attract investors. Some investors were in advanced stages of detailed due diligence when the lockdown was announced in March 2020. Due diligence is still continuing and we are looking to close series B funding later this year.
The GSMA: What do you see as the long-term trends for Qlue and the industry?
Maya: Even before the pandemic, Qlue had a strong reputation and track record, being the only provider of an end-to-end Smart City solution in Indonesia. But due to the uncertainty in the current climate, we can only approach municipalities if the solution is related to COVID-19. That's why Qlue is providing a portfolio of solutions to fight COVID-19. Another opportunity is in selling our solution to the ministry to form a state-owned enterprise. We consider lockdown as an opportunity even though there are many limitations, like travelling. Due to lockdown, our work is more digital and efficient. Working from home will be a big trend for the foreseeable future.
The pandemic has forced us to be more creative, efficient and agile in developing solutions. It has also allowed us to explore more fields, like AIoT technology (combination of AI and IoT) to be used in daily life, especially in helping people to embrace the post-pandemic era (new normal). As most people, including the government, are now really aware of the importance of digital technology and big data, it will encourage quicker adoption of digital technology here in Indonesia. By adopting digital technology, the government can better maintain their performance and efficiency. Big data will also be more attractive to governments and other stakeholders, including citizens.
The pandemic has shown us that reliable and accurate data is important for everyone. Accurate data will make us understand the situation better, and encourage decision makers to make better decisions. Another trend is the rise of automation and touchless technology that reduces physical contact in the public area. This trend has increased the importance of technology such as AIoT. The public and private sector can utilise this technology to break the COVID-19 transmission while enforcing health protocols.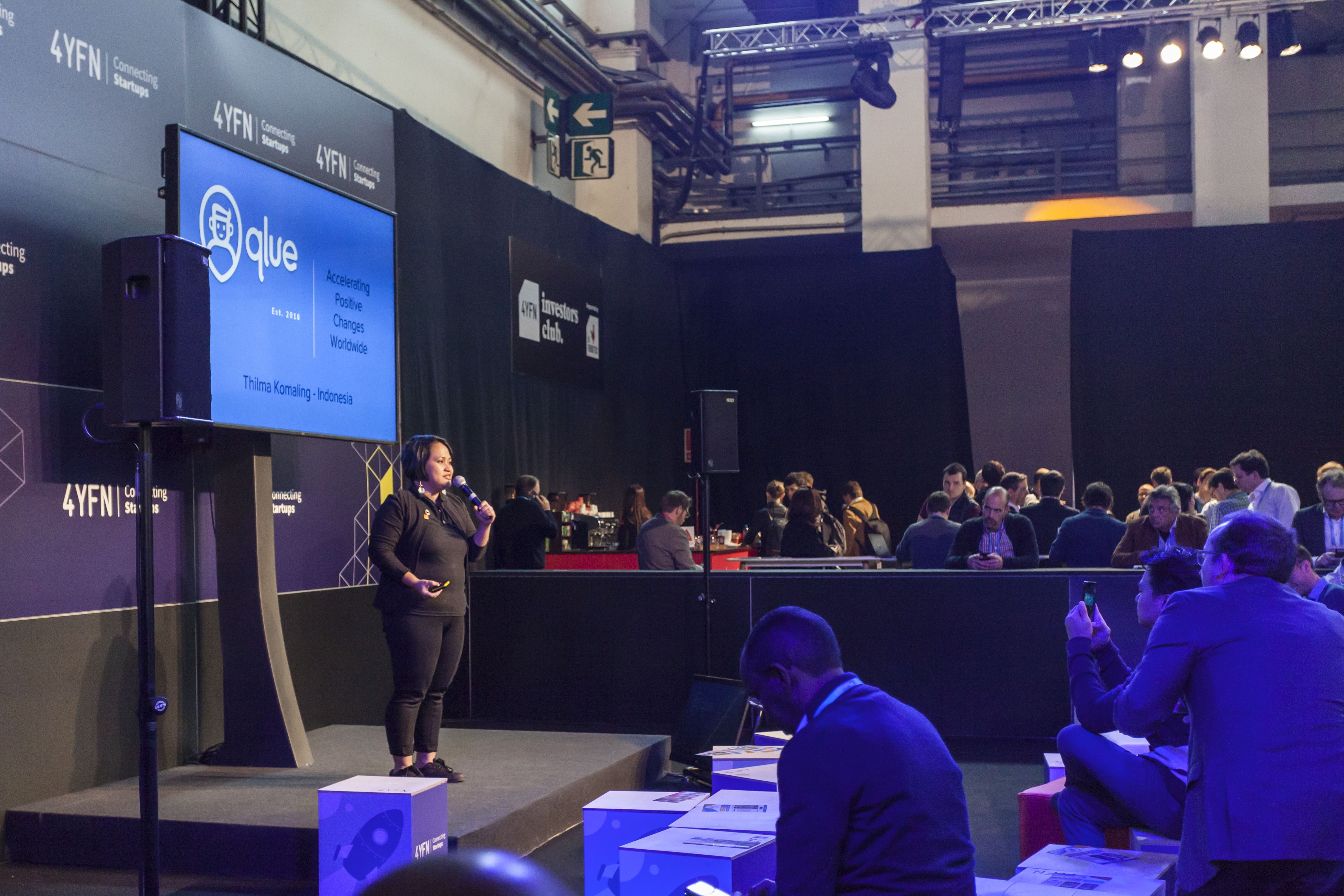 The GSMA: You said that municipalities are focusing on COVID-19 projects at the moment, do you have examples of these projects?
Maya: Indonesian authorities continue to implement large-scale social distancing measures in several localities as of 15 June to stem the spread of COVID-19. One of our new projects combines an AI-based solution with thermal sensors. Qlue helps several local governments to limit the movement of citizens who want to enter an area by placing a thermal scanner called QlueThermal at city border checkpoints.
The QlueThermal sensor detects body temperature and mask usage, as it is mandatory to wear a mask in Indonesia. It is also possible to have facial recognition at security gates, so building management can reduce physical contact at the entrance of an office or building. Facial recognition can also be integrated to an employee attendance system – there are many options for integration as the process is contactless.
Qlue also joined a taskforce in mid-March with the Indonesian government and more than 20 start-ups. Qlue's contribution includes building a dashboard with analytics, including our citizen reporting app where reports go to the government directly. We have seen that many citizens are reporting on social conditions. For example, they can report if the hospital is full in their neighbourhood, or if they see a crowd of people in an area using Qlue's application, which is connected directly to relevant government official.
The GSMA: You talked about AI, using it to report issues and so on. How do you deal with data privacy but also with citizen trust?
Maya: Regarding data privacy, there are two options we offer clients. The first is that our technology is deployed on their own premises, i.e. implemented locally in their infrastructure and network. This is the preferred model of government officials. We build the solution in their environment.
The second option is where all the infrastructure and services are hosted in our secured premises. We have almost 100 clients at the moment and we have had no confidentiality or data privacy issues. So, I think we can guarantee about the data privacy itself.
Considering citizen trust – when they access our app, they need to verify their identity with biographical information. Our app is ready to identify their location with the use of geotagging. For example, if a user is overseas, it immediately identifies their location and there are some verification questions to check that it is not a threat or hack. There are many hoaxes in Indonesia, so our AI engine is also used to identify if anyone gives false information when they access our application. That's the beauty in using AI as our core technology.
The GSMA: Based on what you've learned in the past three months, what is the best piece of advice you can give to other start-ups that are going through what you're going through?
Maya: This isn't an easy situation for everyone but I think the key is discipline and being cost efficient in terms of operating costs. And lastly, this tough situation will show how agile your management team and employees are. Management will have to make hard decisions.
The Ecosystem Accelerator programme is supported by the UK Department for International Development (DFID), the Australian Government, the GSMA and its members.