The problem
Communities in the Sanaag region that are reliant on frankincense resin are extremely remote, with limited access to education, healthcare, and alternative income streams. Resin harvesters do not have the power to set prices for resin that they tap from trees, with all the value in the supply chain stripped out by resin traders.
Climate change, with rising temperatures and an increase in one-off extremes, like droughts, is further reducing alternatives for harvesting communities.
These elements trap harvesters in destructive cycles with reduced incentives to harvest sustainably, instead driving over-use to maximize short-term income.
The company
Dayaxa Frankincense team operates from the Sanaag Region in Somaliland and the UK.
The company seeks to make a positive impact on the ground by creating a regenerative model for positive social, ecological and economic change.
This will be achieved through harvesting produce sustainably.
The Dayaxa team works closely with farmers to achieve a fair price while ensuring day-to-day living standards improve.
Through their social enterprise initiative, we make a difference to the lives of the farmers and their families by investing back into these communities.
Project description
With support from the GSMA Innovation Fund, the project aims to improve earning and secure livelihoods for resin farmers in Somaliland.
To achieve this, Dayaxa will develop a bespoke mobile blockchain app to trace where resin is sourced from, and the price paid to harvesters for resin.  Simultaneously, ecological research into frankincense trees will be funded to calculate the existing fragility of the ecosystem, to create estimates on tapping rates and identify critical metrics to track. Finally, the project seeks to build a tree health mobile app, using mobile technology to be enable both traceability and ecological monitoring.
CEO
Abdirizak Salah Mohamed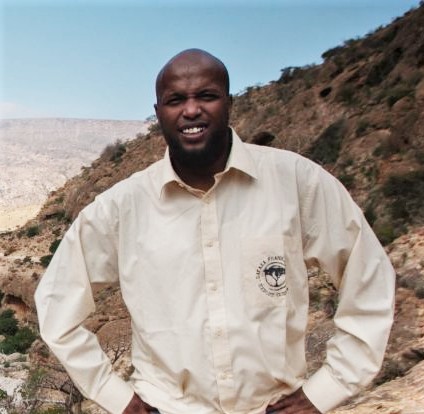 Message from the founder
We are very proud that GSMA has selected Dayaxa (DFEC) as a grant recipient for the GSMA Innovation Fund for Climate Resilience and Adaptation. The funding will enable us to transform traceability and tree health tracking for resin producing species in the Sanaag region of Somaliland, and in particular for Frankincense Carteri, through developing a bespoke blockchain app that furthers our mission to transform this fragile supply chain and support marginalised resin harvesting communities.
Orgnaisation size:
8 staff members.