The problem
Irregular and unpredictable rainfall patterns as well as lack of agricultural intelligence on mechanization services which cause significant tractor service delays and underutilization leading to low crop yields
The company
Hello Tractor is an agricultural technology company that is using IOT technology to connect farmers across emerging markets with farm equipment owners.
Project description
Using CML to close weather data gap and use of predictive models to form a more resilient, more adaptive communities of farmers and tractor-owners for optimization of yield and increased revenue.
Founder
Jehiel Oliver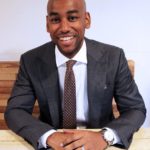 Message from the Founder
The need for strengthening climate resilience in potential markets in Africa has only become more acute with geo-political turmoil in the Ukraine and Russia – one of the 5 bread-baskets in the world.
Organisation size
26 staff