On November 14-17, GSMA's Ecosystem Accelerator team was invited to speak at a three-day bootcamp hosted by early-stage venture capital firm and global innovation accelerator Nest and the MTN Solution Space. We were invited to speak about mobile trends on the first day, and to host a small workshop on MNO and start-up collaboration in Africa.
The three-day bootcamp was aimed at providing early-stage start-ups access to business mentorship, industry leaders, investors and successful entrepreneurs. The nine selected start-ups (out of 150 applicants across Africa) concluded the bootcamp with a pitch session during the AHUB track at AfricaCom conference. Selected start-ups included group buying company Lakheni, SME marketplace Blissful, payments start-up Crowdcoin, e-commerce platform Timbuktu, tutor marketplace Tutorfy, airtime recharge service OCharge, language learning platform Uthini, talent marketplace Mindsky, and social media app Pelichat.

Here are three takeaways we want to share with you.
1. Pitch the problem before the solution
A substantial amount of the bootcamp was dedicated to assisting start-up founders on how to effectively communicate a compelling story when pitching at AHUB later in the week. Experts from Nest, along with successful entrepreneurs and industry thought-leaders, coached founders on presence, body language and delivery.
Start-ups were advised to craft pitch decks similar to this structure:
#1 One or two sentences on start-ups elevator pitch
#2 Presentation of the problem
#3 Presentation of the proposed solution to the problem (start-ups demo)
#4 Market size and forecast
#5 Business model
#6 Competitive analysis
#7 Team presentation
#8 Requests from investors
A key takeaway was the rationale behind reshuffling pitch decks in order to focus on the problems faced by the start-ups' target market before proposing a solution. The logic behind this suggestion stems from the fact that understanding a target markets' pain point helps validate the existence of a start-up. Hence, investors are better positioned to understand the problem that the start-up aims to solve. It also acts as a natural transition into the start-up's value proposition.
A point well understood by the start-ups that then pitched at the Ahub event following an introduction by Herman Singh, MTN's Group Chief Digital Officer.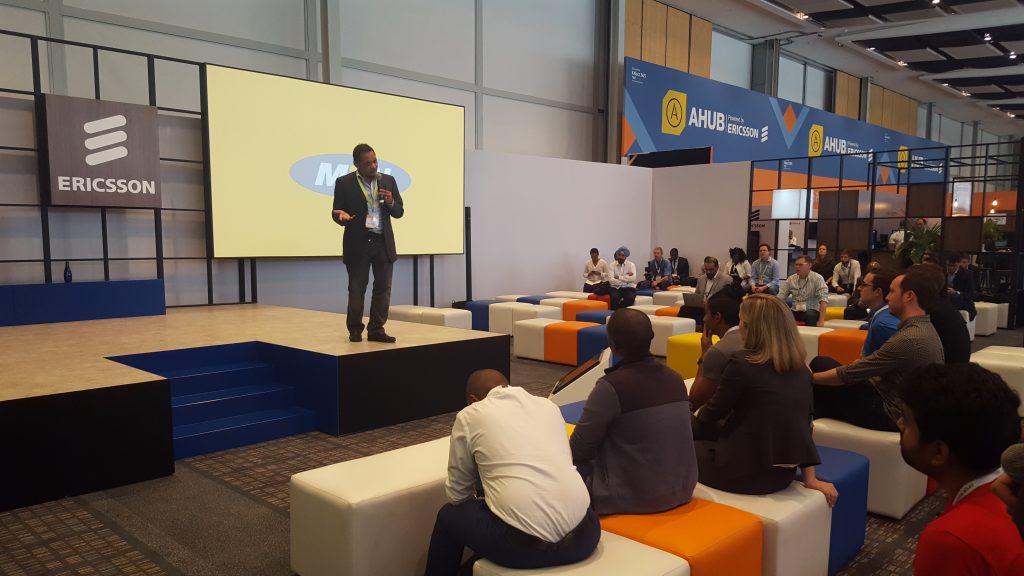 Photo credit: NEST.vc

2. Execution is more crucial than an idea
This was another theme that shone through the bootcamp. Nio Liyanage, Head of Start-up Strategy at Nest, noted that every start-up founder should ask themselves: how defensible is our idea? Nio noted that it is vital for founders to be able to answer this seemingly simple question on building a defensible barrier to entry against potential competitors.
This implies that an innovative idea is not enough. Ideas have little or no value in and of themselves. The value of a start-up is derived from the founders' and team's abilities to execute. While the worth of a business plan and ideas validation should not be underestimated, the real worth is in the ability to build strategy, set milestones and develop and follow through on an effective marketing and customer acquisition plan. This is particularly true in Africa where there is a big leap between an idea and a successful execution. Along the same point, Sean Clancy, Principal Consultant at SalesRockIT, asked one of the start-up founders: how are your offerings better, cheaper or faster than your competitors'?


Photo credit: NEST.vc

3. Mobile operators should be the most coveted corporate partners for start-ups in Africa
The broad range of offerings that mobile operators can offer start-ups makes them the most sought-after corporate players for start-ups in Africa.
Neeraj Ramjathan, Senior Manager – Digital Entertainment & Media at MTN Group, explained to the founders what MTN offers start-ups. He also gave the founders some pointers on how they can make their start-up stand out from the crowd.
The feedback received from the start-up founders we interacted with at the bootcamp was that there need to be more initiatives that bring mobile operators and start-ups together. This point was further reinforced by Maxime Bayen, Senior Insights Manager at GSMA Ecosystem Accelerator, who took the founders through the areas of synergies between mobile operators and start-ups in Africa. Maxime showed how mobile operators on the continent are uniquely positioned to meet start-ups' needs due to operators' large customer base, financial and physical assets, universal communication channels, agile payment channels, wide sales and distribution network, mobile market expertise and brand recognition. With all these offerings, African start-ups need to understand what they can bring to the table when engaging a mobile operator for collaborative opportunities. For the collaboration to be sustainable, it needs to be mutually beneficial.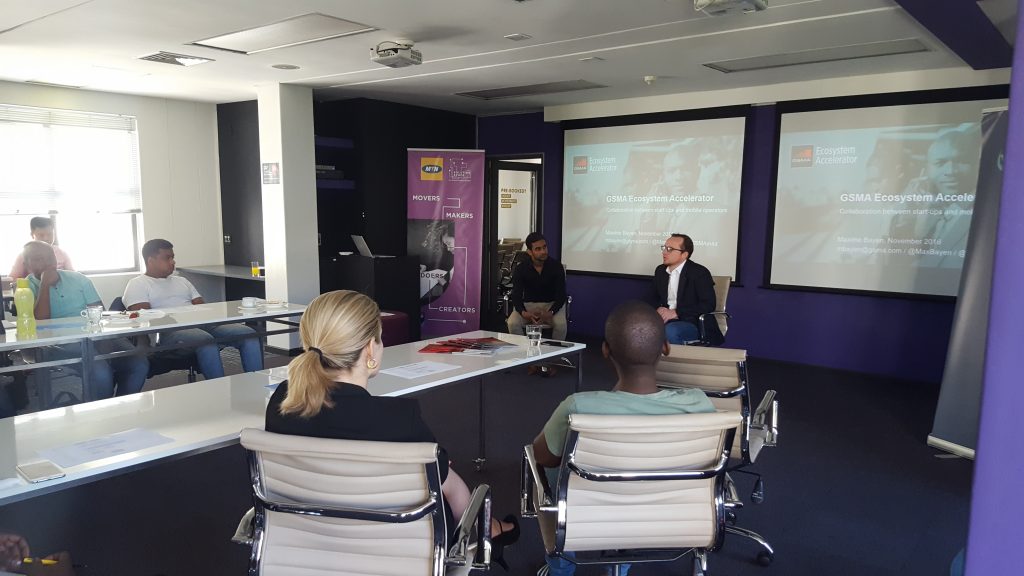 Photo credit: NEST.vc

To conclude this blog, we would like to thank and congratulate Aaron Fu, Managing Partner Africa at NEST, and Sarah-Anne Arnold, MTN Solution Space Manager, as well as their teams, for putting together this great event and allowing us to contribute.