Sonatel (Orange Senegal)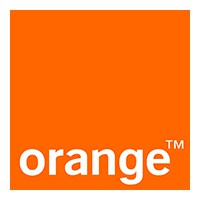 Sonatel (Orange Senegal)

"Orange Money Senegal is proud of its commitment alongside the GSMA Connected Women in order to promote the inclusion of women in the digital world, and in particular to support them in the use of digital financial services. We commit to increase the proportion of female active customer in our Orange Money base by 7 percentage points from 2017 to 2020.
We are convinced that the daily life of African women can be greatly improved by new sources of financing and group savings, and adapted money transfer and payment services. At Orange Money, we are committed to supporting women on the path to financial self-sufficiency and inclusive emergence"
Aminata Kane Ndiaye – Head of Marketing Orange Money Sénégal
"Orange Money Sénégal est fier de son engagement aux côtés de GSMA pour le projet Connected Women », afin de favoriser l'inclusion des femmes dans le monde digital, et plus particulièrement pour les accompagner sur l'utilisation des services financiers digitalisés. Nous nous engageons à augmenter la proportion de femmes au sein de notre clientèle active Orange Money de 7 points de pourcentage de 2017 à 2020.
Nous sommes convaincus que le quotidien des femmes africaines peut considérablement s'améliorer grâce à de nouvelles sources de financement et d'épargne collective, et à des services adaptés de transfert d'argent et de paiement. Chez Orange Money, nous nous engageons à accompagner les femmes sur la voie de l'autonomie financière et de l'émergence inclusive".
Aminata Kane Ndiaye Directrice Marketing Orange Money Sénégal