Mobile for Humanitarian Innovation
Our mission is to accelerate the delivery and impact of digital humanitarian assistance
We aim to reach 7 million people with improved access to and use of life-enhancing mobile-enabled services during humanitarian and disaster preparedness, response and recovery by 2021.
The GSMA Mobile for Humanitarian Innovation (M4H) programme marks an evolution and expansion of the GSMA's disaster response work. The programme is supported by the UK Department for International Development.
The mobile industry continues to grow its engagement and investment in partnerships and solutions that will deliver a digital humanitarian future. Over 156 mobile operators have committed to the GSMA Humanitarian Connectivity Charter, an initiative which strengthens the resilience, preparedness and response capability of connectivity systems in over 108 countries.
Navigating the Shift to Digital Humanitarian Assistance:
Lessons from the International Rescue Committee's Experience
This case study shares the International Rescue Committee's experience transitioning to digital cash assistance, with a focus on how they are leveraging mobile money platforms. It highlights critical success factors and challenges, and offers tangible examples of how these can play out in crisis-affected settings.
Featured publications
Document
Tuesday 24 Mar 2020 | Guidelines | Humanitarian Connectivity Charter | Mobile for Humanitarian Innovation | Preparedness | Report | Response |
An interactive guide for mobile network operators based on experiences with the Humanitarian Connectivity Charter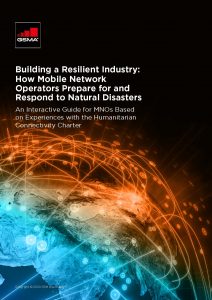 Featured partnership activity
Video
Tuesday 1 Oct 2019 | Mobile for Humanitarian Innovation | Rwanda | Sub-Saharan Africa | Video |
In July and August 2019, the GSMA Mobile for Humanitarian Innovation programme conducted training in Rwanda with MTN mobile money agents on the humanitarian code of conduct. This is to ensure that agents working with Rwanda's refugee ...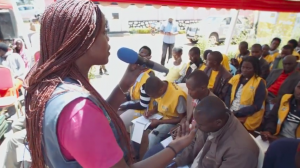 Thematic areas
M4H approaches the following five thematic areas collectively, recognising their equal importance and interdependence in building a digital ecosystem for humanitarian contexts. Core to this is the role of effective partnerships – particularly between humanitarian organisations and MNOs.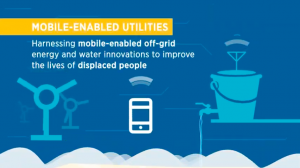 Mobile-enabled utilities
Harnessing mobile-enabled off-grid energy and water innovations to improve the lives of displaced people
Connectivity's importance to refugees: Stories of impact from Tanzania
This initiative is currently funded by the UK Department for International Development (DFID), and supported by the GSMA and its members.