Our mission is to accelerate the delivery and impact of digital humanitarian assistance
We are on track to reach 7 million people with improved access to and use of life-enhancing mobile-enabled services during humanitarian and disaster preparedness, response and recovery by early 2022.
The GSMA Mobile for Humanitarian Innovation (M4H) programme marks an evolution and expansion of the GSMA's disaster response work. The programme is funded by the UK Foreign, Commonwealth and Development Office (FCDO), and supported by the GSMA and its members.
The mobile industry continues to grow its engagement and investment in partnerships and solutions that will deliver a digital humanitarian future. As of March 2021, 159 mobile operators have committed to the GSMA Humanitarian Connectivity Charter, an initiative which strengthens the resilience, preparedness and response capability of connectivity systems in 111 countries.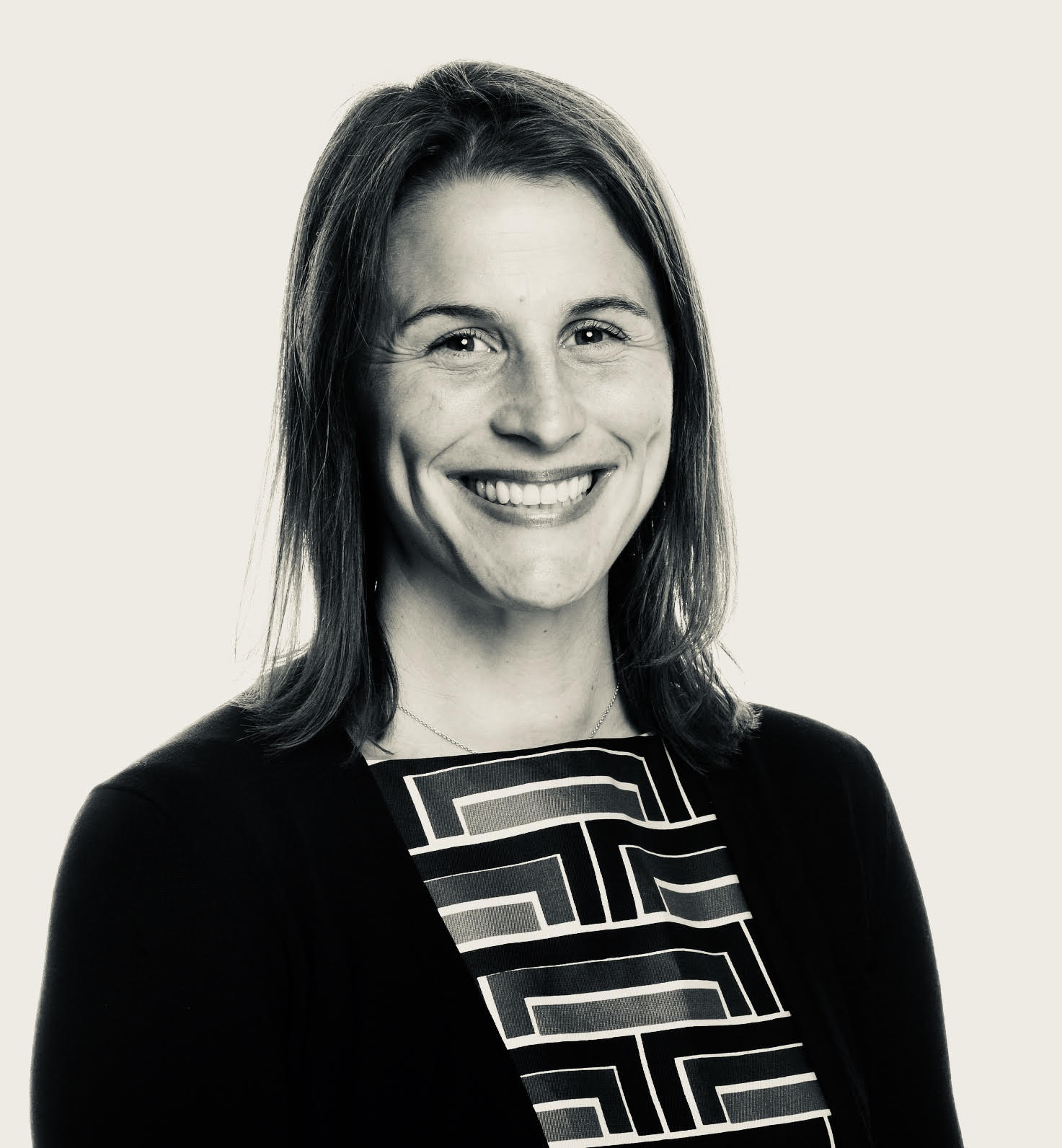 Kimberly Brown
Head of Mobile for Humanitarian Innovation
Kimberly joined the GSMA in July 2020 as the Head of Mobile for Humanitarian Innovation. Before GSMA, she was the Head of Humanitarian Policy at the British Red Cross, where she led the department responsible for policy, advocacy, and research on international humanitarian issues. She acted as adviser to the Chairman on the organisation's role on the Governing Board and General Assembly of the International Federation of Red Cross and Red Crescent Societies (IFRC).
Kimberly has worked for several humanitarian organisations, with a focus on building partnerships in multilateral processes and negotiations. She has worked on the Sustainable Development Goals, the New York Declaration on Refugees and Migrants, the Grand Bargain (World Humanitarian Summit), the Paris Climate Agreement, the Mine Ban Treaty, and the Convention on Cluster Munitions. Kimberly worked in Asia-Pacific with the IFRC, during the time of the Indian Ocean tsunami, where she carried out advocacy on global disaster preparedness guidelines. She has also focused on humanitarian issues such as children in armed conflict, principled humanitarian action, and protection of civilians.
She holds a BA in Psychology from UBC (Vancouver), a MA in International Development Studies and Political Science from Chulalongkorn University (Bangkok) where her thesis focused on the Myanmar refugee situation in Thailand. In July 2020, she completed an Executive MBA at London Business School. She has been deployed to, and worked across, several humanitarian contexts in Africa, Asia, and the Middle-East.

Julie Schurei
Programme Manager
Julie joined the GSMA in 2017. As the Programme Manager for the Mobile for Humanitarian Innovation programme and Central Insights Unit, she works with both teams to ensure that the key objectives are met on time and within budget.
She has extensive experience in project oversight, monitoring and evaluation, communications, and donor management from her previous roles as the UK/Europe Development Director for the Business and Human Rights Resource Centre, an international non-governmental organisation in London, and as the Afghanistan-based Monitoring and Evaluation/Communications Manager for three USAID-funded stability and sustainable agriculture development programmes with Development Alternatives, Inc.
Julie holds a Master's degree in International Affairs from the George Washington University and a Bachelor of Arts in Political Science from Washington State University.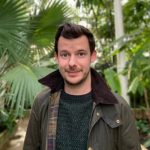 Olly Parsons
Director, Mobile for Humanitarian Innovation Fund
Olly is the Director of the Mobile for Humanitarian Innovation Fund at the GSMA. The Fund aims to promote innovation in the use of mobile technology to address humanitarian challenges by providing catalytic funding and support to projects with this goal. Olly is responsible for the end to end Fund management process, from application call through to grantee management, leads the team of Innovation Fund Market Engagement Managers, and provides support to other organisations working in this sector.
Olly has worked for the GSMA on the Mobile for Humanitarian Innovation programme, previously the Disaster Response programme, in various roles since August 2013. Prior to joining the GSMA Olly worked for the Royal Geographical Society and has undertaken research on vulnerabilities and shock factors, OSM community mapping and planning, and on the role of social media in the spread of hate speech. Olly holds a MSc in Practicing Sustainable Development with ICT4D and a BSc in Geography from Royal Holloway University of London.

Isaac Kwamy
Senior Manager, Strategic Partnerships & Market Engagement
Isaac is the Senior Manager, Strategic Partnerships and Market Engagement for the GSMA Mobile for Humanitarian Innovation Programme. In this role, he is responsible for building and managing partnerships between MNOs and the humanitarian sector for Sub-Saharan Africa and MENA.
Isaac has over 19 years of senior- level experience in the humanitarian and development sector. Prior to joining GSMA, Isaac worked for NetHope as Global Programs Director for Disaster Management and Crisis Informatics, provides leadership, oversight and execution of NetHope's Global Humanitarian Operations Programs including Emergency Preparedness and Response efforts, Crisis Informatics, Access to Information as Aid and Humanitarian Digital Financial Services.
Isaac also worked for World Vision International as Director of Humanitarian Technologies and Operations. Throughout Isaac's career with World Vision International, he provided effective strategic leadership, resulting in externally positioning World Vision International as a key player in the Humanitarian Technology sector. For example, he was Instrumental in setting up the first NGOs Emergency Telecommunication Cluster Coordinator. A model that has now been adopted as standard for all large scale emergency responses.
In addition, Isaac held various positions in the Humanitarian sector and has a deep and practical understanding of humanitarian and development operations and the use and adoption of technologies to enable Aid efficiency over a vast number of contexts. Isaac's field experience includes: The Tsunami response (2004/2005), The Sichuan earthquake response in China (2008) the Cyclone Nargis response in Myanmar (2008), Darfur refugee response in Sudan (2009), Haiti Earthquake response (between 2010 and 2012), the Horn of Africa drought response (2011), the Pakistan flood response (2011), South Sudan (2013), the Typhoon Haiyan in the Philippines (2013-2014), the Nepal earthquake response (2015), among others.
The combination of Isaac's extensive field experience in disaster management and technology background provides Isaac with a deep understanding how digital technologies can be applied to enable effective humanitarian aid operations.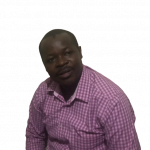 Ken Okong'o
Senior Policy and Advocacy Manager
Ken Okong'o is the Senior Policy and Advocacy Manager for the Digital Identity and Mobile for Humanitarian Innovation (M4H) programmes within GSMA Mobile for Development. In addition to convening global, regional and in-country partners to amplify best practice policies, Ken conducts research and develops thought leadership on regulatory positions around digital identity, data protection and humanitarian innovation.
Previously, Ken worked in Africa and Asia – in both public & private sectors in the telecommunications and development space. He holds an MSc in ICT Policy and a PhD in Information Systems Technology from University of Cape Town, South Africa.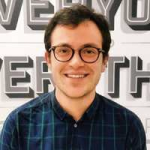 Matthew Downer
Senior Insights Manager, Monitoring and Evaluation
As a Senior Insights Manager with a focus on M&E/MEL Matthew splits his time between thought leadership work and the coordination and delivery of the Mobile for Humanitarian Innovation programme's MEL framework. To this end he delivers work with a range of colleagues and key partners to generate evidence and learning around the programme's work. He also leads programme learning activity to ensure the team is continuing to learn and adapt from its work.
Prior to the GSMA, Matthew worked as a Senior Researcher at the British Red Cross. He has also held a number of other research and evaluation positions in the UK including for a leading social research agency focussed on government policy evaluation. He has an MSc in Politics of Population, Migration & Ecology from Birkbeck, University of London as well as a BA(hons) in International Relations and Politics from the University of Sheffield (both had a focus on research methods). He also has an Advanced Certificate in Market and Social Research Practice from the UK Market Research Society.

Sheila Moa
Operations Manager
Sheila joined the GSMA's in September 2017 as a project manager on the Mobile Money programme. She has since moved across to the Assistive Tech programme, where as Operations Manager she works to ensure that its key objectives are met on time and within budget.  She also provides support to projects on the Connected Society programme.
Prior to joining GSMA, Sheila worked as a grant maker and manager with focus on scaling innovation and strengthening health systems at Comic Relief and Vitol Foundation. She has extensive programme management experience, having previously overseen the implementation of public health projects at Options for 11 years across Africa, Asia and the Caribbean funded by UKAID, EU, GIZ and German development bank KFW.
Sheila holds an MSc in Development Studies from the University of Bath and a BA in International Business from Richmond, the American International University in London.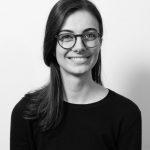 Zoe Hamilton
Senior Insights Manager
As a Senior Insights Manager, Zoe is responsible for designing and delivering a range of research projects, aligned with the M4H team's priorities. Her work builds on experience at the intersection of participatory research methods, communication technologies and the rights of vulnerable or marginalised groups. She works across M4H's five thematic areas: mobile money, climate change and food security, mobile utilities, gender and inclusivity, and digital identity.
Previously, Zoe worked as a Program Design and Insights Manager, creating and evaluating communication technologies for a wide range of social development issues across West Africa and South Asia. She has also worked as a Fulbright Scholar in India, a UNFPA researcher, and an independent documentary filmmaker, researching issues of sexual and reproductive health and rights.
Zoe holds a MSc in International Development Management from the London School of Economics and a BA (Hons) from Middlebury College in Political Science and French.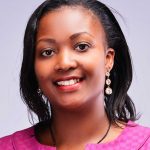 Carol Gitobu
Market Engagement Manager
Carol is a Market Engagement Manager for the Mobile for Humanitarian Innovation programme. In this role, she is responsible for building and managing strategic partnerships between MNOs and the humanitarian sector for Africa.
Prior to joining the GSMA, Carol worked for Equity Group Holdings Limited in various business functions. Carol joins from Finserve Africa part of Equity Group where she served as a product manager engaged in financial services, emerging technology and spearheaded the Jenga payment gateway platform. Prior to her work at Finserve Africa, Carol was a special projects manager at Equity Bank where she championed social payments projects in East Africa, enabling financial and economic inclusion in marginalized areas. Among successful initiatives that Carol led include cash payments using technology and channel innovations to achieve effectiveness and efficiency in Kakuma, Kalobeyei settlement and in arid Northern Kenya . The cash transfers innovative model was extended to vulnerable children, older persons, persons with severe disabilities and to Refugees in Kenya, Rwanda and Uganda. Carol also led Huduma Kenya Card Payment project and eCitizen platform. Carol was also a co-chair of the East Africa Humanitarian Private Sector Partnership Platform EA-HPPP (2016-2017).
Carol holds a Master's degree in strategic Management from Catholic University of the Eastern Africa and a Bachelor's degree in Finance and Accounting from Kenya Methodist University.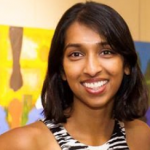 Lauren Pires
Market Engagement Manager
Lauren (she/hers) is a Market Engagement Manager for the Mobile for Humanitarian Innovation Fund. Her background is in community-based development work with a strong focus on Gender-Based Violence prevention and response, as well as mainstreaming and intersectionality. Prior to joining the GSMA Lauren led the outreach team for a Domestic Abuse & Sexual Violence organisation in the US that focused on immigrant and refugee communities. Lauren has also conducted technical training and research for UNICEF's gender focal points (article), and focused on violence against women in politics at an international non-profit. Lauren holds an MSc from the London School of Economics in Gender Policy & Inequalities and a BA from McGill University in Cultural Studies.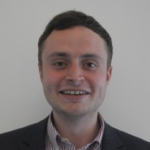 Guy Peggram
Market Engagement Manager
Guy joined the Mobile for Humanitarian Innovation Fund team in March 2020, having previously worked in the Digital Identity team at GSMA. As Market Engagement manager, Guy mentors Innovation Fund grantees and is involved all aspects of the Fund lifecycle, including the application and selection process, due diligence, and monitoring and evaluation. Prior to joining GSMA in 2018, Guy worked at Vodafone, firstly at Vodafone UK and more recently at Vodafone Group. While at Vodafone, Guy was a Digital Product Owner for the My Vodafone app, managing the delivery of components to be used in local market apps around the world and leading on strategy regarding the types of components that were relevant for each market. Guy has also spent significant time living and working in East Africa. Guy holds a BA in History from the University of Exeter.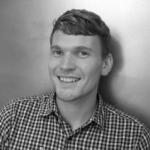 Hector Matthews
Monitoring & Evaluation Analyst
Hector provides monitoring, evaluation and learning support across both the DFID Strategic Partnership and Mobile for Humanitarian Innovation teams. In this split role he works to evidence impact, support adaptive programming and facilitate cross-programme learning across a variety of digitally led humanitarian and development initiatives.
Hector has a broad background in research and evaluation having previously worked for a number of global insight, innovation and development organisations. Hector has always championed data driven design and enjoys nothing more than working on evidence based solutions to persistent global issues. He has hands-on qualitative and quantitative fieldwork experience working on projects that have covered a variety of subjects and involved people and places around the world.
Before starting this role Hector spent a number of years living and working in Dakar, Senegal. His last project there was for Plan International helping to guide their selection of research, advocacy and influencing partners throughout West and Central Africa. Hector holds a BA in Geography and Marketing from the University of Hull.
Mobile money enabled cash aid delivery courses
Cash and voucher assistance (CVA) has increasingly been the modality of choice in many crisis situations and using digital mechanisms for disbursement has been growing alongside it.

These two courses have been designed for participants to understand how mobile money enabled CVA works in practice, and what is needed to ensure effective operations work to the benefit of recipients, mobile money providers and aid implementers.
Latest publications
Document
Thursday 2 Dec 2021 | Disaster response | Global | Guidelines | Mobile for Development | Mobile for Humanitarian Innovation | Policy and regulation | Preparedness | Resource | Toolkit |
In collaboration with the humanitarian community, some governments are developing disaster response frameworks that rely on telecommunications, often referred to as National Emergency Telecommunications Plans (NETPs). An NETP is a ...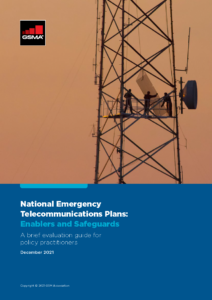 Featured Strategic Partnerships
Video
Wednesday 9 Sep 2020 | Mobile for Humanitarian Innovation | Podcasts | Video |
In Episode 9, Jaki Mebur (Market Engagement Manager at GSMA), Hamse Koshin (MEAL Specialist at Care International Somalia and Somaliland) and Ali Bosir (Head of Business Development at Telesom Somaliland) ...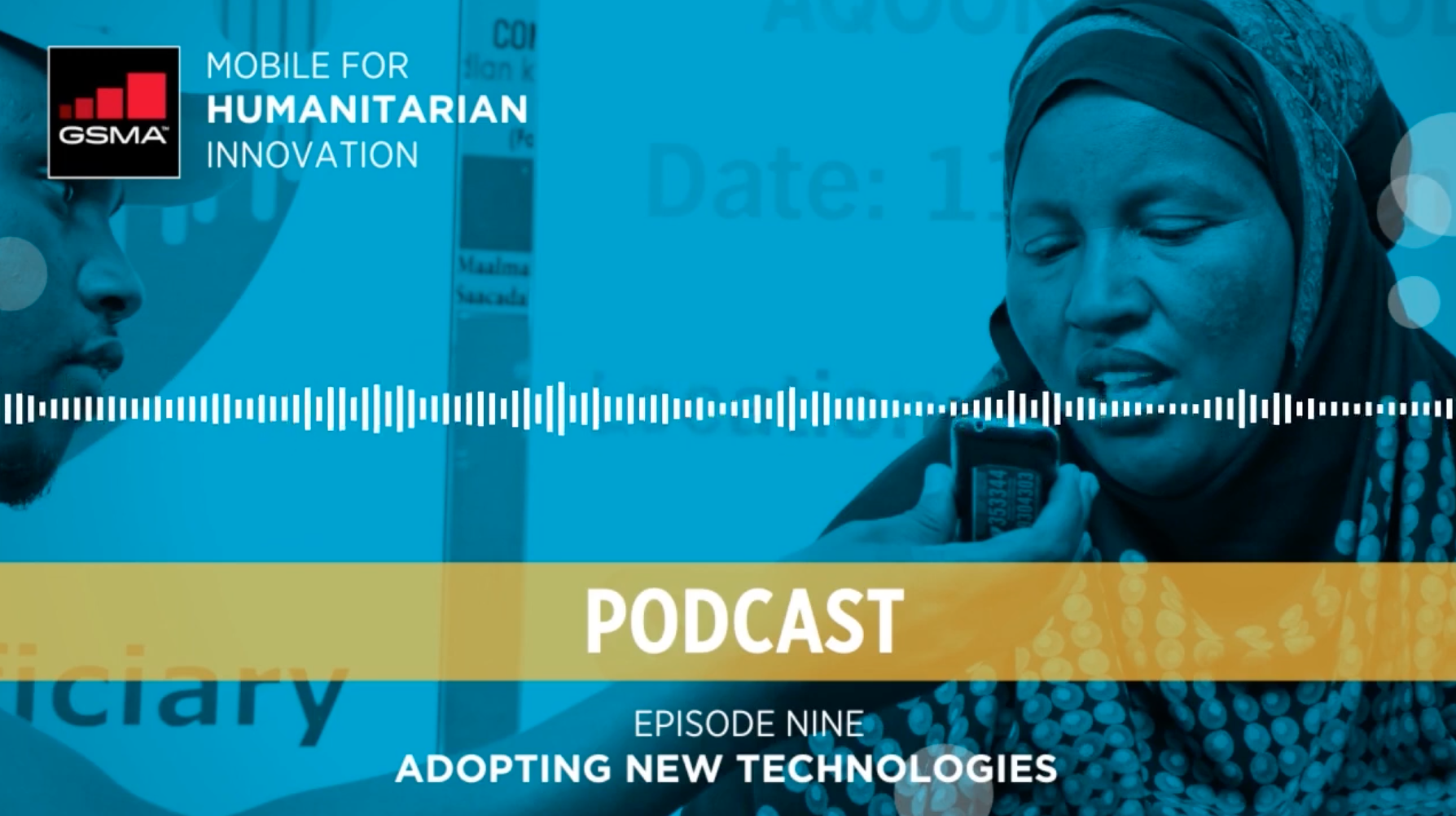 Video
Tuesday 1 Oct 2019 | Mobile for Humanitarian Innovation | Rwanda | Sub-Saharan Africa | Video |
In July and August 2019, the GSMA Mobile for Humanitarian Innovation programme conducted training in Rwanda with MTN mobile money agents on the humanitarian code of conduct. This is to ensure that agents working with Rwanda's refugee ...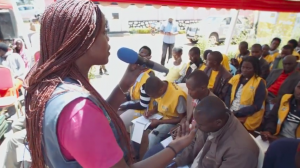 This initiative is currently funded by the UK Foreign, Commonwealth & Development Office (FCDO), and supported by the GSMA and its members.