Smallholder farmers produce and sell nearly 80% of the food consumed worldwide but remain widely excluded both financially and from formal value chains. Facing significant challenges and limits to productivity, some 70% of these farmers operate in informal value chains characterised by fragmentation and an overwhelming dominance of middlemen. E-commerce is disrupting the agri sector enabling the formalisation of value chains and financial inclusion for farmers. Growing in popularity, agri e-commerce is becoming more prevalent thanks to increasing internet connectivity and the permeation of mobile technologies enabling the disruption of informal value chains, improving farmers' access to customers and buyers and consequently – their margins. You can read more about the opportunity that agri e-commerce presents for smallholder farmers and e-commerce players in our recent GSMA AgriTech report on emerging business models in agri e-commerce.
Agri e-commerce has emerged as an alternative model to formalise informal value chains by enabling the buying and selling of produce online. Allowing farmers to bypass intermediaries and sell directly to various customer groups that would have otherwise been out of reach including; agribusinesses, retailers, the hospitality industry and individual consumers. One such platform, Lima Links in Zambia, provides an online tool that allows buyers to post their demand for produce and farmers can make contact via a short code to initiate the transaction. The platform also allows input suppliers to advertise their products and farmers to request a call-back in order to arrange large orders. Lima Links does not facilitate online payments, warehousing, delivery or quality control and focuses on farmer acquisition and building trusted relationships with farmers. They also run radio and television marketing campaigns to raise awareness among buyers.
Another crucial by-product of agri e-commerce platforms is that they help digitise the last mile, allowing farmers to participate in the formal financial economy. By generating a variety of transactional records and data related to the produce bought and sold online, agri e-commerce services generate key data points that can enable the creation of digital footprints and identities. Transactional records can then be used, by financial service providers (FSPs) to assess the creditworthiness of farmers and provide tailored credit, loan, savings and insurance products that help farmers invest in their farms as well as become more resilient to climate change.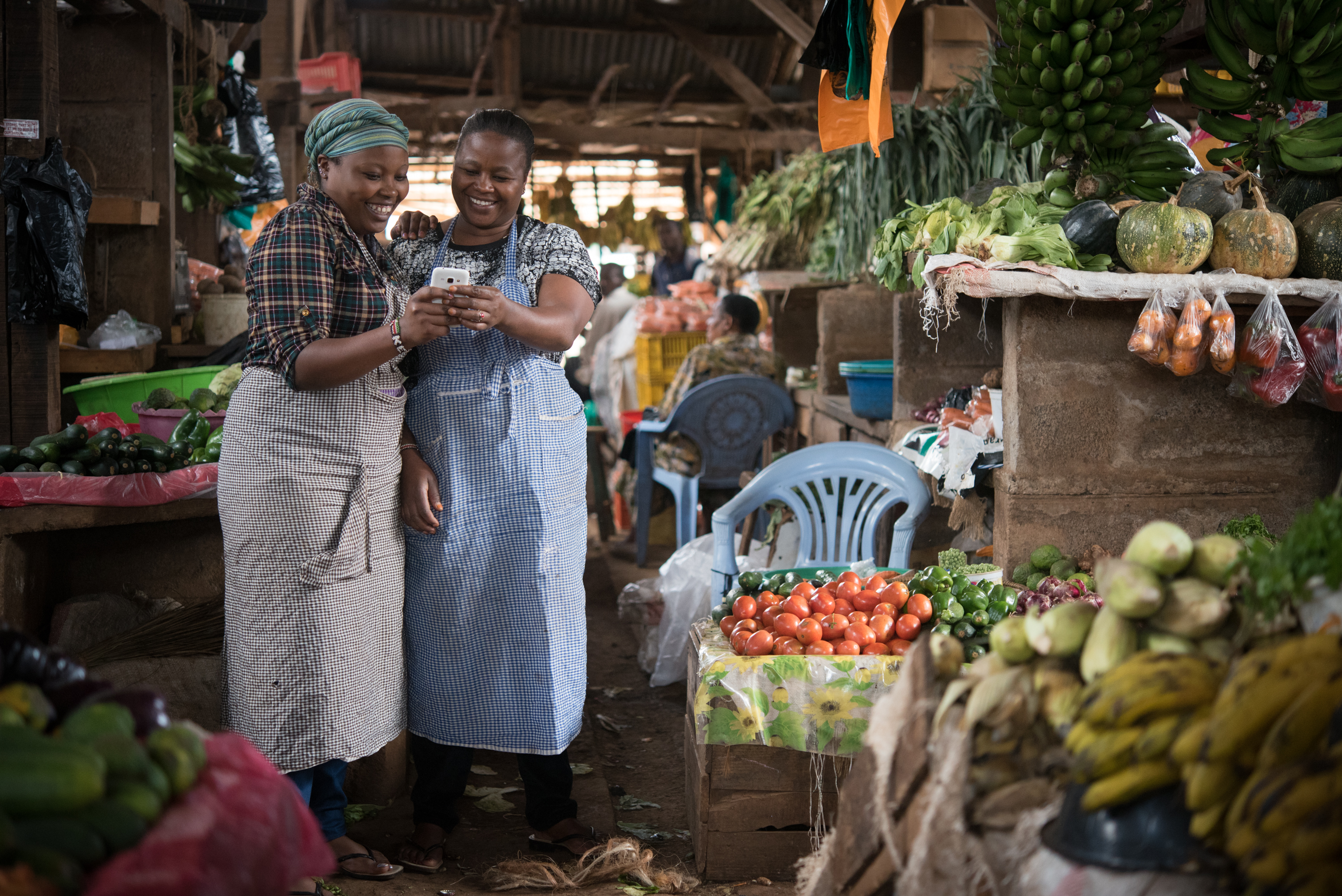 The table below illustrates the flow of products and transactions between buyers and sellers of produce in agricultural value chains. The informal 'middleman-based' value chain model is the most common in developing countries, especially for perishable crop like fruit and vegetables, with around 70% of farmers operating in these types of value chains. Other traditional value chains such as those for cash crops like tea, coffee and cocoa are cooperative-based or vertically integrated (agribusiness-based) models, where formal buyers aggregate and buy produce from farmers. These models account for the other 30% of smallholder farmers.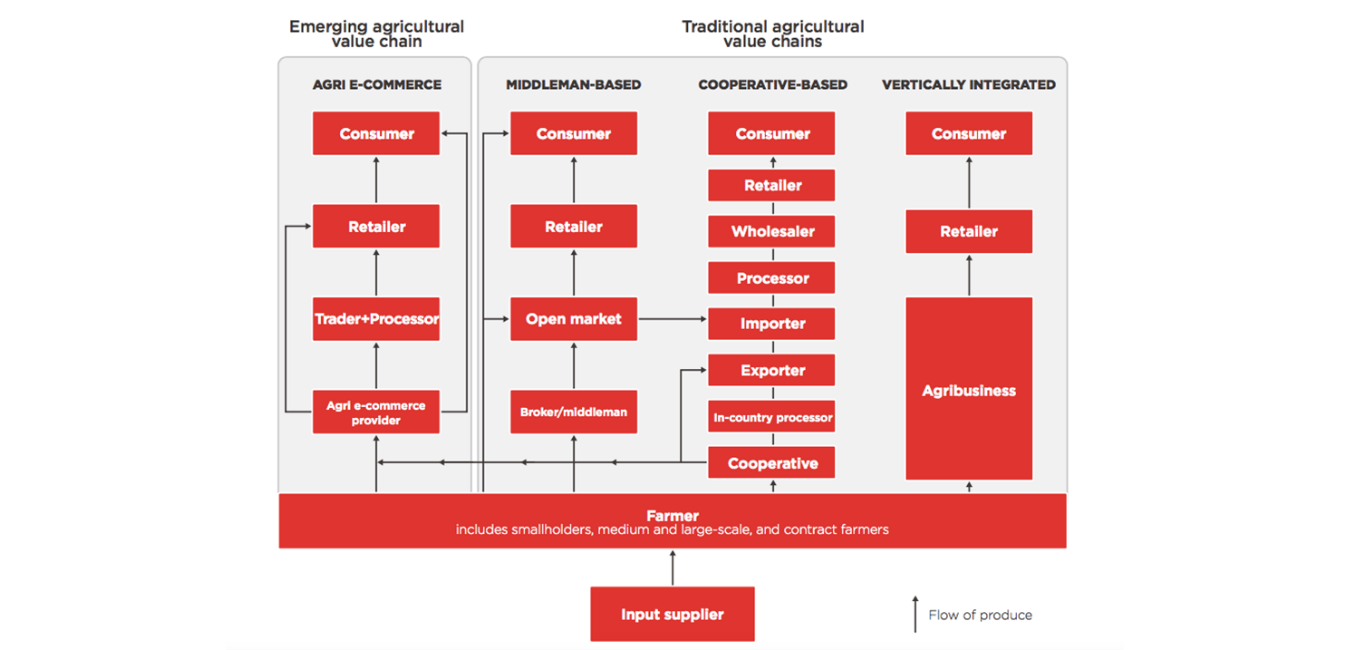 In middleman-based value chains, middlemen are the only buyers farmers have access to, whereas agri e-commerce platforms are providing farmers with new opportunities allowing to bypass middlemen and sell directly to consumers, retailers or traders and processors. Agri e-commerce is helping to formalise and digitise traditionally fragmented and informal value chains whilst enabling farmers' financial inclusion in the formal economy.
If you would like to learn more about agri e-commerce, listen to our webinar and hear from a multi-stakeholder panel with e-commerce players Lima Links and TaniHub, investor in African start-ups and SMEs – GreenTec Capital Partners, and the GSMA AgriTech and Mobile Money teams. The slides are also available for download.
Read more about the considerations and challenges of agri e-commerce models. You can also sign up to our quarterly newsletter for the latest news on what we've been up to – just check the AgriTech box.