Between 9 and 13 October, the GSMA Ecosystem Accelerator team was in Tanzania to provide further support to our portfolio start-up, Jamii, and reflect on the progress made since we started funding them back in February 2018. The visit also gave us a chance to take part in the AfriLabs Annual Gathering, an event that brought together AfriLabs hub members comprised of 123 tech hubs in 34 African countries.
Here are our takeaways from this couple of days spent with tech hubs from all over the continent and within Tanzania's vibrant tech ecosystem.
AfriLabs Annual Gathering: How do we ensure collaboration within the African innovation ecosystem?
The third edition of the annual event created an opportunity for an open discussion on how the most active players within the African innovation ecosystem could collaborate better.
With the significant growth of active tech hubs across the continent – which have increased from 314 in 2016 to 442 in 2018 as per our latest research, there's a need to establish best practice guidelines to align the ecosystem across the continent. Along with this is the need to align on impact assessment and share a common set of metrics to track these tech hubs' impact in the innovation ecosystem. This would help tech hubs better articulate and quantify their value proposition to both the start-ups they support and the other stakeholders they work with: Investors, governments, donors and large corporations, including mobile operators (13 per cent of the active tech hubs in Africa are partnering with mobile operators).
This in turn will allow tech hubs to better – and more than what most currently do – engage with these stakeholders to understand their needs and how they can position themselves to work with them in scaling innovation in their respective countries.
Similarly, there's a need to have more success stories on the value tech hubs add to start-ups and the ecosystem. The success of African tech hubs in the long term will depend on them developing value propositions which they can support with key performance indicators to entrepreneurs and other clients in order to begin generating revenue. Our research shows that across Africa and South Asia between 2016 and 2018, while more than 400 new tech hubs opened, around 80 hubs have shut down, mainly due to difficulty in establishing a sustainable business model.
As articulated above, engaging with local mobile operators could add to the value proposition African tech hubs bring to local start-ups as this in turn could open doors to synergetic collaborations between mobile operators and start-ups. This was one of the main messages we shared with the audience of the Annual Gathering through a workshop and a main stage presentation.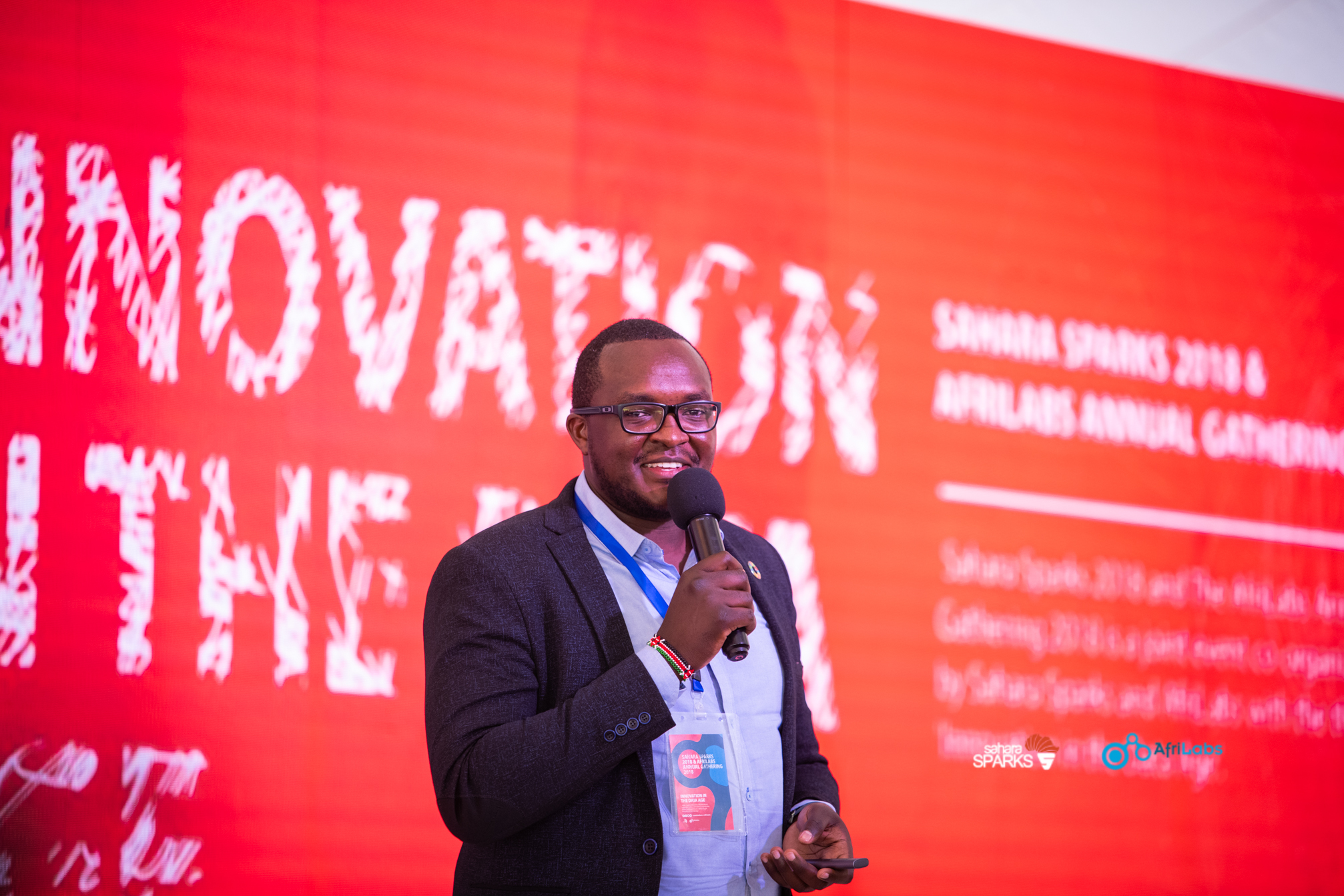 Lastly, the role of local governments in allowing tech hubs to deliver on their goals with local start-ups can't be understated. These governments were urged to continue investing in the tech space both in infrastructure and policies that create conducive environments for innovation. This investment should also include education to empower the youth with knowledge and exposure to build sustainable tech companies that help tackle local needs. Credit is given to the Tanzanian government who have invested in undersea cable that has resulted in penetration of data services at affordable rates. This in itself has been a big driver for innovation in the country.
Jamii: Using mobile tech to bridge the health insurance gap in Tanzania
According to an FSDT report, three quarters of Tanzanians live in rural areas and one in three live below the national basic needs poverty line. Health insurance is the single most demanded insurance product among these populations, yet most of them do not have access to affordable health insurance options.
Jamii was founded in 2016 to allow low-income populations and workers in the informal sector to access affordable healthcare financing schemes through any type of mobile phone (using USSD). Earlier in 2018, Jamii became the first Tanzanian start-up to be selected and funded by our GSMA Ecosystem Accelerator Innovation Fund. They received a grant to expand their service nationwide with a marketing campaign, set up a dedicated call centre for SMEs and micro-entrepreneurs, improve their onboarding process and enrol more hospitals.
Jamii offers micro-health insurance to a low-income population with plans starting at around $1 a month through a strategic partnership with Vodacom Tanzania. Jamii, which means 'community' in Swahili, provides inpatient and outpatient benefits, including HIV prevention and treatment.
Through the partnership with Vodacom, Jamii service allows its customers to use USSD to register and facilitates the claiming process through the integration with Vodacom's mobile money service, MPesa., As of October 2018 Jamii had sold over 6,500 micro-health insurance covers and had on-boarded over 500 hospitals in which its subscribers can receive treatment.
After deploying the service in four regions, Jamii is now working closely with Vodacom to have a national launch which will give all Tanzanians access to affordable health insurance. This mutually beneficial partnership, which allows Vodacom to increase usage of its MPesa service and to reduce churn in the longer run, is an illustration of how mobile operators and start-ups can work hand in hand to scale impactful services.
Find out more about Jamii by reading our case study here.
More on Tanzania's early but growing tech ecosystem
As shown by the growth of start-ups like Jamii, the Tanzanian start-ups space is on an upward trajectory in recent years. Some of the reasons behind this trajectory are linked to the enabling roles played by institutional and corporation stakeholders like mobile operators as well as the work done by local active tech hubs. In June 2018, Seedstars in collaboration with Omidyar Network, have set up a new 'SeedSpace' in Dar Es Salaam making it it's fifth hub in the continent. This brought the number of active tech hubs in the country to a total of nine, according to our research.
Something unique about this ecosystem is the specific focus some of the local organisations are putting on women tech entrepreneurs. Some initiatives we came across include:
Other players in the ecosystem include the veteran tech hubs such as Buni Hub that looks at preliminary stage start-up companies and the Kinu Innovation Hub.
We would like to end this blog post by thanking the teams at AfriLabs and Sahara Sparks and more specifically AfriLabs chair and ABANAngels co-founder, Rebeca Enonchong, AfriLabs Executive Director Anna Ekeledo as well as Jumanne Mtambalike, for giving us a chance to participate and contribute to the event.
The Ecosystem Accelerator programme is supported by the UK Department for International Development (DFID), the Australian Government, the GSMA and its members.