Earlier this year we wrote about a solution from the three main operators in Indonesia – Telkomsel, Indosat & XL. They were the first operators in the industry to enable their mobile money schemes to directly transfer money in real-time between each other.
We are now pleased to follow up and provide more background and tell the story about how they came to implement account to account, or wallet-to-wallet, interoperability in only 6 months, and what the solution looks like in more detail.
Interoperability in mobile money is an important topic, and as deployments grow in popularity, the question of which role they play in the payments landscape and how best to fit into the financial infrastructure becomes more relevant. The route taken in Indonesia was to jointly develop a protocol to allow transactions to happen directly between the three deployments. This was chosen for its simplicity, neutrality and cost-efficiency. To connect and integrate with ATM networks and banks is up to each operator to pursue, and already over 8,000 ATMs can enable transactions from mobile money deployment.
As mentioned, the solution was implemented in 6 months, including a 2 month pilot phase. One of the reasons behind the rapid implementation was that they assigned working groups in all areas affected by interoperability.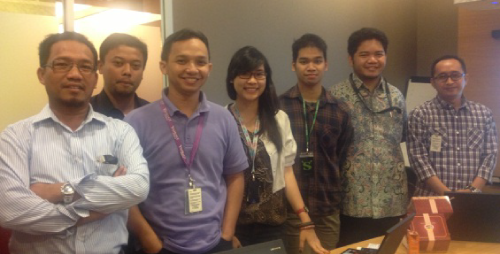 Key factors that helped the Indonesian operators to deliver this solution:
Have a clear roadmap backed by senior leadership – that defines what is in and out of scope for the collaboration.
Enlist a Task Force responsible to deliver the service.
Have the Task Force engage each department affected by interoperability for specialised collaboration across the organisations (e.g. customer care, finance, legal and technical teams).
Establish common procedures for the newly introduced use cases, such as reversals and disputes across schemes.
However, it's still early days for mobile money in Indonesia. The operators have shown technical and organisational skills in delivering an interoperable solution, but this will not be enough drive mobile money in the market. An attractive customer value proposition for mobile money and a robust agent network are needed to be built in the market. Additionally, the regulatory environment is still unclear as the three MNOs operate under different licenses.
Photos: [Top] Joint advertising from the three operators announcing the new feature to transfer money across the schemes. [Bottom] The technical teams from the three operators work together to solve technical issues in implementation.