Accelerating Digital Literacy: Empowering women to use the mobile internet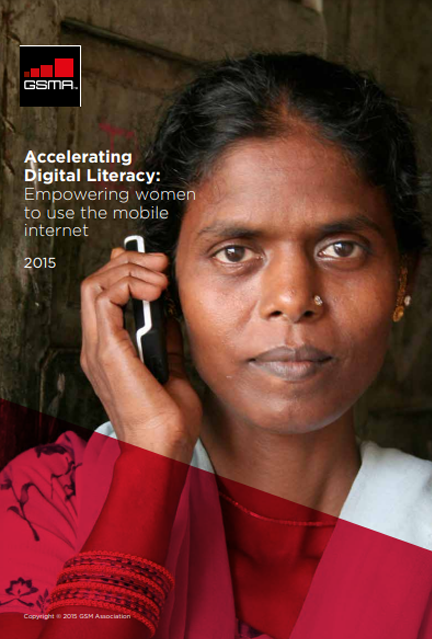 In developing countries, the number of unique subscribers using mobile internet grew from 728 million in 2010 to 1.8 billion in 2014 (source: GSMA Intelligence Q4 2014). Mobile internet access can have profound implications for women's economic, social, and political empowerment, from entrepreneurship opportunities to affordable healthcare and peer learning platforms. However, women continue to lag behind men in accessing mobile phones and mobile internet.
This report, a joint initiative from GSMA's Connected Women and Digital Inclusion teams, aims to analyse the challenges women face when accessing mobile internet with low mobile literacy and digital skills; understand how women learn these skills; and identify the barriers women run up against in various learning channels. The findings are based on detailed ethnographic research conducted with women in three countries: Kenya, India, and Indonesia. It concludes with a set of practical recommendations for a range of stakeholders to enable women's learning.
Download: Accelerating Digital Literacy: Empowering women to use the mobile internet