Driving the Digital Inclusion of Persons with Disabilities: Policy considerations for low- and middle-income countries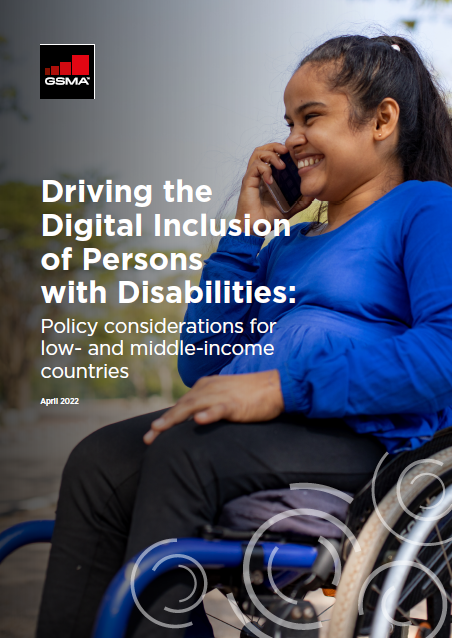 Access to mobile technology can be life changing for persons with disabilities. Mobile phones, particularly smartphones, can cluster multiple assistive technologies into one device, enabling more autonomous living. More than a billion people around the world have a disability, but persons with disabilities are significantly less likely to own a mobile phone and use mobile internet than persons without disabilities across low- and middle-income countries.
Policymakers and regulators have an important role to play in fostering an inclusive and accessible digital environment and addressing the mobile disability gap, especially in geographies where mobile is often the only way to access digital services.
Drawing on insights from recent research on the mobile disability gap and a policy review in 28 countries across Africa and Asia, this report provides a framework for action to increase digital inclusion for persons with disabilities.
Understanding the context of digital inclusion for persons with disabilities by gathering data and evidence.
• Integrating a disability-inclusion perspective into relevant policies
• Addressing the barriers to digital inclusion
• Working together and sharing good practices and lessons